Lip Lift
Individual results and healing process varies depending on skin thickness, other factors, and in revision surgery, amount of scar tissue.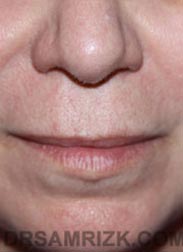 Before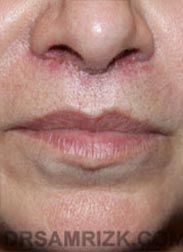 After
This is a lip lift on a 55 yo female who has a long distance between her mouth and her upper lip. Fillers alone would not help this patient as it would push lips too much forward rather than upwards. The postoperative picture is only 6 days postoperatively so patient is still red and stitches are still dissolving.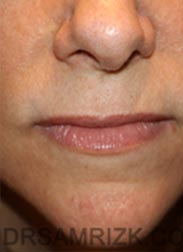 Before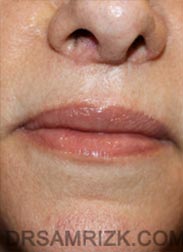 After
35 yo female who opted to undergo a lip lift to decrease distance between nose and upper lip which is flat with a non-distinct cupid's bow. A short distance between nose and upper lip and a lifted cupid's bow is one of the key elements of facial beauty. Very often this cannot be achieved with fillers alone as fillers tend to push upper lip forward instead of up.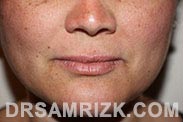 Before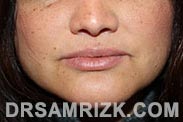 After
35 year old female who underwent bullhorn sub nasal lip lift to emphasize cupid's bow. note that it looks natural and does not protrude out as with a filler. the distance between nose and upper lip border an is important aspect of facial attractiveness.
Disclaimer: The images viewed on this page are actual patients of Dr. Rizk who have given consent to show their images on this website. Dr. Rizk respects the privacy of his patients and has blocked the eyes to conceal some of his patient's identities.