3D High-Definition Rhinoplasty
What is high definition rhinoplasty?
High-definition rhinoplasty is a type of reconstructive nose surgery in which high-definition imaging is used to improve the surgeon's view of the interior of the nose, to enhance the outcome of the procedure. A telescope device is used to view of the bridge from inside the nose and project a picture onto a 3-dimensional screen. Our doctor believes this important imaging tool is essential for making the most precise excisions of nasal bone and cartilage to create the most natural results. It is also key to minimizing risks and recovery time for the patient. Often during surgery, anesthesia that is injected into the nose, along with natural swelling during procedure, can cause the bridge of the nose to appear larger than it really is from the outside. This may mislead the surgeon into removing more tissue than necessary and, once the swelling subsides, the patient is left with an unflattering scoop along the bridge of the nose. The high definition telescope gives our surgeon a better view, aiding him in avoiding these mishaps and usually achieving greater results. See also the article on high definition rhinoplasty, published by Plastic Surgery Practice Magazine.
How long has your doctor been using this technique?
For more than 15 years, our doctor has incorporated the use of endonasal telescopes into his practice, both in nasal surgeries and in orbital decompression procedures to remove the walls of the eye socket, for patients with Graves' disease. (See article published in the Otolaryngology-Head and Neck Surgery Journal). In the last four years, our surgeon has integrated more advanced high definition telescopes into his work, including the use of high definition TV monitors to optimize his view of the interior of the nose during surgery.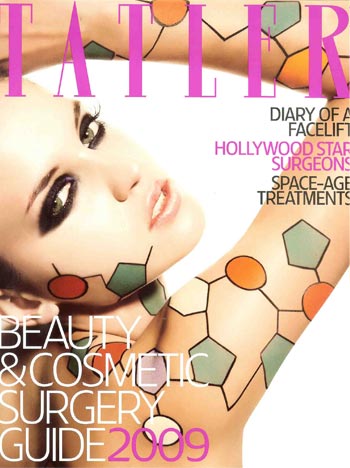 New Surgical Tools By Dr. Rizk for Rhinoplasty And Facelifts
Brazilian Plastic Surgery Conference - Brazil High Definition Rhinoplasty
What advantages does this approach offer?
1. Significantly enhanced view of the nasal bridge.
2. Improved ability to see the osteotomy sites and tracks when narrowing the nose.
3. Increased precision in entering the blood-free sub-Smas plane in the nose, which keeps the soft tissue envelope intact, reducing the amount of bleeding during the surgery.
What disadvantages do high definition telescopes carry?
1. Cost—high definition telescopes, camera systems and display screens are advanced technologies and are expensive to acquire.
2. There is a learning curve in training to use this equipment properly. Our doctor has several years of experience using this equipment, both with sinus surgery and endoscopic orbital decompression procedures.
Is the equipment new?
This kind of equipment has had applications for various types of surgical procedures, both on the face and body. Its use in rhinoplasty procedures, however, is new.
Why don't more rhinoplasty surgeons use high definition telescopes?
As in any profession, some surgeons may be traditionalists and prefer to use tried-and-true approaches. Using high definition telescopes in rhinoplasty is a relatively new innovation. The equipment is expensive to acquire and the technique takes some time to learn and hone. They tend to be more agreeable with surgeons who have used endoscopes in other kinds of procedures. Some may adapt more quickly to the technology, while others may prefer their own approach to rhinoplasty. For our surgeon, the high definition telescope has become an indispensable tool in the operating room to ensure beautiful, natural results while enabling patients the convenience of a quick recovery.
Does your doctor use the high definition rhinoplasty approach in every reconstructive nose surgery?
No. In most endonasal cases (closed nasal surgery), our doctor will use the device to ensure accurate removal of bone and cartilage, particularly in cases where the patient has a large nasal bump. But there are some procedures where he may not believe it to be necessary. Our surgeon has performed thousands of open and closed reconstructive nasal procedures. Drawing from his extensive experience, he customizes his approach depending on each patient and circumstance. Some patients will have had nose surgery before, which will also affect his approach to surgery.
Where has your doctor been published? Where has he presented this information at Plastic Surgery Conferences?
He has presented on his approach at conferences around the world, including the United States, London (Face Conference 2010 & 2011 and Brazil 2009). The Plastic Surgery Practice Journal has published his work and an article is also pending publication in a peer-reviewed plastic surgery journal. Above are articles he has published, along with a video clip of him demonstrating a part of the technique.
Written by Dr. Sam Rizk