Drooping Nose FAQs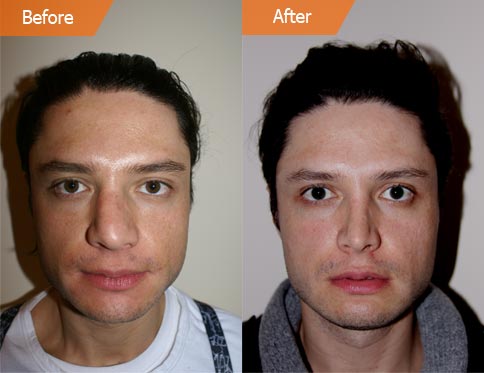 *Results may vary.
View More Photos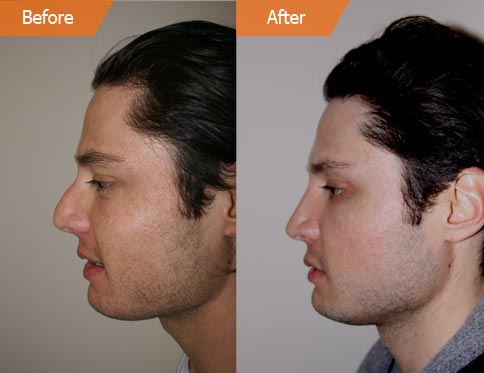 *Results may vary.
View More Photos
What causes a nose to droop or appear elongated?
Also known as nasal tip ptosis, a drooping nose can be caused by a variety of factors. A well-proportioned nose will appear in harmony with the face, but one that is disproportionate may appear aesthetically unappealing. In the case of nasal tip ptosis, the nasal tip is elongated or droops disproportionately. In some cases, an elongated septum or nasal bridge may cause the nose to appear elongated. The effects of aging, such as a decreased amount of lack bony support and loosening of connective tissues and ligaments, may also cause the nose to droop. Some people have an abnormally strong muscle above their lip that pulls down the tip of their nose, causing the appearance of a drooping nose. In many cases, a previous rhinoplasty has weakened or deformed the nose so that it can no longer properly support itself.
How will my doctor determine that nasal tip ptosis should be corrected?
During your initial consultation, Dr. Rizk will take measurements of your nose. He will measure your nasolabial angle, which is the angle between the nasal tip and upper lip. If the angle is determined to be less than ideal (about 90° in men and 95 to 105° in women), he may suggest that you undergo rhinoplasty to correct a drooping nose.
How can nose surgery help improve the appearance of a drooping nose?
With offices located near New Jersey, our NY nose doctor understands that the shape and rotation of the nasal tip plays an important role in your overall appearance. Rhinoplasty can be performed to correct a drooping nose, as well as any other cosmetic or functional concerns you may have. By correcting the size and angle of your nasal tip, the shape of your nose will be improved and your face will appear more harmonious. When patients require only nasal tip correction, the procedure does not typically require breaking of the nasal bones, thus reducing discomfort during the recovery period.
What factors will the surgeon take into consideration when correcting nasal tip ptosis?
A major factor that your surgeon will take into consideration is your age. As we age, the nasal tip naturally begins to droops. When correcting nasal tip ptosis on an older patient, our doctor will take care to shape a tip that is appropriate for the patient's age. Another key factor is whether or not you have undergone a previous rhinoplasty.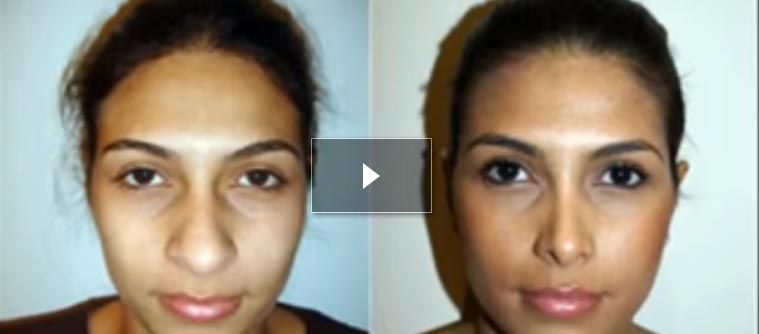 What problems are associated with a drooping nose?
In addition to creating the appearance of a disproportionate nose, severe nasal tip ptosis can actually cause breathing problems. If your breathing seems to improve when you lift the tip of your nose, it's possible that a drooping nose is impacting your ability to breathe through your nose. If this is the case, it's especially important to seek help from a qualified nose surgeon.
What qualifications should I look for in a surgeon to correct nasal tip ptosis?
Nasal tip asymmetry is one of the most common complaints heard by our doctor. Successful correction of a drooping nose is important both for cosmetic and functional reasons, so it is important to find a surgeon who can demonstrate his success in performing the surgery. Nasal tip correction is one of the most challenging aspects of rhinoplasty. Our doctor is one of the most experienced surgeons in NYC and has been helping patients correct and refine drooping tips for many years. To learn more about how rhinoplasty can help improve your drooping nose, please contact our New York office today. Our office is located in central Manhattan with easy access to NJ and surrounding areas.