Life After Rhinoplasty
A positive result from rhinoplasty can greatly boost your self-image. Though every patient's experience with the procedure is different, many people report increased self-confidence and overall well-being. This is also backed by studies that have shown notable emotional and psychological benefits associated with rhinoplasty.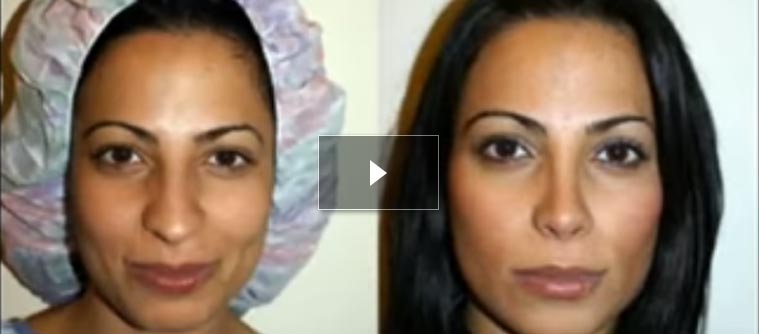 Your motivation for choosing to undergo rhinoplasty plays a big role in the way you are likely to perceive the results. If you have always been uncomfortable with the appearance of your nose you may be a good candidate for the procedure because you are likely to be more satisfied with the results. Rhinoplasty can also have a positive effect on your social life, giving you more overall confidence.
Realistic expectations are key to your perception of the results. In many cases, those who are unsatisfied with the outcome of their nose surgery had unrealistic expectations in the first place. For example, while plastic surgery can improve one's self-esteem, it cannot cure depression or other psychological conditions.
Things to Keep in Mind After Rhinoplasty Surgery
Though most peers and family members are supportive, this is not always the case. Some rhinoplasty patients report feelings of isolation due to the fact that their loved ones are unaccustomed to their new look and self-confidence. Your new look may even alienate some peers and colleagues at work. Furthermore, and perhaps most importantly, because children may not understand your transformation they may have a negative reaction to it.
Other potentially negative consequences to consider include the impact of the stress that comes with deciding to undergo rhinoplasty. The recovery process, bruising, and swelling can also take a toll. Importantly, depression following nose surgery is not uncommon. For this reason, it is imperative that you carefully assess your own readiness to undergo the procedure. Those suffering from anxiety, personality disorders, or depression prior to rhinoplasty are not good candidates.
What to Expect After Rhinoplasty
It is important to be prepared for your recovery from rhinoplasty in NYC. Here is what you can expect:
First Few Days
Each patient experiences healing differently, but generally, for the first few days the face is puffy and the area around the eyes and nose is swollen. Painkillers may be prescribed to reduce discomfort during this time. You will be advised to apply cold compresses to the area surrounding the nose (but not to the nose itself). Some surgeons also recommend homeopathic remedies such as arnica montana and bromelain, which may reduce swelling. Although some bruising is common, Dr. Rizk is renowned for his ability to prevent bruising in rhinoplasty patients. His use of 3D technology allows him to make smaller incisions, which reduces the amount of bruising, tissue damage, and recovery time.
During the first few days after rhinoplasty, you may experience some nausea. You will probably experience stuffiness, too. You will not be able to blow your nose, but decongestants (pre-approved by your surgeon) can help. You may be asked to keep your head elevated and you will need to sleep on your back. The nasal packing that is applied to reduce swelling will also be removed within about two days.
Furthermore, you will be advised to avoid any activities that may put your nose in harm's way, particularly travel and sports. It is also important to note that you will not be able to wear glasses for the first few weeks.
Within Two to Three Weeks
In most cases, a small, protective splint is placed on the nose at the conclusion of the procedure. This will likely be removed around six or seven days after the procedure. You will need to wait until a few weeks after the splint is removed before wearing glasses. The swelling will persist, but it will be less pronounced so you will still need to sleep on your back. About 7 days after your procedure you should be able to return to work. You will be instructed to continue avoiding contact sports.
After Three Weeks
While much of the swelling will be gone, some swelling will persist for a few months, or even up to a year. This means that you may have to wait up to 12 months to see the final results of your nose job.
What Do I Do if I Am Not Satisfied with My Rhinoplasty?
While the majority of rhinoplasty patients in New York are thrilled with the results of their nose jobs, dissatisfaction with results is not uncommon. However, it is important to note that it is normal for the nose to be swollen in the weeks and months following nose surgery. In fact, the final results of your surgery may not be apparent for up to a year.
In order to ensure a positive recovery and ideal results, make sure to follow all of your surgeon's postoperative instructions, and be patient. If after a year you are still dissatisfied with the outcome of your surgery, you may wish to consider having revision rhinoplasty, also referred to as secondary rhinoplasty. As a double board-certified facial plastic surgeon and rhinoplasty expert, Dr. Rizk often sees new patients who are unsatisfied with their previous nose job. His specialized skills allow him to diagnose the aesthetic and functional issues of the nose and plan a customized surgical approach to achieve the best results.
Revision rhinoplasty with Dr. Rizk can reshape or resize the nose. It can also deal with breathing difficulties. The procedure typically involves measures to address mistakes made in the primary (original) rhinoplasty procedure. This may include excessive reduction of the nasal bridge and/or any asymmetry in the nasal tip. The procedure can also replace materials that were poorly tolerated. If support structures were weakened or compromised in the first surgery, this can lead to scarring that can change the appearance of the nose. If necessary, this will be addressed as well.
Most revision nose surgeries involve the open approach and are relatively complex. Additional grafts may be required to strengthen and rebuild the nasal structures. Cartilage may need to be harvested from other areas such as the ear or ribs. As a result, it is imperative that you choose a highly skilled double board-certified facial plastic surgeon with extensive experience performing this type of nose surgery in NYC. For more information on rhinoplasty and what to expect after surgery, contact Dr. Rizk's New York City office today.
Written by Dr. Sam Rizk
Last Modified On: 12/30/2019