Rhinoplasty Patients From New Jersey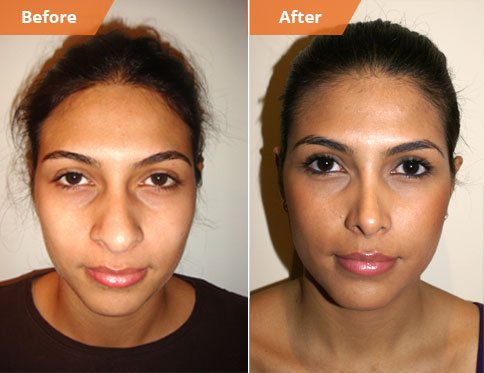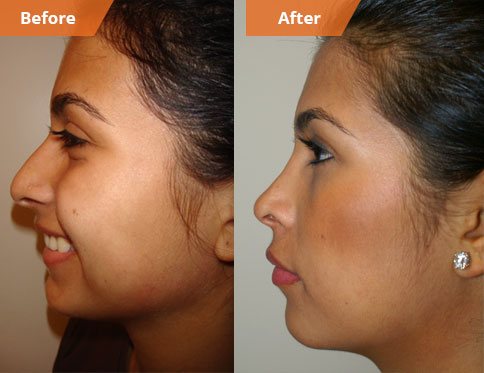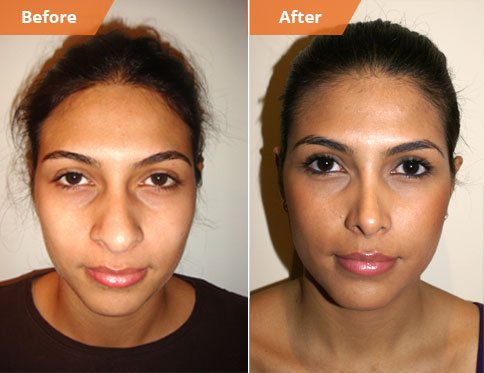 *Results may vary.
View More Photos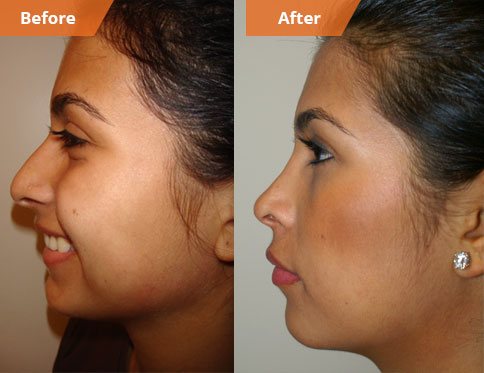 *Results may vary.
View More Photos
Sam Rizk, MD, FACS, is a double board certified New York facial plastic surgeon and the director of Manhattan Facial Plastic Surgery, PLLC. Dr. Rizk is world-renowned for his natural and conservative approach to facial rejuvenation procedures, and patients come to him from all over, from as close as New Jersey to as far as Dubai. Dr. Rizk is a highly sought after expert in facial plastic surgery, and rhinoplasty in particular, and has treated royalty, celebrities, and entertainers from all around the world.
What are Dr. Rizk's Credentials?
In addition to being a respected surgeon, Dr. Rizk is a teacher, author, and international educator. He excels in a wide range of rhinoplasty procedures, from removing bumps, narrowing nostril width, or changing the angle or curve of the nose. He also specializes in correcting injuries, birth defects, or other problems that affect breathing, such as a deviated nasal septum or a sinus condition.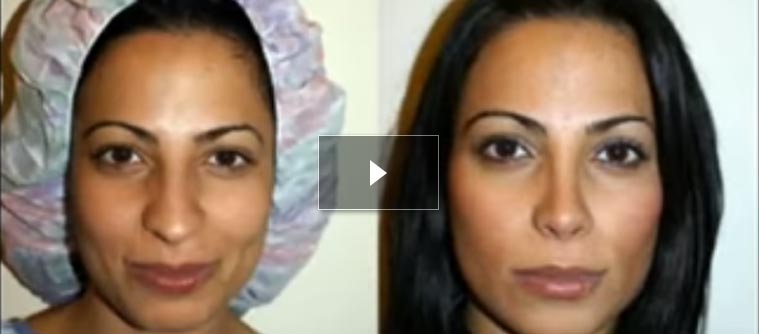 Unlike many facial plastic surgeons who have adopted a one-size-fits-all approach to facial rejuvenation, Dr. Rizk will take care to emphasize your natural beauty and bone structure, and ensure that your nose complements your face. As an artist with a background in sculpting, Dr. Rizk has a keen eye for beauty, a talent that elevates him above other surgeons. The result will be a subtle, but noticeable and natural improvement in your appearance.
Dr. Rizk has performed thousands of rhinoplasty procedures over sixteen years of combined surgical experience. In corrective surgeries, Dr. Rizk's specialized tools and techniques ensure an improvement in breathing, helping you to maintain energy, enjoy healthy respiration, and get a good night's sleep. Both a surgeon and a sculptor with a keen eye, Dr. Rizk innovated suture reshaping techniques for cartilage sculpting rather than removal, and employs both the advanced open (external) and closed (endonasal) surgical techniques to naturally sculpt the nose with a rapid recovery. Dr. Rizk is also a pioneer in state of the art 3-D imaging. This technology allows for smaller incisions, less bruising, less downtime, and enhanced precision. The sooner you come to see Dr. Rizk for your new nose, the sooner you can get home to NJ and the sooner you can start truly enjoying life.
If you are considering a cosmetic or corrective nose job, Dr. Rizk can guide you through the process and help you decide what will be best for you!
Whether it is a:
Droopy tip or the curve of the nose
Bump
Wide nostril
Crooked nose due to injury
Deviated septum
Septal perforation
Sinus problems
Patients that are unhappy with a previous nose job may want to pursue revision rhinoplasty. In all of these cases, Dr. Rizk can determine whether or not surgery is appropriate, evaluate the type of surgery needed, and work to design the perfect nose shape for your face. Women as young as fourteen and men as young as fifteen may be rhinoplasty candidates, and good health and realistic expectations are prerequisites for any operation.
Why Choose Dr. Rizk for Your Rhinoplasty
As a New Jersey local, you have the advantage of immediate access to Dr. Rizk's unique combination of artistic talent and surgical skill, a rare luxury that other people travel thousands of miles to enjoy. From his practice on Park Avenue, NYC, Dr. Rizk will provide an initial consultation, taking the time to examine your facial anatomy and listen to your concerns and goals regarding your upcoming facial plastic surgery procedure. He will outline a surgical plan that takes all of this into account, ensure that the benefits of the surgery outweigh the risks and expenses, and help to provide any accommodations necessary to make the procedure go as smoothly as possible.
Where Should I Begin?
To begin planning for your new nose procedure:
1 You can contact our knowledgeable office manager, Dila today.
2 The planning process can begin once you provide pictures of your nose (front, profile, and base views).
3 Dr. Rizk will then review the pictures and determine the best way to approach your unique facial structure. Dr. Rizk's goals are natural looking faces with definition and beauty, and you can get a sense of his artistic views by looking at his website photo gallery and videos.
4 After Dr. Rizk reviews your photos, you can then arrange a Skype phone consultation or schedule an in-office visit to discuss the best plan for your rhinoplasty.
5 Our office manager will be happy to help make travel arrangements if needed.
Undergoing cosmetic or corrective surgery can be a life-changing event, and planning it is an important and exciting time! Dr. Rizk is not only one of the foremost experts on facial plastic surgery, but also a dedicated rhinoplasty specialist with an artist's touch, and the best person to trust with your future health and happiness. New Jersey residents are fortunate to be mere minutes from his office, and you can return home breathing better and feeling more confident than ever before!
Written by Dr. Sam Rizk