Rhinoplasty for Pennsylvania Patients
If you are planning to undergo rhinoplasty, then you already know how important it is to choose the best surgeon for your procedure. Dr. Sam Rizk is a board-certified plastic surgeon who specializes in rhinoplasty and other facial plastic surgeries. Dr. Rizk stands apart from other surgeons in that his patients are able to recover more rapidly than usual, thanks to his utilization of advanced technologies and unique nasal packing materials. Dr. Rizk is so renowned for his procedures that patients travel from all over the world to undergo surgery with him. As such, Dr. Rizk has become quite specialized at treating out of town patients. Dr. Rizk performs all of his surgeries at his surgical center in New York City, so if you live in Philadelphia, Pennsylvania, you won't have to travel far to receive his excellent care.
Patients who live in the area surrounding New York City, can decide if they would like to visit Dr. Rizk in person for their pre-surgical consultation. If traveling from Pennsylvania is not feasible or is too difficult for the patient, the pre-surgical consultation can be done via phone. From his vast experience in treating out-of-town patients, Dr. Rizk is able to offer a unique program to care for patients remotely before they come into town for the procedure. The process is outlined in the Out of Town section of his website. As you can see, Dr. Rizk has put much thought into caring for patients who must travel great distances to undergo surgery with him. Whether in Philadelphia or Dubai, Dr. Rizk will ensure that your pre and post-surgical stay in New York City is as comfortable as possible.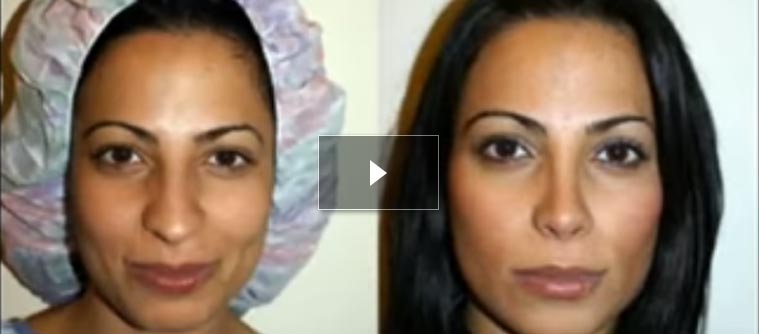 Before undergoing a rhinoplasty with Dr. Rizk, you will need to have a pre-surgical consultation, which can be done by phone or in person. You'll need to travel to New York one to two days before the surgery. Dr. Rizk's staff will ensure that you are able to find suitable hotel accommodations through their extensive concierge staff and contacts. After the procedure, you will be required to stay in New York City for approximately one week. During this time, Dr. Rizk will visit you at your hotel to monitor your progress and make sure you are completely comfortable during your stay. Additionally, nursing and care staff can be arranged to enhance your comfort during your recovery. When appropriate, Dr. Rizk will remove your splint and you will be able to return home.
For patients living as close as Philadelphia, choosing Dr. Rizk is a natural choice. Standing apart from other plastic surgeons, Dr. Rizk offers the most aesthetically pleasing results and fastest recovery time possible in rhinoplasty procedures. Please contact us to discuss your travel from Pennsylvania and learn more about the procedure and consultation process. If you decide to travel to New York for your rhinoplasty, Dr. Rizk's friendly staff will make sure that your stay is as comfortable as possible, and Dr. Rizk will ensure that you have the appearance you have always desired.