Dr. Sam Rizk is a double board-certified plastic surgeon that specializes in the nose and face. He performs rhinoplasty in NYC on hundreds of patients each year and has designed new and innovative techniques that allow patients to achieve remarkable results without excessive downtime.
Over the years, Dr. Rizk has worked with patients from all backgrounds and ethnicities, giving him the first-hand experience he needs to offer patients the natural-looking results they have been dreaming of. You can read patient testimonials here.
Dr. Rizk is trained to handle both the medical and cosmetic components of a nose job in New York. He can remove a bump, narrow the nostrils, alter the angle between the nasal area and mouth, and correct birth defects or other problems that affect a person's breathing, such as sinusitis.
A Quick Guide to Best Revision Rhinoplasty
Why Dr. Rizk Performs The Best Revision Rhinoplasty In The World?
Rarely does a plastic surgeon achieve international acclaim, but Dr. Sam Rizk has proven himself to be much more than a "good" plastic surgeon. With unsurpassed skills, Dr. Rizk's patients and colleagues consider him to be at the very apex of aesthetic reconstruction. A board certified facial plastic surgeon of the face and neck, Dr. Rizk is known to perform the best revision rhinoplasty in the world.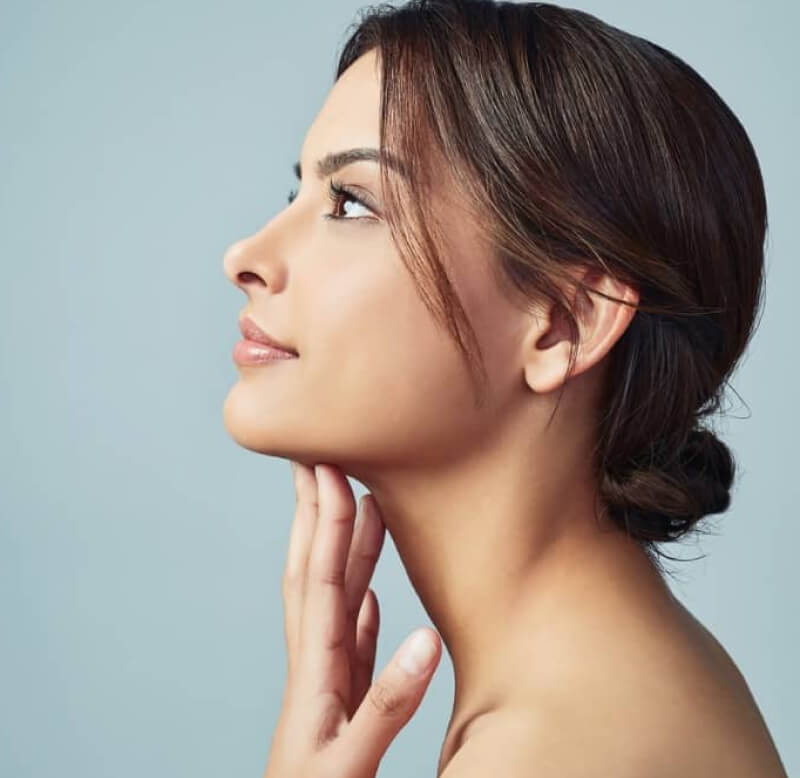 Are There Any Risks To Rhinoplasty Surgery?
Rhinoplasty, more commonly known as a nose job, always carries the risk of sub-satisfactory results. Whether it is because of a surgical complication, an issue with healing or post-procedural trauma, it takes a great amount of skill to be able to correct a nose that has previously been operated on. Thus, the procedure used to adjust a nose that has already been surgically altered is called "revision rhinoplasty." If you are the victim of a suboptimal rhinoplasty operation, schedule a consultation with Dr. Sam Rizk to discuss your options.
Is There a Standard Protocol For Revision Rhinoplasty?
There is no standard protocol for revision rhinoplasty. A successful revision rhinoplasty requires a surgeon with much creativity and surgical knowledge to devise a suitable plan of action to restore a nose. Different rhinoplasty surgeons use a variety of techniques to enhance the appearance of a nose, thus it is particularly challenging to assess the methods used and rework them without unnecessarily damaging nasal tissue. Dr. Rizk has pioneered the use of 3D imaging techniques in his surgical procedures, and uses them to visualize the nasal anatomy before making any drastic alteration
Real Patient Results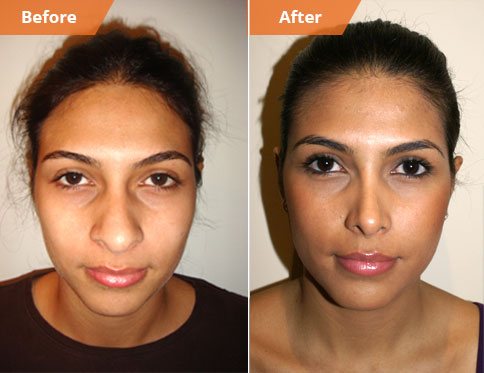 Latino female in early 20's who underwent endonasal 3d rhinoplasty and nostril reduction. Patient had thick skin and poor tip support which was addressed during the rhinoplasty. Patient sent her own picture 3 years after the procedure as a followup.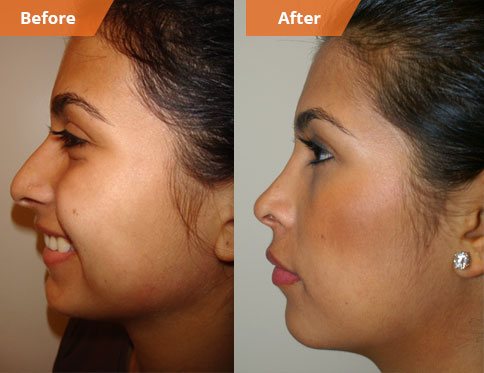 Latino female in early 20's who underwent endonasal 3d rhinoplasty and nostril reduction. Patient had thick skin and poor tip support which was addressed during the rhinoplasty. Patient sent her own picture 3 years after the procedure as a followup.
How Much Does a Revision Rhinoplasty Last?
The method of surgery for revision rhinoplasty is similar to that of regular rhinoplasty. Patients are placed under anesthesia and will have their nasal skin lifted from the underlying cartilage structure. Depending on what the issue is, Dr. Rizk may remove or physically alter any of the enhancements used in the previous operation. Nasal tips may be rotated for more definition, and the nasal bridge may be reduced or enhanced depending on the patient's desire. The procedure may last several hours.
When Should a Patient Receive Revision Rhinoplasty?
It is generally ill advised to receive revision rhinoplasty before the patient has completely recovered from the initial surgery, and the true results can be seen. It is very important to have realistic expectations when choosing to undergo secondary rhinoplasty. A patient's idea of perfection is often impossible to satisfy, and further operation on an altered nose can result in more unwanted stress for the patient, both physically and emotionally. The nose is one of the most prominent features on the face and it controls how elongated or wide a face may appear. Reconstructive surgeries should not be mistaken as a method of gaining self-confidence. Before recommending the procedure to you, Dr. Rizk will do a thorough assessment to see if you are a suitable candidate for revision rhinoplasty.
What Happens If I Live Far From The New York Area?
Dr. Rizk has had patients come in from around the world to see him, and creates special plans to ensure a safe and effectual travel plan and surgery. Do not be discouraged if you live outside of the immediate New York area – there is no substitute for the expertise and capabilities you will find with Dr. Sam Rizk. He has worked on hundreds of patients from various cultures and understands how best to complement the nose to the face. Contact his office today to determine if you are a suitable candidate for a revision rhinoplasty with Dr. Rizk.
Written Patient Testimonials

Dr. Rizk and his staff were absolutely incredible! They made me feel so comfortable throughout this entire process and I am so grateful for everyone (especially Dr. Rizk) for helping me look the best version of myself. My nose looks natural and perfect and I am in love with the results!!! If you are on the fence, I definitely encourage you to come to this office because Dr. Rizk gave me the confidence and grace to present myself to the world!
-Leah Abramson

Words cannot express how tremendously grateful and impressed I am for his services. The process was painless and he produced beautiful results that I'm so happy with. Dr. Rizk is extremely precise, patient and detail orientated. He narrowed my nose 1mm at a time! I'm already looking forward to my next small tweek with him.
-Allison S

Fixed my nose that was extremely crooked from a car accident. Also did my brother's nose which case out beautifully
-Katie M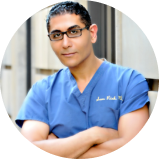 By Dr. Sam S. Rizk, M.D., FACS.
Dr. Rizk is a double board-certified facial plastic surgeon who specializes in rhinoplasty surgery and a recognized expert on the latest advances in facial plastic surgery techniques. He performs a range of facial plastic surgeries at his New York practice.