What Is a Turkey Neck?
Turkey neck is a colloquial term for the sagging skin under the chin and neck that resembles the wattle of a turkey. It's a natural part of aging, but factors like genetics, weight fluctuations, and sun exposure can exacerbate its appearance.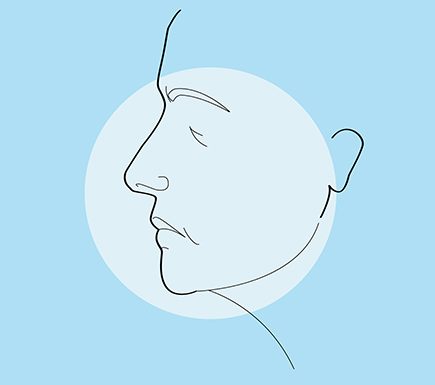 Can a Turkey Neck Be Fixed?
Absolutely. With advancements in medical aesthetics and surgical techniques, there are effective treatments available to address and reduce the appearance of a turkey neck. Dr. Rizk's treatment is focused on long-lasting results restoring a more youthful and contoured neckline.
What Causes a Turkey Neck Appearance?
The primary cause is the natural aging process where skin loses its elasticity and collagen production diminishes. However, genetics, sun damage, and lifestyle factors like smoking can also contribute.
Neck Lift Treatment for Turkey Neck
Addressing this concern requires a comprehensive approach targeting the skin's surface and its underlying structures. A deep plane neck lift is a specialized surgical technique that goes beyond merely tightening the skin. Instead, it delves deeper to reposition the underlying muscles and connective tissues, providing a more natural and long-lasting lift. This procedure addresses the platysma muscle, which often separates and sags with age, leading to the appearance of vertical neck bands. By securing these muscles in a more youthful position, the deep plane neck lift offers results that are immediately visible and enduring.
Meet Dr. Rizk: Turkey Neck Surgery in New York
Dr. Sam Rizk is a double board-certified facial plastic surgeon renowned for his expertise in addressing this condition. With his pioneering techniques and artistic eye, Dr. Rizk ensures natural-looking results tailored to each patient's unique anatomy and desires. Contact his Manhattan office for a turkey neck surgery consultation.
Frequently Asked Questions
What non-surgical treatments are available for turkey neck that offers long-lasting solutions?
While many practitioners might rely heavily on non-surgical treatments, Dr. Rizk understands that surgical intervention often provides the best results. However, Dr. Rizk also recognizes the value of non-surgical treatments as adjuncts to procedures. These treatments can further refine and enhance surgical results, addressing minor concerns and ensuring that the skin's texture and quality match its newly rejuvenated contour.
How long is the recovery from a neck lift?
Recovery varies, but most patients can return to normal activities within two weeks, with some restrictions.
Will there be visible scars after the surgery?
Dr. Rizk employs advanced techniques to ensure incisions are discreetly placed, making scars virtually undetectable once healed.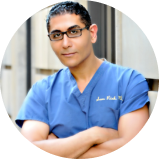 By Dr. Sam S. Rizk, M.D., FACS.
Dr. Rizk is a double board-certified facial plastic surgeon who specializes in rhinoplasty surgery and a recognized expert on the latest advances in facial plastic surgery techniques. He performs a range of facial plastic surgeries at his New York practice.