What Are Jowls?
Jowls are the excess skin and fat that develop along the jawline and chin as we age. As collagen and elastin fibers in our skin naturally break down over time, gravity takes hold, causing the tissues around our face and neck to sag. Resulting in the formation of jowls, which can make us look tired and older than we feel. While jowls may seem inevitable, there are surgical and non-surgical treatments available to help improve their appearance and restore a more youthful, rejuvenated look.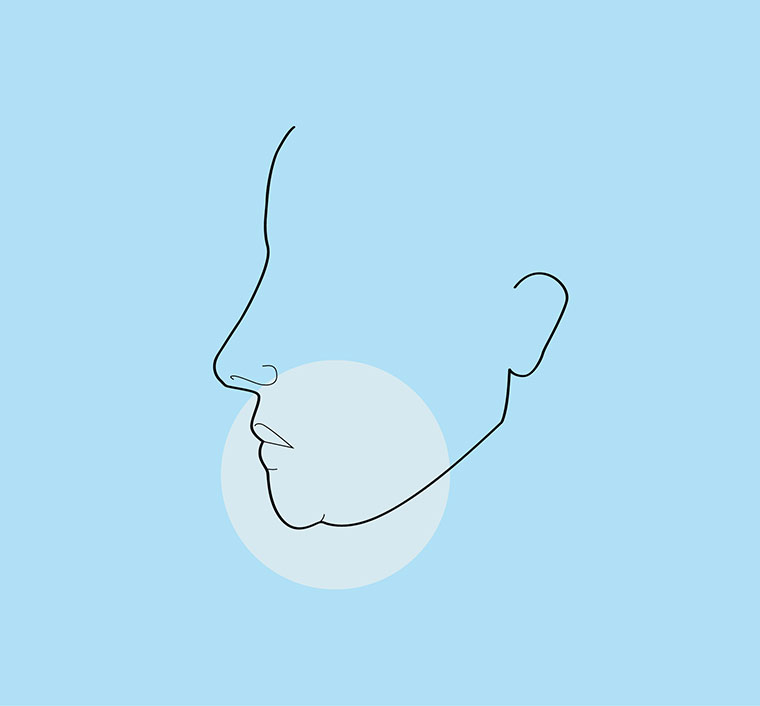 What Causes the Jawline to Sag?
As we age, our skin naturally loses elasticity, collagen, and fat deposits, resulting in sagging and drooping in various parts of our face, including the jawline. Genetics may also play a role, as some individuals are predisposed to having a weaker or less defined jawline. However, there is hope for those bothered by their sagging jawline. Facial plastic surgery procedures, such as a facelift or neck lift, can help address sagging and create a more youthful, defined jawline. Dr. Rizk is an experienced and skilled facial plastic surgeon who can help determine the most effective treatment to achieve your desired results.
How to Get Rid of Sagging Jowls
If you're looking to get rid of sagging jowls, there are a few approaches you can take. Most effective treatment is to lift the sagging jowl area in the deep plane with lifting not only skin but deep muscle and fat tissue to define jawline. A facelift may be necessary to surgically remove excess skin and reshape the contours of your face. Whether you opt for non-invasive treatments or a surgical procedure, it's important to consult with a board-certified plastic surgeon like Dr. Sam Rizk to discuss your unique needs and goals.
Sagging Jowls Treatment
Sagging jowls, or the droopy skin beneath the chin and jawline, can significantly impact one's facial appearance and self-confidence. Fortunately, leading facial plastic surgeon in NYC, Dr. Sam Rizk offers the most advanced techniques to patients struggling with this condition. If you are relatively young with a mild presentation of jowls, you might be a good candidate for non-surgical treatments such as ulthera or thermage. However, the vast majority of cases will see optimal results with procedures such as deep plane facelift with or without short scar lift, neck lift or partial lower facelift, or a full facelift surgery, which lifts the underlying loose muscles and repositions it to a more youthful position. Some patients might have a bony deficit contributing to early jowling, in which case a chin implant may be a good option as a stand alone procedure or in addition to the facelift to support the sagging tissues.
If you're struggling with sagging jowls, we encourage you to schedule a consultation with double board-certified facial plastic surgeon, Dr. Rizk in NYC.
How to Maintain a Youthful Jawline Rejuvenation
Maintaining a youthful jawline both before and after surgery is also paramount for the long term success of your treatment. Firstly, it's important to maintain a healthy diet and exercise routine to preserve skin elasticity and tone. Additionally, implementing a rigorous skincare regime with active ingredients, such as vitamin C, retinol, and hyaluronic acid, can promote collagen production, reduce fine lines and wrinkles, and improve overall skin texture.
Facial exercises can also help strengthen the muscles in the jaw area and lend a more defined appearance.
Meet Dr. Rizk | NYC Expert Surgeon for Sagging Jowls
Dr. Sam Rizk is widely recognized as the top facial plastic surgeon in NYC and beyond. With over two decades of experience and a dedication to the most advanced techniques, Dr. Rizk has helped countless patients achieve a more youthful and defined facial profile. He is particularly known for his innovative use of 3D imaging technology, which allows him to develop a highly customized treatment plan for each patient. His warm and caring demeanor immediately puts patients at ease.
When you consult with Dr. Rizk for a sagging jawline, you can be confident that you will receive the most effective and compassionate care possible. Book your appointment today!
Frequently Asked Questions
What's the best treatment for sagging jowls?
Best treatment for sagging jowls is a deep plane facelift, either a lower facelift & necklift or a deep plane scar facelift. Non- surgical fillers do not improve jowls and may actually make it worse as they can migrate into the area of the jowls and can make face appear bottom-heavy & masculine/square. Mild jowling at a young age might be amenable to non-surgical ulthera or thermage treatments.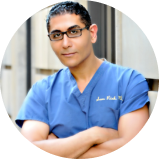 By Dr. Sam S. Rizk, M.D., FACS.
Dr. Rizk is a double board-certified facial plastic surgeon who specializes in rhinoplasty surgery and a recognized expert on the latest advances in facial plastic surgery techniques. He performs a range of facial plastic surgeries at his New York practice.