New York Board Certified Facial Plastic Surgeon Dr. Sam Rizk is offering Internet/Phone Consultations for Out of Town patients who cannot make it into New York City for their consultations prior to surgery.
Step 1. Please fill out and complete our Registration form. Save the completed form on your computer and make sure to attach the completed form to your email for Step 3
Step 2. Please include 6 photos of yourself against a plain, solid background with adequate lighting. Make sure there are no shadows on the face. These photos should be headshots (not full body) and include the following:
One Frontal View Close Up (facing forward)
Both Side Views Close Up (left & right)
Base view of face and nose (facing upward)
Both oblique views Close Up (3/4 view of face)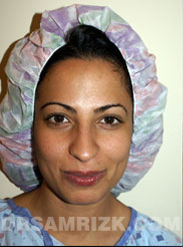 Front View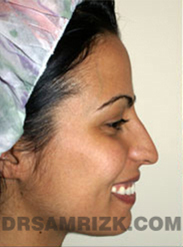 Side View Right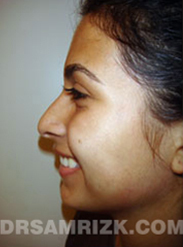 Side View Left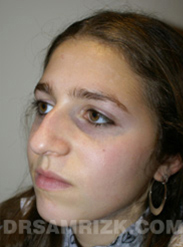 3/4 View Left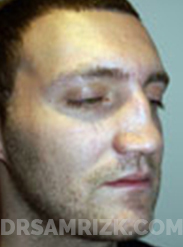 3/4 View Right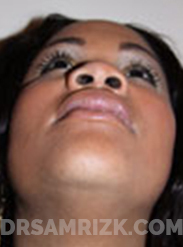 Base View
Step 3. Email the completed form and requested photos to: [email protected] with the subject "Internet Consultation Inquiry". Please double-check that you have attached both the completed Registration form and six images to ensure a timely reply to your request.
Step 4. After the form and photos have been submitted, Dr. Rizk will review the photos and determine if you are a good candidate for the procedure.
Click here to learn more about Who Is A Good Candidate For Nose Surgery
Click here to learn more about What To Expect From Your Rhinoplasty Consultation
Dr. Rizk's office will respond to your pictures and requests with an email within a maximum of 10 days, but usually much sooner. This will include a quote for the cost and evaluation of the surgery.
If you wish to speak with Dr. Rizk after he reviews your pictures, a fee will be charged for the phone call. If both Dr. Rizk and the patient decide to proceed with the surgery, the phone consultation fee will be applied towards your surgical fee.
Dr. Rizk is a very specialized nose and face plastic surgeon and not a general plastic surgeon. He is one of only a handful of surgeons with such expertise worldwide. Dr. Rizk DOES NOT offer free consultations. He does a very detailed consultation and examination which takes time.
More on Facial Plastic Surgery
Revision Rhinoplasty
Ethnic Rhinoplasty
Septoplasty & Sinus Surgery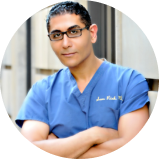 By Dr. Sam S. Rizk, M.D., FACS.
Dr. Rizk is a double board-certified facial plastic surgeon who specializes in rhinoplasty surgery and a recognized expert on the latest advances in facial plastic surgery techniques. He performs a range of facial plastic surgeries at his New York practice.