His Signature lift is a partial lower facelift3 and neck lift4 (neck lift alone which lifts the sagging muscles of the neck and jowls, eliminating them and creating youthful and natural definition, without a tight look of older facelift and neck lift techniques).
Dr. Rizk Signature Neck Lift Technique
Dr. Rizk's "Rapid Recovery Neck Lift," featured on Fox 5, incorporates the use of the Endotine Ribbon and tissue glues which results in a rapid recovery and creates a more natural lift with longer lasting results. Dr. Rizk was the first surgeon to use this ribbon device in the deep plane facelift and neck lift, and he incorporates the use of tissue glues rather than the older techniques of drains, to allow faster healing with less bruising and swelling and eliminate the pain, scarring and discomfort associated with postoperative drains. In addition, Dr. Rizk incorporates use of various vitamins and herbal supplements to expedite recovery.
Patients are socially presentable in 7 days after surgery with minimal bruising and swelling. Dr. Rizk's neck lifts and facelifts restore youthful volume and usually patients can wear their hair up within two weeks without a visible scar. Click on the video player to watch a Fox 5 article on Dr. Rizk's rapid recovery neck lift.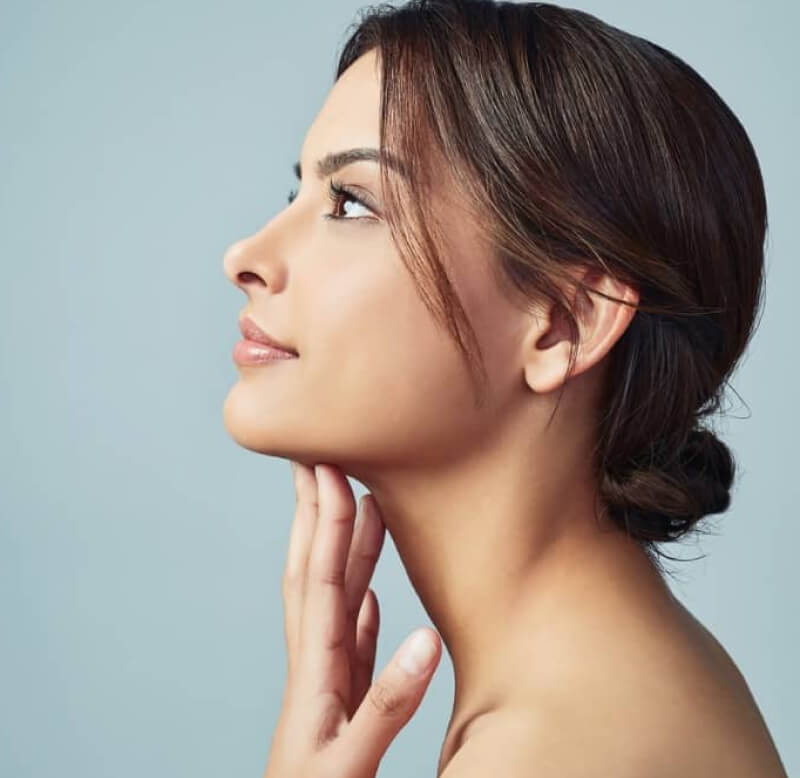 Real Patient Results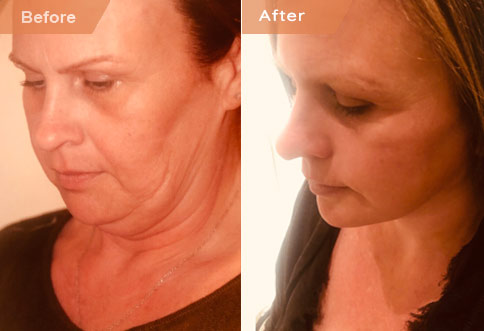 51 yo female underwent deep plane facelift /necklift and platysmaplasty shown 1 week after surgery – patients want to know what they look like around 1 week.

42 yo male concerned mainly with his jawline underwent a lower facelift and neck lift ( deep plane ) without using drains and is shown the day after surgery.
More on Facial Procedures
Written Patient Testimonials


Dr. Rizk and his staff were absolutely incredible! They made me feel so comfortable throughout this entire process and I am so grateful for everyone (especially Dr. Rizk) for helping me look the best version of myself. My nose looks natural and perfect and I am in love with the results!!! If you are on the fence, I definitely encourage you to come to this office because Dr. Rizk gave me the confidence and grace to present myself to the world!
-Leah Abramson


Words cannot express how tremendously grateful and impressed I am for his services. The process was painless and he produced beautiful results that I'm so happy with. Dr. Rizk is extremely precise, patient and detail orientated. He narrowed my nose 1mm at a time! I'm already looking forward to my next small tweek with him.
-Allison S


Fixed my nose that was extremely crooked from a car accident. Also did my brother's nose which case out beautifully
-Katie M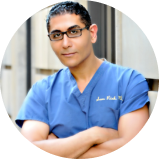 By Dr. Sam S. Rizk, M.D., FACS.
Dr. Rizk is a double board-certified facial plastic surgeon who specializes in rhinoplasty surgery and a recognized expert on the latest advances in facial plastic surgery techniques. He performs a range of facial plastic surgeries at his New York practice.