Meet the Best Otoplasty Surgeon NYC Has to Offer
Dr. Rizk's otoplasty procedure is one of the most sought-after ear surgeries in New York City. His revolutionary approach is just what you need to get the results and the confidence you are hoping for. Are you ready to transform your protruding ears? Book your ear-pinning surgery consultation with his NYC office today!
What Is Otoplasty?
Ear surgery1 corrects the size or placement of an individual's ears. The ear pinning surgery makes the ears more proportional to the size and shape of the head and face. Generally, ear pinning is performed on children ages 4-14 (pediatric otoplasty). The procedure is also performed in adults and can significantly boost confidence and self-esteem.
Who Is a Candidate for Ear Pinning Surgery?
If you have irregularly shaped ears or protruding ears, then you may be a good candidate for ear surgery. Dr. Rizk evaluates and assesses the needs of every patient individually to determine if they are suitable candidates for ear surgery. The benefits of Dr. Rizk's otoplasty procedure2 includes:
Restores facial balance and harmony
Corrects traumatic injuries
Reduces psychological stress associated with ridicule and bullying
Ideal for children ages 4 and up (pediatric otoplasty), as well as adults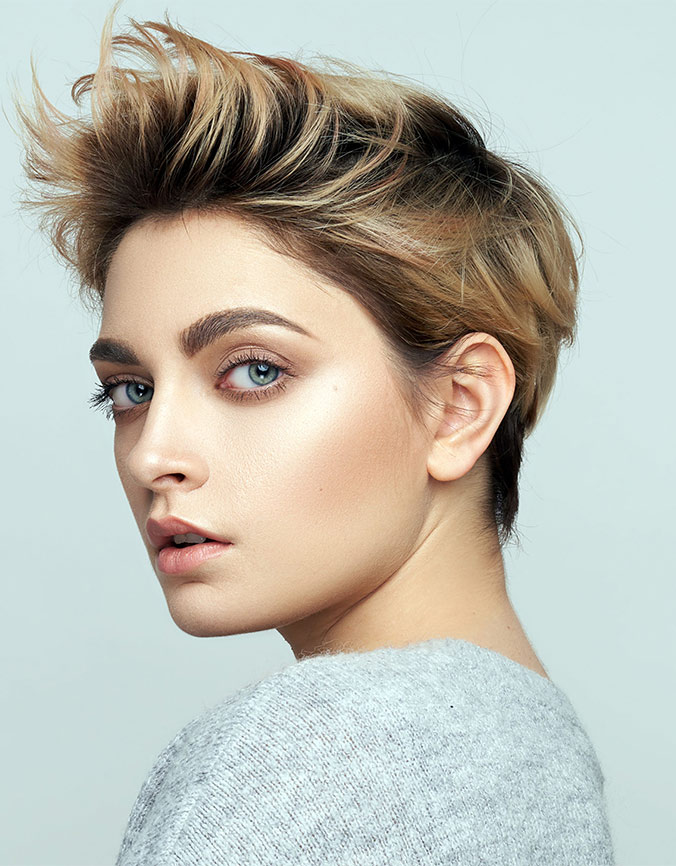 What to Expect During Otoplasty Recovery
Each ear surgery3 is tailored to the patient, and this includes Dr. Rizk's ear surgery recovery guidelines. You can expect a few days of downtime and may wear an otoplasty recovery headband as directed. Bandages are removed after several days and usual activities can be resumed after about a week. Otoplasty recovery time may vary from patient to patient.
Otoplasty Before and After Results
Ear surgery results are visible immediately, even though otoplasty recovery may take at least a week. Patients will only see their results once their bandages are removed.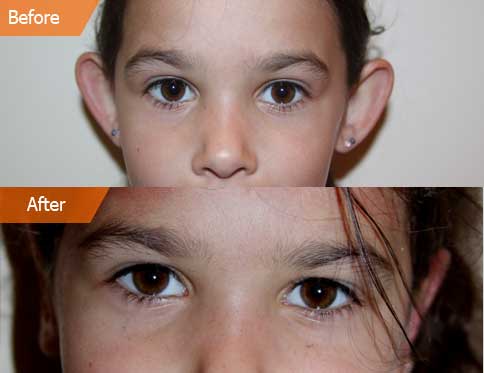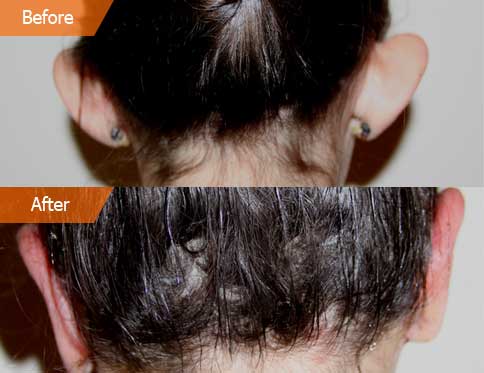 A Quick Guide to Ear Surgery NYC
How Much Does Otoplasty Cost in NYC?
The cost of ear pinning surgery in New York City can vary depending on several factors, including the complexity of the procedure, your surgeon's qualifications and experience, and your desired results. Additional costs such as operating room fees, anesthesia fees, post-operative checkups, medications, and any required follow-up visits with your doctor and missed work days should also be factored into ear surgery costs. Dr. Rizk discusses otoplasty costs in great detail during consultation – no surgery is a one-size-one-price kind of procedure.
Risks of Otoplasty
Working with the best otoplasty surgeon NYC helps reduce the associated risks of otoplasty4. The potential ear pinning risks and side effects include:
Mild swelling during otoplasty recovery
Anesthesia related side effects, such as nausea
In rare cases, infection or other uncommon side-effects may develop
More on Facial Procedures
Why Choose Dr. Rizk for Otoplasty?
Dr. Rizk is a double board-certified facial plastic surgeon with many years of experience. His extensive training has enabled him to perfect his ear-pinning techniques to ensure the best results for each patient. His numerous accolades and awards makes him one of the most sought-after ear surgeons in NYC with many of his patients referring to him as the best otoplasty surgeon NYC!
Improve your confidence and self-esteem, book your ear pinning consultation today.
Frequently Asked Questions
What should I expect during my otoplasty surgery?
During an ear surgery procedure, you can expect incisions to be made behind the ear and contouring of the cartilage to reshape the ears. Some techniques involve stitching or tying off tissue to reshape the ears for a more aesthetically pleasing look. Anesthesia is used to ensure your comfort and safety throughout. Dr. Rizk ensures that all his patients are well informed of what ear surgery entails – before, during and after.
Is ear pinning painful?
It is typically minimally painful, and anesthesia will usually be used in order to reduce any discomfort associated with the surgery.
Will ears relax after ear surgery?
After ear pinning surgery, most patients find that their ears are relaxed and set back into a more natural position. It is important to note that there may be swelling present during recovery, and this should subside over time as healing continues.
Does insurance cover otoplasty?
In terms of insurance coverage, it is important to check with your provider beforehand to ensure that they cover the procedure/s needed.
Written Patient Testimonials

Dr. Rizk and his staff were absolutely incredible! They made me feel so comfortable throughout this entire process and I am so grateful for everyone (especially Dr. Rizk) for helping me look the best version of myself. My nose looks natural and perfect and I am in love with the results!!! If you are on the fence, I definitely encourage you to come to this office because Dr. Rizk gave me the confidence and grace to present myself to the world!
-Leah Abramson

Words cannot express how tremendously grateful and impressed I am for his services. The process was painless and he produced beautiful results that I'm so happy with. Dr. Rizk is extremely precise, patient and detail orientated. He narrowed my nose 1mm at a time! I'm already looking forward to my next small tweek with him.
-Allison S

Fixed my nose that was extremely crooked from a car accident. Also did my brother's nose which case out beautifully
-Katie M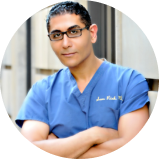 By Dr. Sam S. Rizk, M.D., FACS.
Dr. Rizk is a double board-certified facial plastic surgeon who specializes in rhinoplasty surgery and a recognized expert on the latest advances in facial plastic surgery techniques. He performs a range of facial plastic surgeries at his New York practice.