Dr. Rizk uses rhinoplasty to address a variety of issues in teens. For example, he can remove a bump or hump, reshape the tip, decrease the size of the nostrils or straighten the nose. He can also make a teen's nose bigger, smaller, or more in proportion with the rest of the face. Dr. Rizk can also repair structural problems to improve nasal functions, such as breathing.
A Quick Guide to Teen Rhinoplasty
Techniques Dr. Rizk Uses to Perform a Teenage Nose Job
Dr. Rizk uses whichever techniques necessary to achieve this goal. When performing your surgery, he may make any of the following changes, often in combination (straighten the nose, alter the shape of the nose, adjust internal structures such as turbinates, add or remove cartiladge, insert nasal grafts, and address breathing problems.)
Dr. Rizk is highly-renowned for the techniques and technologies he uses to promote rapid recovery from teen nose surgery.
For instance, when performing nose surgery he uses a 3D telescope to get a better view of the internal structures of the nose. He also makes smaller incisions, which allow for greater precision while leaving sensitive blood vessels undisturbed. He leaves the incisions partially open to allow for better drainage.
In addition, he uses special tissue glues and dissolvable sutures, so there is no need for nasal packing. He sculpts at a deeper level than most surgeons, which leads to more natural-looking results.
Thanks to his advanced techniques, most of his teen rhinoplasty patients look presentable approximately five days after surgery.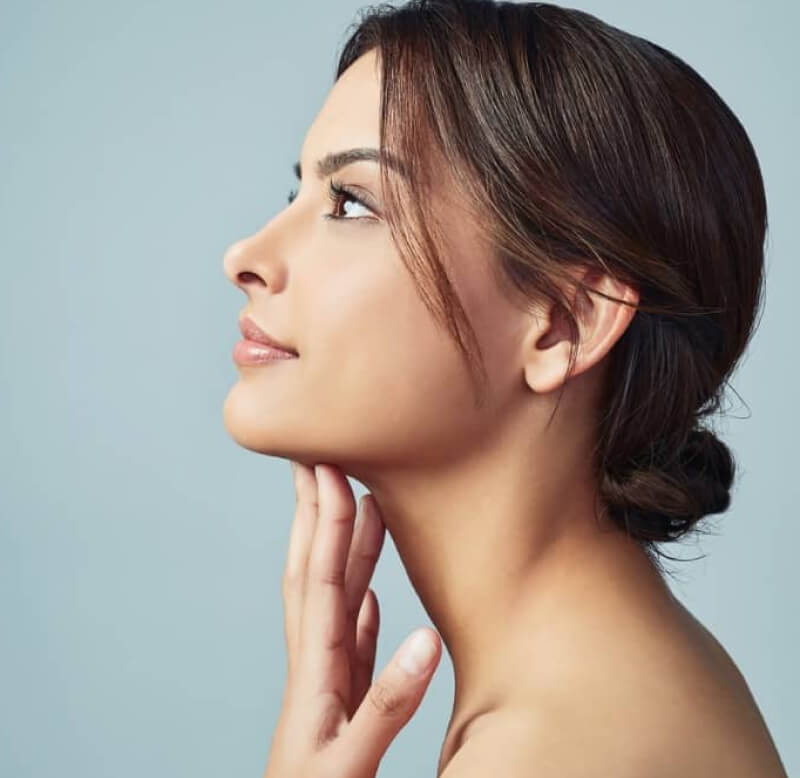 Real Patient Results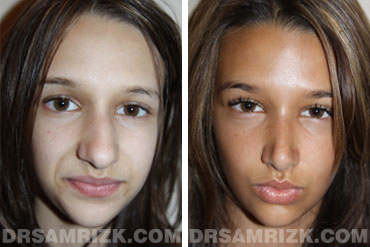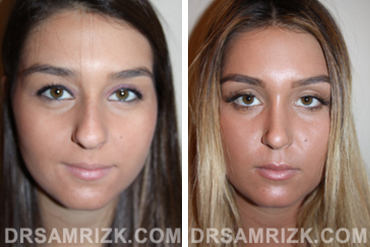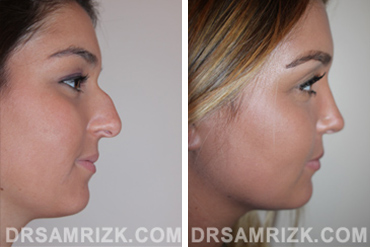 13 year old female with history of 2 previous nasal fractures who developed a crooked nose with a nasal bump as well as difficulty breathing after her injuries. Patient was also teased and bullied regarding her nose. Patient showed other signs and symptoms of full growth such as a fixed shoe size and having had her menses. Patient is shown before surgery and early after surgery (2 weeks). Notice nose is crooked and tip is bulbous in addition to profile drooping and nasal bump. Realize also patient's nose is out of proportion to her small face.
This 15 year old female teenage patient requested the removal of a nasal bump from her profile. Along with that, Dr. Rizk refined her nasal tip and fixed a breathing issue. The patient is shown 5 years after the treatment.
Am I a Candidate for Teen Rhinoplasty?
To qualify, your nose must be fully developed. This is the primary factor that distinguishes teen rhinoplasty from adult rhinoplasty. It is also the most important factor in determining if a teen is an appropriate candidate for a nose job.
Any nose job procedure is tricky and does have some associated risks. As a result, Dr. Rizk takes special care to ensure that his teen patients have realistic expectations and are ready to have plastic surgery.
Psychological Considerations
Dr. Rizk recommends that children considering plastic surgery see a psychologist, to make sure they are mature enough and emotionally equipped to handle the process. It is very important that the child feels comfortable with the decision. Dr. Rizk will conduct his own evaluation, and if he feels that the child has been unduly influenced by parents, peers, or anyone else, he will not move forward with surgery.
Ultimately the decision to have plastic surgery can only be made by the patient.
Nose Surgery Cannot Completely Transform a Teen's Life.
All teen patients under the age of 18 are required to receive permission from a parent or guardian before moving forward with plastic surgery. Also, if necessary, he may request that a teen patient meets with a psychologist or psychiatrist prior to surgery.
Dr. Rizk will not perform nose surgery on teenage girls until they are about 15 or 16 years of age. Teenage boys develop slower, so they need to wait until about 17 or 18 years of age before undergoing the procedure. A key detail, whether teen male or female, is that feet must not have changed in size for 12 months.
In the end, there is nothing wrong with waiting for a couple of years to have the procedure. So, if you have any doubts, the recommendation is that you wait.
Teen Rhinoplasty Videos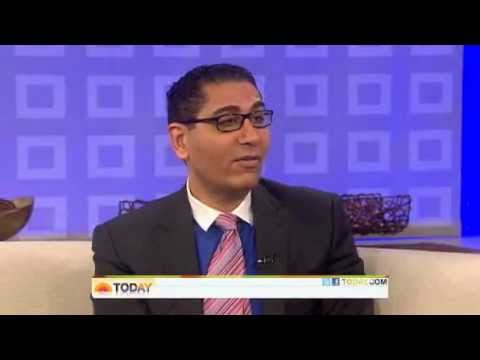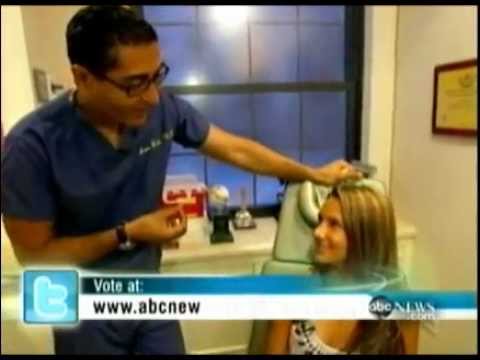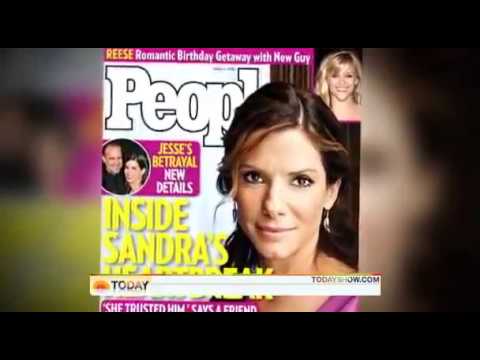 How Young Is Too Young For Nose Reshaping?
There is no one-size-fits-all answer on how young is too young for rhinoplasty, and many teens today are seeking surgery earlier.
What Does Teen Rhinoplasty Recovery Look Like?
The ultimate decision is based on these key factors:
Physical development:
Has the nose stopped growing? If nose reshaping surgery is performed too early, the nose will be out of proportion with the rest of your features. The minimum age is 13 and up, but this is a very individual determination.
Maturity level:
Is the teen emotionally ready for the procedure and all it entails? This includes their ability to understand and follow pre-and post-surgery instructions.
Expectations:
Will a nose job change a teen's life? Yes, in many cases it can, but it won't necessarily turn a chess champ into a prom king or queen on its own. It may improve self-confidence, which of course, will have spillover effects on the desire to socialize. If there are issues with breathing or the teen sounds like they are underwater when speaking, it may also improve these situations.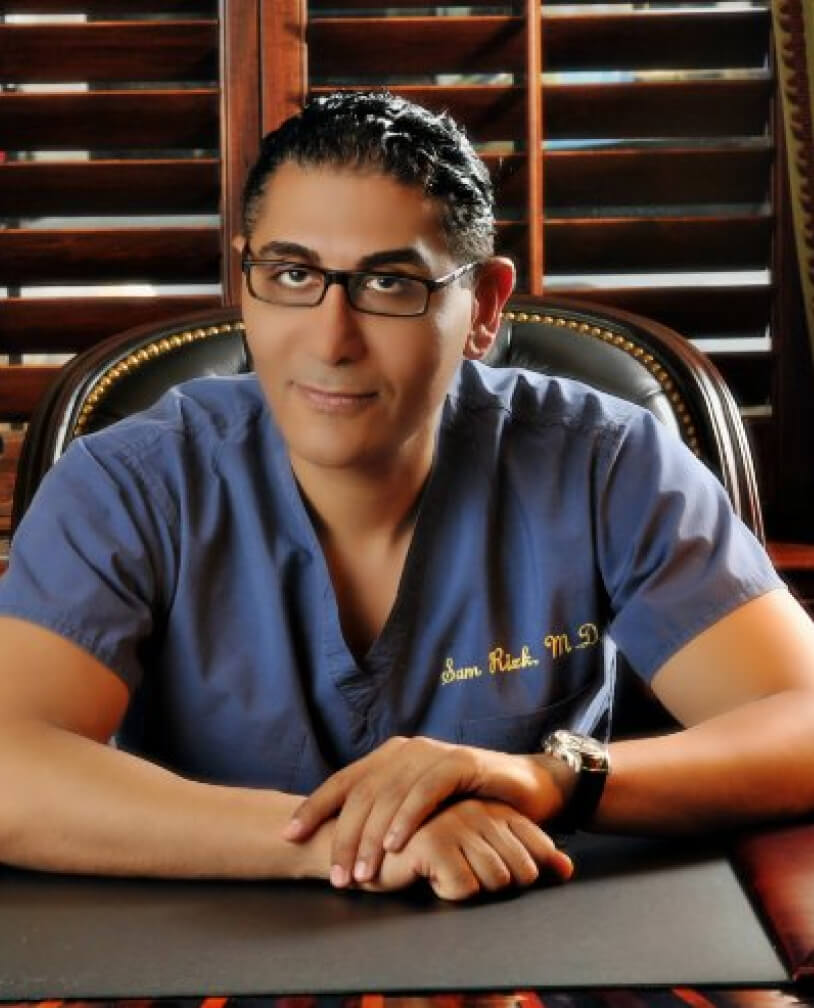 How To Find The Right Surgeon?
There are some important considerations to take into account when looking for a surgeon to perform a nose job on your teen.
First and foremost, the surgeon you choose should have experience performing facial plastic surgery on teens. The surgeon should also be board certified by the American Board of Facial Plastic and Reconstructive Surgery (ABFPRS) and specialize in nose jobs.
Most facial plastic surgeons are often board-certified in otolaryngology (ear, nose and throat surgery) as well, which means that they have received extensive training with and have in-depth knowledge of the internal structure of the nose, not to mention its external appearance. These surgeons are trained to deal with both functional issues, such as breathing, and the external structures of the nose.
Book an Appointment
Dr. Rizk believes:
"It's better to focus on a few plastic surgery procedures and do them exceptionally well than to do all types of plastic procedures, all over the body, badly. My practice is highly specialized in the nose and face only – sort of a specialist within a specialty of plastic surgery.
A beautiful nose is a natural one that compliments and fits harmoniously with a patient's face. I do not believe in a universally ideal nose, only an ideal nose for a particular face.
I believe the nose is one of the most artistic parts of one's face and cultural differences should be respected in changing a nose; I don't like upturned, scooped out, or excessively pointy noses.
I have pioneered techniques to give you a natural nose with tiny hidden incisions and a rapid recovery. Every nose that I do is different as every face is different and a customized, individualized approach describes my techniques."
Written Patient Testimonials


Dr. Rizk and his staff were absolutely incredible! They made me feel so comfortable throughout this entire process and I am so grateful for everyone (especially Dr. Rizk) for helping me look the best version of myself. My nose looks natural and perfect and I am in love with the results!!! If you are on the fence, I definitely encourage you to come to this office because Dr. Rizk gave me the confidence and grace to present myself to the world!
-Leah Abramson


Words cannot express how tremendously grateful and impressed I am for his services. The process was painless and he produced beautiful results that I'm so happy with. Dr. Rizk is extremely precise, patient and detail orientated. He narrowed my nose 1mm at a time! I'm already looking forward to my next small tweek with him.
-Allison S


Fixed my nose that was extremely crooked from a car accident. Also did my brother's nose which case out beautifully
-Katie M


I got a rhinoplasty done by Dr. Rizk about four years ago. I went back today due to a dent that had appeared on my nose. Dr. Rizk took care of it right away in a caring and professional manner. Extremely impressed with him as always!! Will continue to recommend many friends to him.
-Laura M.


Before going to Dr. Rizk, my nose overtook my face, and my receding chin only made my nose look bigger. Dr. Rizk completely changed my nose to fit my face perfectly, gave me a great chin implant, and it all looks completely natural! My face is balanced and symmetrical without looking fake. Dr. Rizk did an amazing job, and he is such a nice person, too.
-Charming412767


used to wish I could hide my nose. Now I want everyone to see it! Although my surgery was only 9 days ago, Dr. Rizk and his team have made a life-long dream come TRUE! The initial visit was warm and inviting —- I felt welcomed from the moment I arrived. They take really good care of you and provide you with all the information you could ask for – before, during and afterwards. Dr. Rizk mentioned he was going to have to to extensive work to give my nose the natural desired shape — and he did just that! It's probably one of the best self-investments I've ever made! I am honest when I tell you that he did exactly as he said (and the result is even nicer). I am so pleased (and my nose is still slightly swollen – so I can only imagine once it's not). Over the years, I consulted other plastic surgeons. They are great (and priced even lower), but I didn't leave their office visit feeling like I was an individual case as I did when I spoke with Dr. Rizk and his team. Others felt slightly "cookie-cutter" – and I definitely didn't want "just another nose". I wanted the BEST – and that's what I received! Dr. Rizk and his team of professionals have now become my extended family! I love them! (poor guys & gals)! Sincerely, "newly adopted cousin" Pierre!
Read More
-Pierre
5 Tips for Teen Rhinoplasty New York Patients
There are a number of issues teens (and their parents) should consider prior to undergoing rhinoplasty. Here are five tips to get you started.
1. Make sure your nose is fully developed.
2. Speak with your parents. You need the permission of a parent or guardian to undergo nose surgery.
3. Do it for yourself. If your decision is based on pressure from a boyfriend, girlfriend, parent, or anyone else, this is not OK.
4. Have realistic expectations. The surgical procedure will not completely transform your life. Ask yourself if you have realistic expectations before considering a nose job. If not, you are not a suitable candidate for the procedure.
5. Don't be in a rush. There is nothing wrong with waiting a few years if you're not ready (physically or mentally) for nose surgery.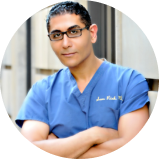 By Dr. Sam S. Rizk, M.D., FACS.
Dr. Rizk is a double board-certified facial plastic surgeon who specializes in rhinoplasty surgery and a recognized expert on the latest advances in facial plastic surgery techniques. He performs a range of facial plastic surgeries at his New York practice.