Dr. Rizk's consultation process for those living outside NYC and abroad:
1. First, you contact his office manager, Dila, by either email or phone regarding your requested facial plastic surgery procedure.
2. Send us your front and profile pictures and if thinking of rhinoplasty a base view of the nose and if thinking of a facelift a profile view looking down as well.
3. Dr. Rizk will review your pictures and make a determination on which facial plastic surgery procedure is best for you. He may or may not agree with all your requests depending on facial balance and harmony. His goals are natural-looking faces with definition and beauty.
By looking at his website photo gallery and videos of the facial plastic surgery procedures that he has performed, you can get a sense of his artistic views.
4. You can then arrange a Skype phone consultation with him and once you have both agreed on what would be the best plan, you can then contact Dila for a quote.
5. All facial plastic surgery procedures are outpatient and done in our fully-accredited Park Avenue Facial Surgery Center.
6. You will typically go back to your hotel room after an adequate time of observation in our center. You will have private-duty facial plastic surgery nurses available for you who can stay with you in a nearby hotel.
Close monitoring is required by Dr. Rizk for at least 12 hours after facelift or blepharoplasty surgery but is not typically needed after other facial plastic surgery procedures such as a rhinoplasty, neck lift, lip, or chin augmentation, or ear surgery. If you are traveling alone, we also offer a personal aid service to escort you to the hotel room at a lower fee than a nurse.
7. Your safety is our number one priority. You will be discharged from our facility only after you have been completely stabilized and have met US standards for discharge from outpatient surgery.
You will be helped in making hotel arrangements, if you need, by our office staff and concierge.
8. You need to arrive in New York 1-2 days before your surgery date, during which you will have an in-depth consultation with Dr. Rizk and your photos will be taken. You will generally be required to stay in New York for 1 week after facial plastic surgery to recover and have your splint removed after rhinoplasty, sutures removed after a blepharoplasty, and stitches removed after a facelift or neck lift surgery. Sometimes facelift patients may need to stay up to 10 days.
9. Typically, medical clearance is required in your country and usually includes at least blood work below age 40 and blood work and EKG (electrocardiogram) above age 40. This is required by our JCAHO-certified surgical facility which meets the highest standards in outpatient plastic surgery. This is done prior to your surgery and is either faxed or emailed to us.
10. You can only book a facial plastic surgery date by paying a non-refundable 20 % deposit. Once a surgery date is booked, you will be emailed before and after instructions for your facial plastic surgery procedures.
Our Recommended Accomodation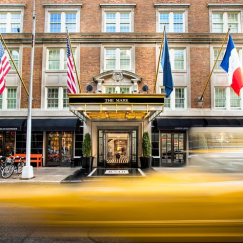 The Mark Hotel
Address:
25 E 77th St, New York, NY
10075, United States
Phone:
+1 212-744-4300
Distance to office:
0,9 mi 7 min

0,9 mi 7 min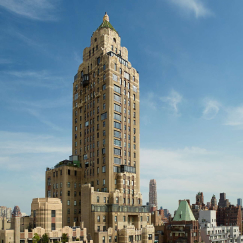 The Carlyle, A
Rosewood Hotel
Address:
35 E 76th St, New York, NY
10021, United States
Phone:
+1 212-744-4300
Distance to office:
0,8 mi 5 min

0,6 mi 14 min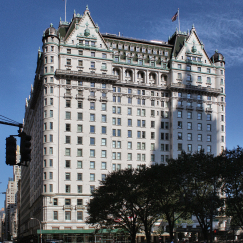 The Plaza Hotel
New York
Address:
768 5th Ave, New York, NY
10019, United States
Phone:
+1 212-759-3000
Distance to office:
1,8 mi 16 min

1,6 mi 37 min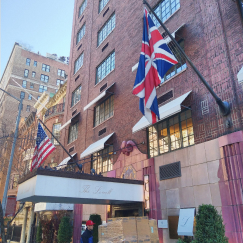 The Lowell Hotel
Address:
28 E 63rd St, New York, NY
10065, United States
Phone:
+1 212-838-1400
Distance to office:
1,5 mi 12 min

1,2 mi 29 min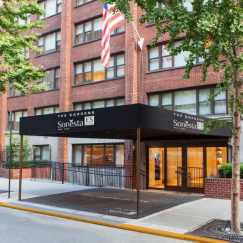 The Gardens Sonesta ES Suites New York
Address:
28 E 63rd St, New York, NY
10065, United States
Phone:
+1 212-838-1400
Distance to office:
1,9 mi 13 min

1,4 mi 32 min
A Quick Guide for Out-of-Town Patients
Considered one of the best rhinoplasty surgeons in the world, Dr. Rizk is recognized nationally and internationally as a top facial plastic surgeon and is a patient favorite because of his discretion and calming bedside manner. We are located just a few miles from Penn Station and Grand Central Station, easily accessible by public transportation or Uber. We can help you arrange transportation.
Dr. Rizk is double board-certified in both facial plastic surgery and otolaryngology, so people from all over the world seek his expertise for natural-looking results, with facelifts, nose jobs, and more! To learn more about his work, get in touch with us and book an appointment today.
What Sets Dr. Rizk Apart from Other Facial Plastic Surgeons?
Besides perfecting the actual surgical techniques, Dr. Rizk has also perfected the pre-surgical experience for his patients. Virtual appointments can be made by calling our NYC office at 212-452-3362. Consultations take place over iChat or Skype.
Prior to your consultation, simply send high-resolution photos to our office, showing the part of the face you want to surgically transform.
Dr. Rizk made the exclusive annual list of New York Magazine's "Best Doctors" and he is also selected as one of the "Top Doctors" in Castle Connolly's Top Doctors: New York Metro Area publication for 15+ years.
With nearly two decades of experience crafting, shaping, and perfecting his nose job techniques, Dr. Rizk is often sought out for this delicate and complex, yet very popular procedure.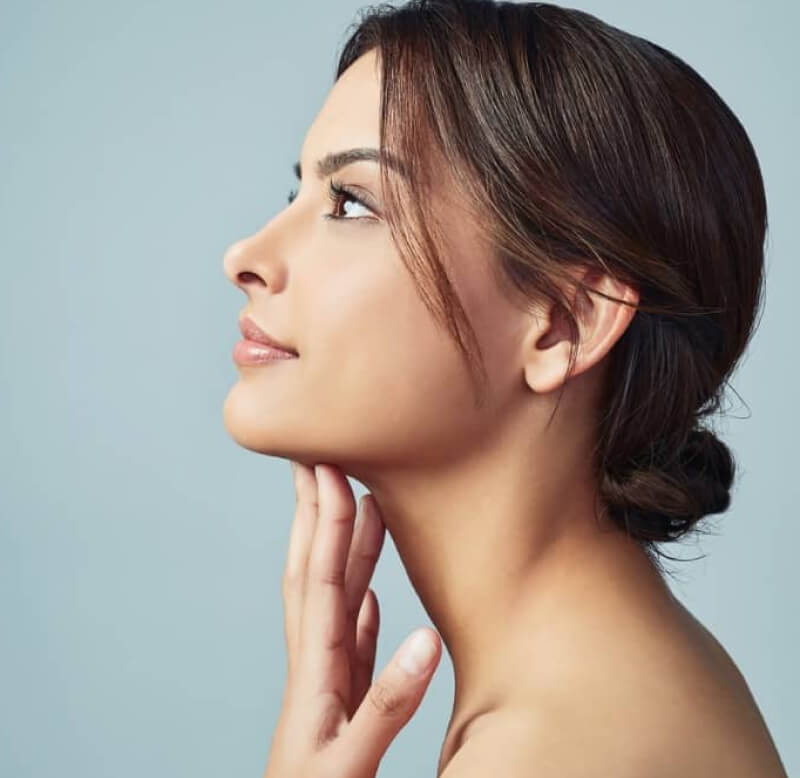 Out Of Town Patients
Fluent in both English and Arabic, his expertise is requested by patients from around the globe – England, Italy, Austria, South Africa, Egypt, Saudi Arabia, Kuwait, and various countries in Asia and South America as well as across the United States.
In addition to facelifts and neck lifts, he specializes in blepharoplasty, rhinoplasty, and endoscopic brow lifts.
Learn More About Dr. Rizk's Technique
Septoplasty & Sinus Surgery
Caring for Dr. Rizk's Out-of-Town Patients in NYC
Dr. Rizk places great emphasis on making his out-of-town patients' New York plastic surgery experience a memorable one. Providing recommendations for best accommodation, ease of travel, and high-quality medical care, with a concierge service for anything you may need during your stay in New York.
With innovative surgical technology, he can reduce recovery time, an advantage for all patients, especially those from out of town.
He pioneered the use of a state-of-the-art high-definition three-dimensional endoscopic telescope so he can better visualize the structures of the nose allowing him to perform a more precise surgery. With this enhanced view, Dr. Rizk can avoid disrupting blood vessels, muscles, and other sensitive tissues so there is less bruising and swelling. Powered micro-instruments to smooth out cartilage edges and reduce nasal humps are also in his proverbial toolbox.
All this translates into more precise results along with no stitches, less bruising and scarring, and one-third of the recovery time of traditional surgeries.
Dr. Rizk Cautions Against Medical Tourism
In recent years, thousands of foreigners have visited the U.S. to have rhinoplasty and other elective procedures, and thousands of Americans have chosen to have surgery abroad.
While traveling to the U.S. for plastic surgery is usually a good idea, leaving the country for surgery is more problematic.
The reality is that medical tourism can be quite dangerous. Each country has different laws and regulations pertaining to surgical safety and aftercare. It can be difficult to keep track of the differences and ensure that you receive the proper care before, during, and after your procedure.
Furthermore, what many people do not realize is that a reverse trend is taking place among savvy patients. Patients from outside the United States are traveling to see experts like Dr. Rizk due to their highly trained skills, safety track record, and excellent results.
Dealing with Recovery and Aftercare Abroad
Aftercare is a very important aspect of achieving a successful nose job result. Proper aftercare becomes problematic if you never visit the doctor who performed your procedure again. The success of your procedure also depends on your access to top-notch care. You want to be under the watchful eye of a top rhinoplasty specialist with access to state-of-the-art facilities, in case anything goes wrong.
Will You Need Revision Surgery?
A significant number of patients who have nose jobs in foreign countries end up needing to undergo a second procedure. So long as you are stable and don't need immediate attention, you can take your time locating an expert rhinoplasty surgeon. Look for a board-certified facial plastic surgeon who specializes in nose jobs — specifically, revision rhinoplasty — and has access to the best equipment and facilities.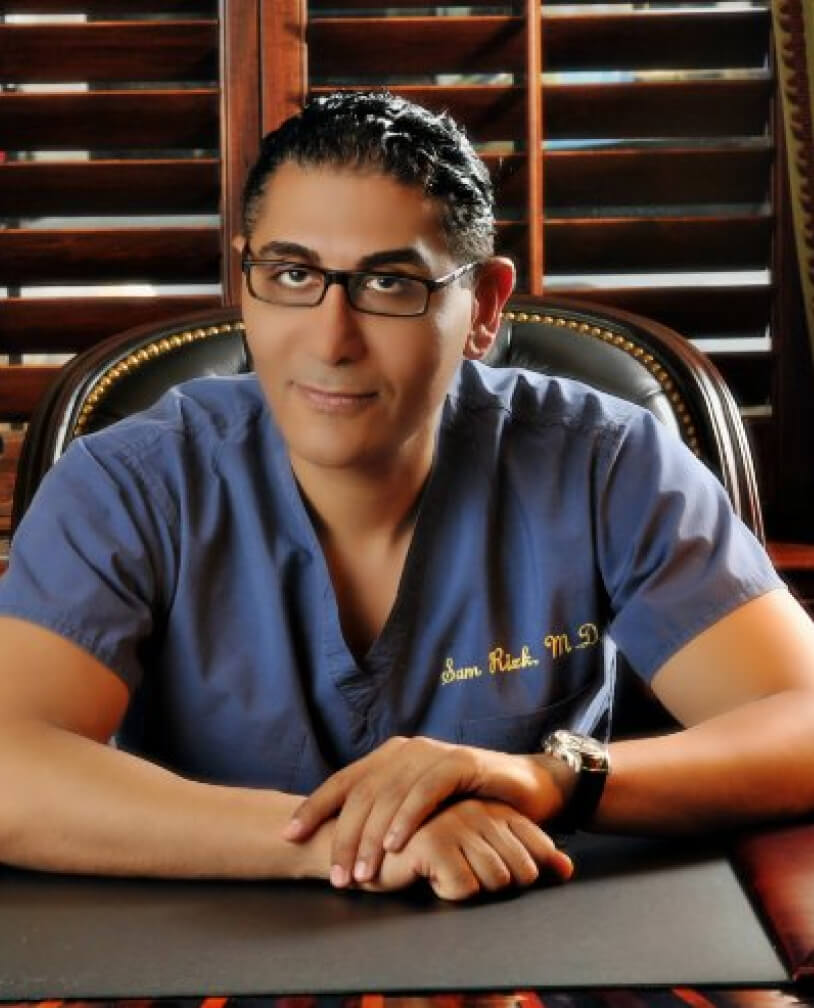 Choose Dr. Rizk for the Best Results in the US
Going abroad for discounted plastic surgery may sound appealing, but in Dr. Rizk's opinion, it is a bad idea. The idea of traveling abroad for a nose job is particularly worrisome because it is one of the most complex cosmetic surgeries. Complications with nose surgery are more common than with certain other procedures.
By staying in the U.S. and having your nose job with a qualified rhinoplasty specialist, you increase your chances of a positive result. Throughout the country, there are top-notch board-certified facial plastic surgeons with proven records of positive results.
Dr. Rizk has extensive experience performing both primary and revision rhinoplasty procedures, facelifts & more on all types of patients. In fact, many foreign-based patients visit to have their nose jobs. To learn more about having the surgical procedure at our practice, contact his office today.
Carlyle Hotel
35 East 76th Street btwn
Madison & Park
(212) 744-1600
The Plaza Hotel
5th Ave at Central Park South
(212) 759-3000
The Lowell
28 East 63rd Street (Between
Madison and Park Avenues)
(212) 838-1400
Elegant, Classy, Expensive
with Discreet Services
Courtyard by Marriott
Manhattan Upper East Side
An East River Hotel
410 East 92nd Street
New York, NY 10128
(212) 410-6777 Marriott.com/NYCMH
Plaza Athenee
37 East 64th Street
(212) 734-9100
Hospital corporate rate subject to availability
Waldorf Astoria
301 Park Avenue
(212) 355-3000
The Surrey
20 East 76th Street
(212) 288-3700
Convenient, Local, Discreet, Moderatly Expensive
Use special discount code "EarEye" when making your reservation
Sutton Place New York
330 E.56th Street
New York, NY 10022
888-AKA-0140
[email protected]
www.stay-aka.com
1bedroom $11,000 a month / $335 per night
2bedroom $20,000 a month / $545 per night
Written Patient Testimonials

Dr. Rizk and his staff were absolutely incredible! They made me feel so comfortable throughout this entire process and I am so grateful for everyone (especially Dr. Rizk) for helping me look the best version of myself. My nose looks natural and perfect and I am in love with the results!!! If you are on the fence, I definitely encourage you to come to this office because Dr. Rizk gave me the confidence and grace to present myself to the world!
-Leah Abramson

Words cannot express how tremendously grateful and impressed I am for his services. The process was painless and he produced beautiful results that I'm so happy with. Dr. Rizk is extremely precise, patient and detail orientated. He narrowed my nose 1mm at a time! I'm already looking forward to my next small tweek with him.
-Allison S

Fixed my nose that was extremely crooked from a car accident. Also did my brother's nose which case out beautifully
-Katie M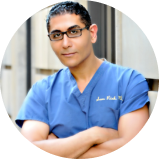 By Dr. Sam S. Rizk, M.D., FACS.
Dr. Rizk is a double board-certified facial plastic surgeon who specializes in rhinoplasty surgery and a recognized expert on the latest advances in facial plastic surgery techniques. He performs a range of facial plastic surgeries at his New York practice.