Best USA Rhinoplasty Surgeon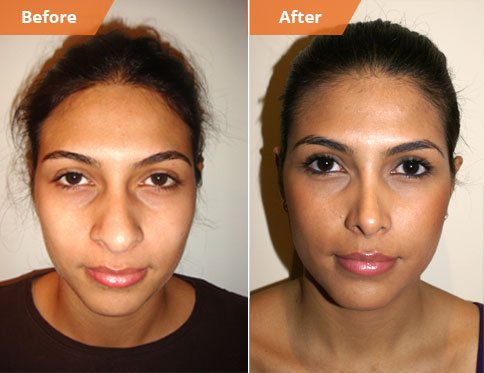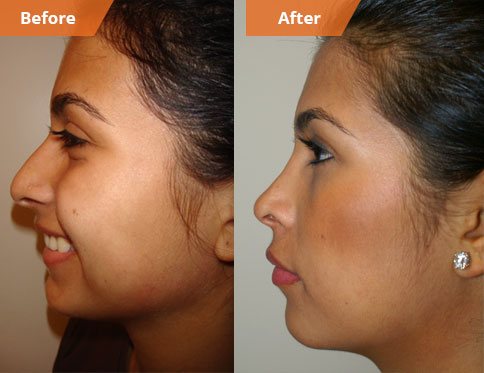 Dr. Sam Rizk, director of Manhattan facial plastic surgery and Park Avenue facial surgery, has been chosen as one of the top rhinoplasty surgeons in the world. His expertise and innovations in rhinoplasty spans the gamut of new techniques for cartilage sculpting, Ethnic rhinoplasty, thick skin rhinoplasty, Middle Eastern rhinoplasty as well as African American and Asian rhinoplasty. USA Rhinoplasty Surgeon Dr. Sam Rizk has developed a customized approach to preserving ethnic identity in rhinoplasty surgery, while achieving natural definition and curves in the nose. Achieving a superb and natural result in rhinoplasty surgery is an art as much as it is a science.
Voted Best Rhinoplasty Surgeon in NYC
Dr. Sam Rizk was chosen by Tatler magazine as one of the top rhinoplasty surgeons in the world. He has published and lectured on many rhinoplasty techniques in many countries all over the world. Dr. Sam Rizk's expertise and artistry is evident in his results seen in before and after pictures in the photo gallery. Many of these photo gallery pictures also have a video connection showing the patient's postoperative result live. His practice is in the heart of New York City on Park avenue. USA Rhinoplasty Surgeon Dr. Sam Rizk has also developed and continues to refine the 3d live rhinoplasty surgery, allowing superior visualization in high definition during rhinoplasty surgery for a more precise result. His natural, unoperated rhinoplasty results which look defined have attracted patients from all over the world, who travel great distances to his NYC practice to undergo rhinoplasty. Patients come from countries in Europe, South America, the Middle East, and Asia.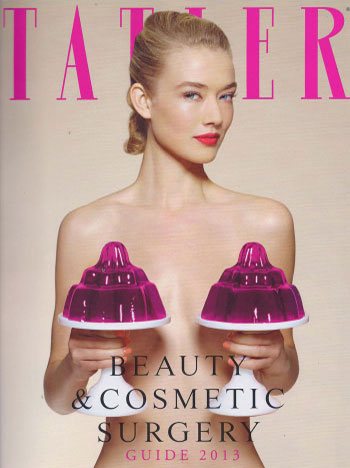 Tatler Magazine - Top Rhinoplasty Surgeon in NYC/New York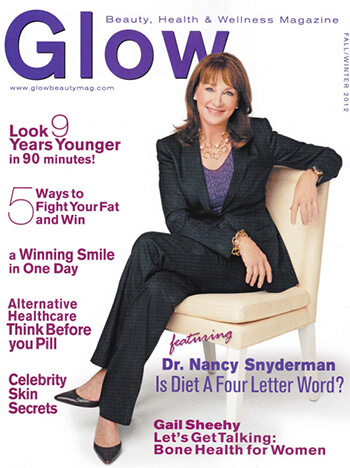 Dr. Rizk featured on Glow Magazine - Customized Rhinoplasty
Dr. Rizk's Unique Surgical Techniques
Dr. Sam Rizk's unique ability in refining and defining patients with bulbous nasal tips and thick skin and his ability to fit the nose and make it harmonious with the person's face have attracted many revision rhinoplasty patients who have failed other methods of refining their bulbous thick skin noses.
Dr. Sam Rizk's rhinoplasty techniques has been featured on the coveted cover of Plastic Surgery Practice Journal in the USA-one of the top plastic surgery journals in America. His new tools for smoothing and sculpting cartilage grafts which prevents the pointy and pinched tips of older techniques have given more natural results. Dr. Sam Rizk has been chosen as one of the Top rhinoplasty surgeons in the USA and the world by the prestigious Castle Connelly Independent Organization for Rating Doctors which rates doctors based on peer recommendations.
World's Best Rhinoplasty Surgeon Dr. Rizk has developed certain methods and techniques to give superior narrowing in the bridge of the nose and the tip of the nose to achieve both finesse results and natural results. Celebrities, royalties, and prominent leaders from many countries have flocked to Dr. Sam Rizk's premiere Park Avenue center to undergo rhinoplasty surgery.
Click Here For Tips On Finding The Best Rhinoplasty Surgeon
Written by Dr. Sam Rizk