Best USA Rhinoplasty Surgeon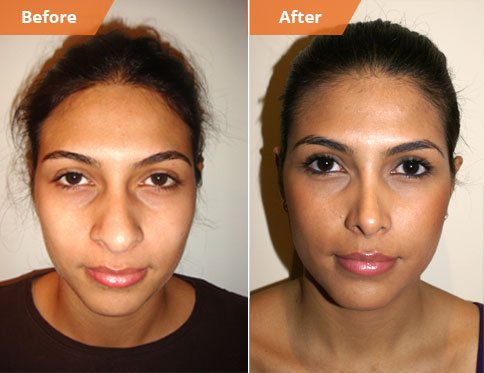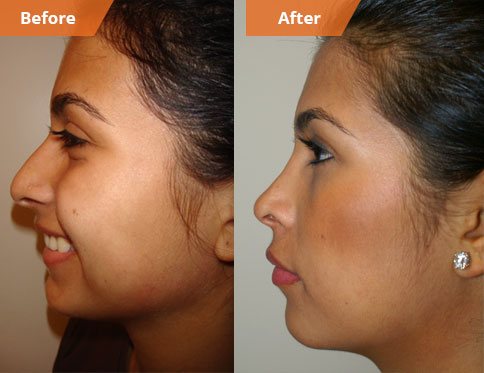 Dr. Rizk, director of Manhattan Facial Plastic Surgery and Park Avenue Facial Surgery, has been chosen as one of the top rhinoplasty surgeons in the USA and the world. His expertise and innovations in nose jobs span the gamut of new techniques for cartilage sculpting, ethnic rhinoplasty, thick skin rhinoplasty, Middle Eastern rhinoplasty as well as African American and Asian rhinoplasty. Achieving a superb and natural result in rhinoplasty surgery is an art as much as it is a science. USA rhinoplasty surgeon Dr. Rizk has developed a customized approach to preserving ethnic identity after a nose job, while achieving natural definition and curves in the nose.
Patients looking for the best rhinoplasty in the United States will find that Dr. Rizk is constantly mentioned in the top publications as one of the premier facial plastic surgeons in the country. He combines innovative approaches that focus on retaining his patients' natural ethnic features, while correcting imperfections that are visibly unappealing. If you want to learn more about the best rhinoplasty in North America, contact Dr. Rizk's practice and book a consultation today.
Voted Best Rhinoplasty Surgeon in NYC
Dr. Rizk was chosen by Tatler magazine as one of the top rhinoplasty surgeons in the world. He has published and lectured on many rhinoplasty techniques in many countries. Dr. Rizk's expertise and artistry are evident in his results seen in before and after pictures in the photo gallery.
Many of these photo gallery pictures also have a video connection showing the patient's postoperative result live after completing a rhinoplasty in the USA. His practice is in the heart of New York City on Park Avenue.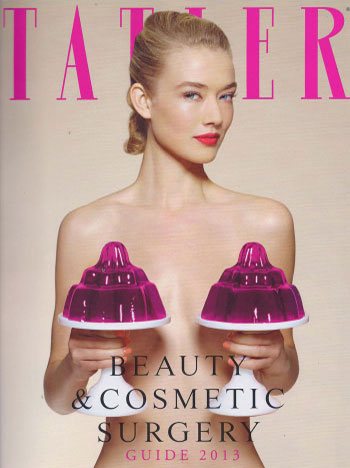 Tatler Magazine - Top Rhinoplasty Surgeon in NYC/New York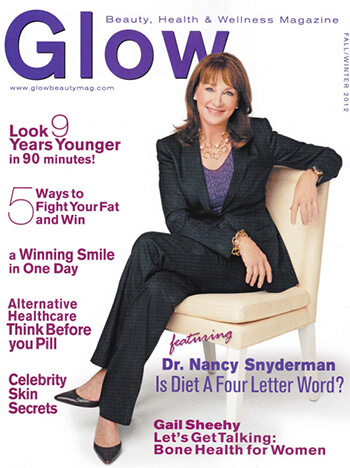 Dr. Rizk featured on Glow Magazine - Customized Rhinoplasty
Dr. Rizk's Unique Surgical Techniques
Dr. Rizk's unique ability in refining and defining patients with bulbous nasal tips and thick skin and his ability to fit the nose and make it harmonious with the person's face have attracted many revision rhinoplasty patients who have tried other methods of refining their bulbous, thick skin noses. This is one of the reasons he's regarded as one of the best surgeons for rhinoplasty in the United States.
Moreover, Dr. Rizk's rhinoplasty techniques have been featured on the coveted cover of Plastic Surgery Practice Journal in the USA - one of the top plastic surgery journals in America. His new tools for smoothing and sculpting cartilage grafts, which prevent the pointy and pinched tips of older techniques, have given more natural results. He has been chosen as one of the top rhinoplasty surgeons in the USA and the world by the prestigious Castle Connolly independent organization, which rates doctors based on peer recommendations.
Dr. Rizk's Achievements and Publications
Over the last few decades, Dr. Rizk has been awarded numerous achievements while also publishing research documents and other white papers on professional journals.
Some of Dr. Rizk's most impressive achievements include:
Chosen as a Top Doctor listed in Castle Connolly's Top Doctors: New York Metro Area from 2003 to 2018
Selected as a Top Doctor in Castle Connolly Top Doctors: New York Metro Area 12th Edition in 2009, which is by peer selection only
Included in America's Top Cosmetic Docs - Facial Plastic Surgery - Who's Who In America by Castle Connolly from 2003 to 2005
Chosen as panel moderator for the Northeast Society of Plastic Surgeons Rhinoplasty Panel in 1996
Furthermore, Dr. Rizk's publications include:
Why Choose Dr. Rizk for Your Rhinoplasty in the United States?
USA Rhinoplasty surgeon, Dr. Rizk, has developed certain methods and techniques to give superior narrowing in the bridge of the nose and the tip of the nose to achieve both finesse and natural-looking results. Celebrities, members of royal families, and prominent leaders from many countries have flocked to Dr. Rizk's premiere Park Avenue center to undergo rhinoplasty surgery.
Furthermore, USA rhinoplasty specialist Dr. Rizk has also developed and continues to refine the 3D live rhinoplasty surgery, allowing superior visualization in high definition during rhinoplasty surgery for a more precise result. His natural, unoperated rhinoplasty results which look defined have attracted patients from all over the world, who travel great distances to his NYC practice to undergo rhinoplasty. Patients come from countries in Europe, South America, the Middle East, and Asia as well as other parts of the world for treatment and leave happier than ever.
If you want to learn more about getting a rhinoplasty in the USA, call Dr. Rizk's clinic and book a consultation today.
Written by Dr. Sam Rizk