Facelift And Mini Facelift Surgery in NYC
The sagging skin that begins to develop as patients enter their 40s, 50s, and 60s cannot be reversed with Botox and fillers. Thankfully, the days of the wind tunnel look resulting from over-pulled facelift surgery are a thing of the past.
Advanced facelift techniques now permit plastic surgeons to work safer, faster and create extremely natural looks. Dr. Rizk, a double board-certified facial plastic surgeon, uses a 3-D endoscopic telescope to allow for more precise and smaller incisions, which help create a more natural look with smaller incisions, lessening the recovery time required for his NYC patients.
Dr. Rizk performs a variety of facelifts to address the signs of aging. They include a traditional facelift, a mini facelift (mid-facelift), lower facelift, and facelift and neck lift combined.
Mini Facelift vs. Regular Facelift: Learn The Differences
The main difference between a mini facelift and a regular (full) facelift is the degree of invasiveness.
A mini facelift improves the appearance of lines extending from the nose to the mouth, as well as saggy cheeks. It is often performed on patients in their 40s or 50s who are experiencing sagging cheeks, skin folds, and nasolabial laxity.
Typically, small incisions are made at the hairline and in the mouth, and a layer of fat over the cheekbones is lifted. When performed as a standalone procedure, a mini facelift can sometimes be done endoscopically or through the lower eyelid. Sometimes it is included in the deep plane and SMAS facelifts because these procedures lift all areas, including the mid-face area.
Many patients opt for a mini facelift because it is less invasive than a regular facelift, and therefore involves less risk and downtime. However, the results are not as dramatic as those of a full facelift.
A full facelift is a very invasive procedure that helps people with major volume loss in the mid-face. It is good for counteracting the long-term effects of gravity and aging. Candidates typically have deep lines, loose neck skin, and muscles, as well as jowls. During a regular facelift, larger incisions are made, and facial fat, as well as muscles, are lifted and then sutured to underlying structures.
Other Facelift Procedures
Secondary facelift

A secondary facelift can treat a variety of concerns, including an overly "tight" appearance, lack of definition, scarring, or a "windblown" appearance, which can occur if the hairline is pulled up too far. The procedure can also address aesthetic issues that were not addressed in the initial procedure. Other than these issues, a secondary facelift is generally performed for the same reasons as a primary facelift.

Post-bariatric facelift

A number of changes may occur after extreme weight loss, including changes to the face and neck. The face often becomes slack, the buccal fat pads in the cheeks descend, jowls may form, the jawline may become less defined and the neck may appear saggy and loose.

Luckily, a facelift with a neck lift can address these issues. During this combination procedure, Dr. Rizk removes excess skin and the remaining skin and musculature are made tighter. Patients who want to have a post-bariatric facelift, neck lift, or body contouring procedure should wait for about a year following major weight loss.

Deep plane facelift

This facelift is ideal for people who struggle with significant sagging and loose skin. Dr. Rizk's unique technique focuses on the deeper facial structures and lifts the skin, tissue, fat and muscles together as a unit.

Short scar facelift

The short scar approach provides a shorter, more appealing, and well-hidden scar, essentially no hair abnormalities and potentially shorter operative time. Perhaps the most alluring advantage for patients who undergo the short scar facelift is the freedom it allows women to style and wear their hair up without altering their hairline position and men to sport short haircuts without worrying about hairline scarring.
Who Is A Candidate?
A great candidate for surgery may meet the following criteria:
Must be a non-smoker.
Should have realistic expectations
The choice to have a facelift done should be the patient's personal choice and not that of someone else's
What Are The Risks?
No surgery is without risks and potential side effects. Thus, Dr. Rizk ensures that his patients know of the risks associated with surgery, these may include:
Infection
Adverse reaction to anesthesia
Poor wound healing
Persistent pain
Excessive bleeding
By working with an experienced, board-certified facial plastic surgeon and board-certified anesthesiologist, it significantly reduces the risks of complications.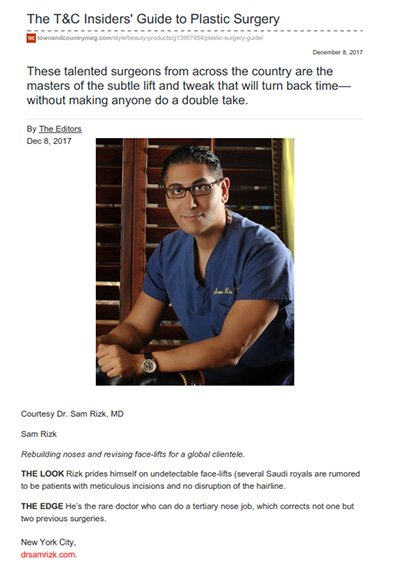 Dr. Rizk featured in Town & Country Magazine as one of the masters of the subtle lift and tweak that will turn back time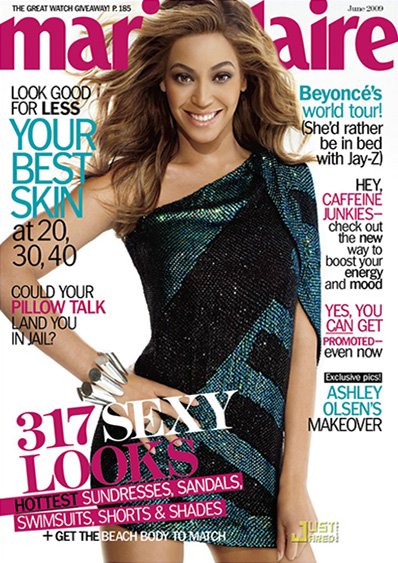 Marie Claire - Dr. Rizk featured in the article "Five Surprising Factors That Speed Up Aging"
How To Prepare For Facelift Surgery
Following your surgeon's treatment plan can help to ensure the overall success with surgery. The list of instructions may include things like:
Discontinuing all aspirin-containing medication 2 weeks prior.
If you smoke, stop as soon as possible. Smoking interferes with healing and can make recovery from anesthesia more difficult.
Start taking medication for your facelift before the surgery.
Avoid drinking alcohol and wine 3 weeks before and 3 weeks after surgery.
Avoid drinking herbal teas and herbal supplements 1 week prior to surgery.
Stop Hormone Replacement Therapy 2 weeks before and 2 weeks after surgery.
Avoid caffeine drinks such as coffee and energy drinks 48 hours prior to surgery.
Do not eat or drink after midnight the night before your surgery.
On the morning of surgery, wake up early and wash your hair, neck, and face with the HIBICLENS soap prescribed to you.
Apply Bactroban Ointment inside the nose with Q-Tip 2x a day for 3 days before surgery and continue for 2 weeks after your surgery.
Arrive on time; this helps avoid any delays.
Arrange for someone to take you home after your surgery.
Do not wear contact lenses on the day of surgery.
Dr. Rizk has many out-of-town patients who travel to New York City to see him, and for them, he has very specific instructions.
Dr. Rizk's Facelift Technique
No two facelifts are the same; Dr. Rizk always tailors his facelift techniques to the unique needs of each patient. However, regardless of the facelift technique used, the goal is the same: to encourage a rapid recovery, with results that are lasting and appear natural. Dr. Rizk describes his approach to a facelift as a "face edit." Rather than attempting to change the face, he "edits" it to achieve a more youthful version.
Dr. Rizk's full facelift technique is distinguished by the fact that they address deeper tissue by going beneath the muscle and then sliding it back to its former position. By going further beneath the muscle, this method results in less swelling and bruising. It also leads to better scar healing, because there is less tension placed on the outer layers of skin. Once the deeper tissue has been lifted, he trims excess skin before placing sutures.
For the best facelift in New York, patients typically schedule a consultation with Dr. Rizk because they are experiencing severe drooping that less-invasive treatments cannot address. Facelifts by Dr. Rizk achieves a soft, natural look that provides definition to the neck and jawline while avoiding an overly tight look.
What To Expect After Facelift Surgery
You will experience some discomfort after your surgery and your surgeon's after-care instructions may include the following:
Sleep on 2 pillows for a week.
Apply ice compresses gently over your face.
You will have a dressing around your face. Please keep this dressing dry for 24 hrs.
You may shower 2 days after your surgery. Wash your hair with baby shampoo.
You can clean the inside of your ears and facial wounds with hydrogen peroxide soaked Q-tips, and then apply Bactroban ointment with a Q-tip 2 times a day.
Avoid straining or bending for 2 weeks.
Check with your surgeon before resuming strenuous physical activity. You should not be driving if you are still taking pain medicine.
Eyeglasses can be worn when your dressing is removed, and contact lenses can be inserted only if your eyes don't feel dry.
Try to avoid sun exposure as much as you can.
No sexual activities 3 weeks after surgery.
Also, refer to your medication schedule sheet for instructions that will be unique to you.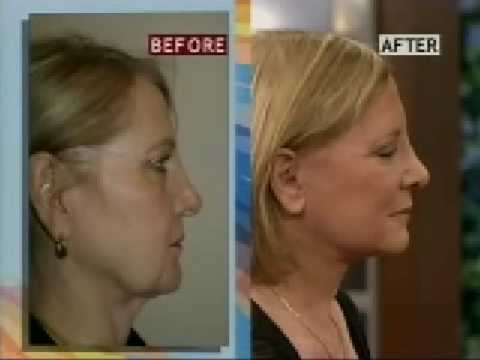 Fox 5 Features Dr. Rizk's Lower Facelift and Necklift Patient
Recovery Requires Patience
Your surgeon will provide you with a list of recovery instructions, which may include a medication schedule to ensure your comfort and safety during your healing. It is common for patients to experience the following post-surgery while in recovery.
You may experience bruising and swelling, which is normal. To minimize it, use ice packs.
Your lips may turn dry from breathing through the mouth. To treat dry lips, you can use Vaseline, Aquaphor, or ChapStick.
Occasionally, you may have a fever up to 101.5 in the first 48 hours, which is normal.
During the first 24 hours after, nausea or vomiting can occur. Please call your surgeon if you are experiencing severe nausea, and vomiting and cannot keep any liquids down.
Numbness in the face and ear is normal up to a year after surgery.
An itchy feeling is normal and is a sign of healing in the face.
The pinkish color of incisions fades with time, using sunblock helps the incisions fade faster.
You can resume social activities and return to work only if the level of physical activity and public contact is minimal. This is a precaution to prevent additional swelling and bruising from developing.
On average, our patients continue social activities and go back to work in 2 weeks. However, this varies depending on each of our patients. It is important to be patient with yourself during your recovery.
Radiant Results
Once you have healed from the rhytidectomy you can expect to see the results that you desired, and your satisfaction will have you feeling radiant. Dr. Rizk's facelift surgery results are long-lasting. His patients are consistently amazed at their natural-looking results.
The Best Facelift and Mini Facelift in NYC
Dr. Sam Rizk has extensive experience performing various facelift surgeries. He evaluates each patient taking into consideration factors unique to the individual to ensure a most naturally radiant result. Contact his Manhattan Facial Plastic Surgery office in NYC to book your facelift consultation with him.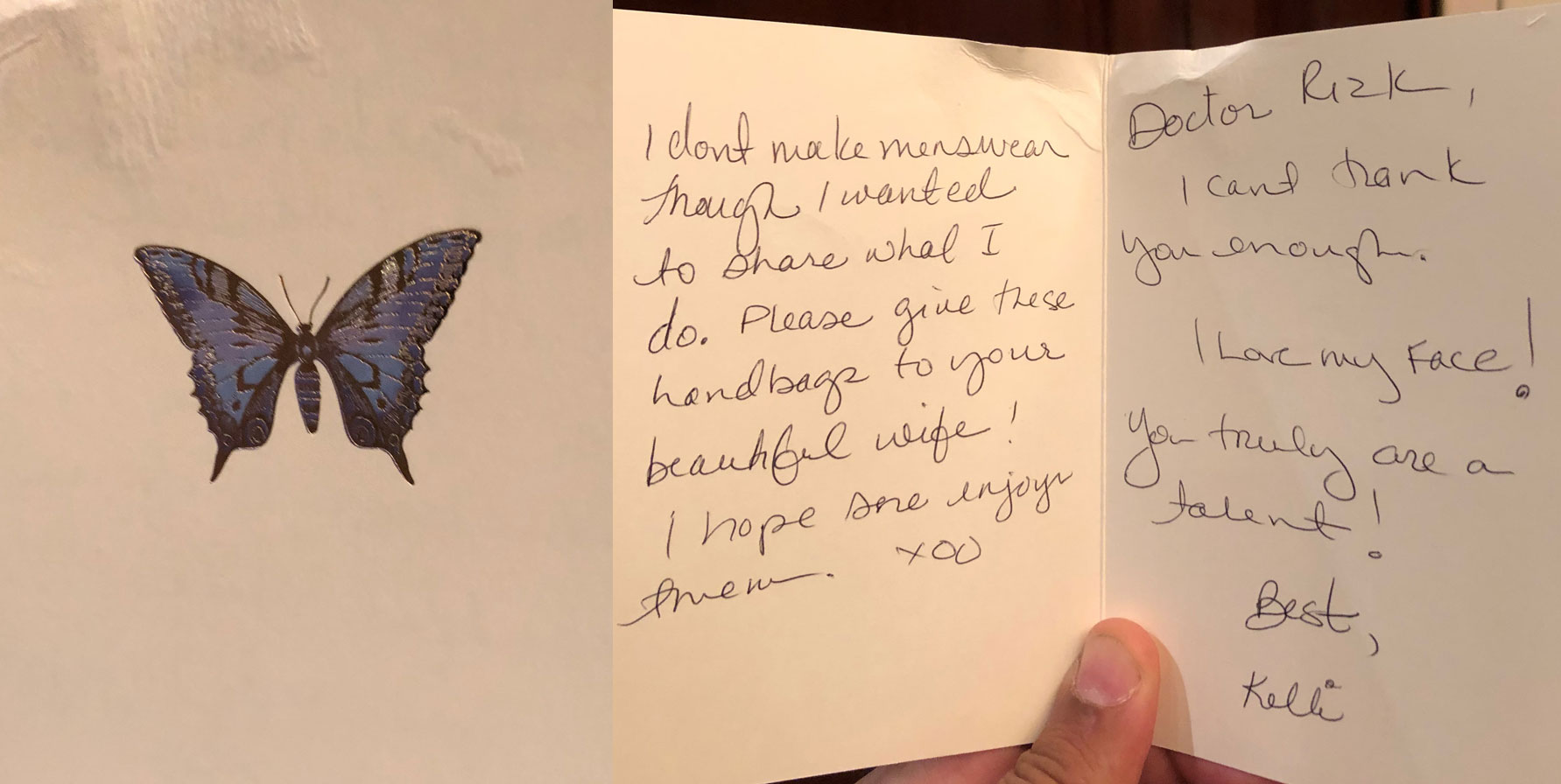 This patient got married 3 weeks after her face and neck lift with Dr. Rizk
Frequently Asked Questions
How does a facelift address the facial aging process?
During the surgical procedure, your surgeon can lift soft tissues and remove excess skin in the face, neck, and jowl area to address the sagging appearance and smooth out areas affected by wrinkles and fine lines. In the hands of an experienced facial plastic surgeon, the results are often natural-looking and youthful in appearance.
Can a facelift be performed with a neck lift?
Yes, a facelift can be combined with a neck lift, brow lift, and eyelid surgery to further enhance your appearance.
Why does Dr. Rizk use tissue glue for facelift surgery?
Fibrin sealant, or tissue glue, significantly minimizes post-operative bruising, edema, pain, and the risk of hematoma or seroma and apparently also eliminates the need for routine drains in rhytidectomy.
Why choose Dr. Rizk for your facelift surgery?
Dr. Sam Rizk is an internationally recognized, double board-certified plastic surgeon who specializes in facial plastic and reconstructive surgery. He is often called upon to share his advanced techniques, experience, and opinion as a leader in the field of plastic surgery of the face, neck, eyelids, and nose.
Can smoking and drinking affect results after a facelift?
Drinking is unlikely to have a great effect on your facelift results, but should be avoided for a short period of time after your surgery. Smoking is another matter entirely – it should be avoided altogether, particularly before and after your facelift surgery. Smoking can have a dramatic effect on healing, and therefore may affect your results.
References
1 New York Magazine. Available: https://nymag.com/. Accessed January 26, 2021.
2 Rod Rohrich, MD, FACS. Facial rejuvenation treatments that are right for you. Available: https://www.plasticsurgery.org/news/blog/facial-rejuvenation-treatments-that-are-right-for-you. Accessed January 26, 2021.
3 American Society of Plastic Surgeons. Facelift. Available: https://www.plasticsurgery.org/cosmetic-procedures/facelift. Accessed January 26, 2021.
4 American Society of Plastic Surgeons. Facelift Risks and Safety. Available: https://www.plasticsurgery.org/cosmetic-procedures/facelift/safety. Accessed January 26, 2021.
5 American Society of Plastic Surgeons. Facelift procedure steps. Available: https://www.plasticsurgery.org/cosmetic-procedures/facelift/procedure. Accessed January 26, 2021.
6 Dong Man Park. Total Facelift: Forehead Lift, Midface Lift, and Neck Lift. Available: https://www.ncbi.nlm.nih.gov/pmc/articles/PMC4366691/. Accessed January 26, 2021.
7 Richard Zoumalan, Samieh S Rizk. Hematoma rates in drainless deep-plane face-lift surgery with and without the use of fibrin glue. Available: https://pubmed.ncbi.nlm.nih.gov/18347237//. Accessed January 26, 2021.
8 Sam Rizk, MD: Blending Art and Science. Available: https://www.medestheticsmag.com/business/article/21146126/sam-rizk-md-blending-art-and-science. Accessed January 26, 2021.
9 James Newman. Safety and Efficacy of Midface-lifts With an Absorbable Soft Tissue Suspension Device. Available: https://www.liebertpub.com/full/doi/10.1001/archfaci.8.4.245. Accessed January 26, 2021.
10 Maya Vedamurthy, Amar Vedamurthy, and KC Nischal. Dermal Fillers: Do's and Dont's. Available: https://www.ncbi.nlm.nih.gov/pmc/articles/PMC2890128/. Accessed January 26, 2021.
11 Alan Matarasso, Samieh S Rizk, Jeremy Markowitz. Short scar face-lift with the use of fibrin sealant. Available: https://pubmed.ncbi.nlm.nih.gov/16039429/. Accessed January 26, 2021.

RESOURCES RELATED TO FACELIFT SURGERY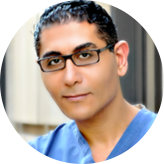 By Dr. Sam S. Rizk, M.D., FACS.
Dr. Rizk is a double board-certified facial plastic surgeon who specializes in rhinoplasty surgery and a recognized expert on the latest advances in facial plastic surgery techniques. He performs a range of facial plastic surgeries at his New York practice.
Date Last Modified: 01/20/2020