Facelift and Mini-Facelift Surgery in NYC
A facelift is a surgical art form used to correct age-related imperfections of the jawline, neck, lower face, and cheeks. Though a facelift is the general surgical term dedicated to restoring a youthful and firmer appearance in these areas, Dr. Rizk specializes in many types of facelifts dedicated to improving the way patients look and feel, while taking into account various factors like recovery time and each patient's specific circumstances. Dr. Rizk has been selected as one of New York's best plastic surgeons by Castle Connolly and New York Magazine1 thanks to his expertise in facial rejuvenation procedures2.
Dr. Rizk is a highly experienced, double board-certified plastic surgeon regarded as one of the top facelift specialists in New York. Dr. Rizk views his facelift procedure as the most delicate art form of any plastic surgery procedure. He is committed to providing the most positive plastic surgery experience through his latest innovations, techniques and procedure customizations that offer New York facelift patients long-lasting results and rapid recovery times.
To learn more about the many benefits of facelift surgery, please contact our New York office and book a consultation with Dr. Rizk's team today.
Trendy Facelifts: Do They Offer Real Results?
Have you seen advertising for branded facelifts, like the Lifestyle Lift®, SmartLift®, Quick Lift®, and many others? While it is tempting to believe the hype and promised results, the low-cost facelift alternatives simply do not pay off. These short-lived lifts rely on fillers which are not adequate for lifting the neck or jowl tissues and lead to unnatural results. These trendy facelifts are normally rated on reputable sites like RealSelf with just 38% satisfaction rates.
True facelift surgery has no standardized method. Dr. Rizk performs facelifts differently, based on the unique anatomical variations and realistic goals of his patients, allowing for the best possible results from a facelift.
What Makes A Better Facelift?
Dr. Rizk's facelift looks natural, lasts over 10 years and patients may be socially presentable in a week. He artistically reshapes jowls, improves nasolabial folds, and tightens the loose face and neck skin with the following techniques:
Deep lift in a natural vector of elevation (vertical for the face and horizontal for the neck) results in less bruising. Most bruising occurs due to trauma in superficial blood vessels under the skin.
Reestablishes a youthful look by repositioning drooping tissue to its original form.
Repositions cheek fat pad right under the cheekbone to eliminate hollows under the cheekbones.
Smaller incisions result in undetectable scars as well as the preservation of the hairline.
Is a Facelift the Right Option for You?
There are countless facelift techniques3that differ by length of incision and degree of lift. Potential results will change depending on the surgeon and the technique chosen.
Dr. Rizk places his highest priority on the following goals:
Achieving a firmer, angular neck, void of loose fat or excess skin
Designing a smooth, contoured jawline
Restoring the fullness of youthful cheeks
Beautiful changes without the "operated" look
Before the procedure, Dr. Rizk examines his patients in order to assess whether facelift alone is the best option or if this procedure should be combined with another treatment to get the desired results.
Potential Risks and Temporary Side-Effects of Facelifts
Before undergoing a facelift, it is important to understand the risks. As with any surgical procedure, there are risks4 associated with facelift surgery.
A facelift is accompanied by anesthesia risks, bleeding, infection, the potential for poor healing, temporary or permanent hair loss at the incision sites and possible changes in skin sensation, among other factors. This is why it is important to choose a board-certified and experienced facial plastic surgeon.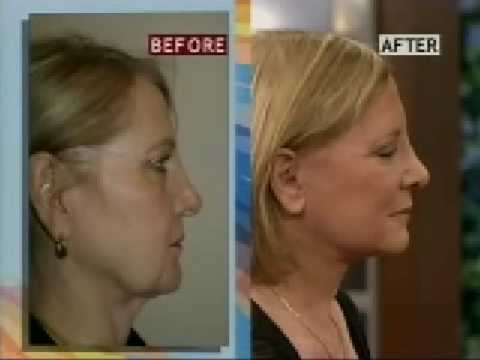 Fox 5 Features Dr. Rizk's Lower Facelift and Necklift Patient
Manhattan Plastic Surgery: How Facelift Surgery is Performed
Anesthesia
Either twilight (sedation) anesthesia or general anesthesia5 is safely administered by a board-certified anesthesiologist, with many years of training. The anesthesiologist will speak to the patient before surgery, discuss all the options and make recommendations accordingly. The facelift procedure takes between 3.5 and 4 hours, and patients are typically more comfortable if they are asleep during this time.
Sometimes, local anesthesia is an option, in combination with sedatives to help make you drowsy. In this instance, you are awake and numb but may experience some sensations or slight discomfort.
Please ask Dr. Rizk what the major differences are between local and general anesthesia.
What Steps are Performed During a Facelift?
NYC expert facial plastic surgeon Dr. Rizk precisely crafts incisions around the ear and sideburns to ensure their discrete nature and prevent hair loss. After the incisions are made, Dr. Rizk proceeds to carefully complete the following steps:
Careful separation of skin, subcutaneous tissue and underlying muscle of the neck and face are performed. Fat is either repositioned or removed, then Dr. Rizk tightens underlying muscles. He skillfully lifts the SMAS-deep tissue of the cheek, to implement youthful cheek volume.
After repositioning and tightening the deep tissues, loose, excess skin is carefully removed.
Finally, Dr. Rizk skillfully inserts stitches to preserve the new form and create rapid results while healing.
What is the Best Age to Get a Facelift?
Typically, patients in their early forties may be candidates for a lower facelift alone, while partial facelifts may be ideal for patients in their later forties. Patients in their fifties or sixties usually require a full facelift. The age range for facelifts is usually from the forties to the seventies with some exceptions, such as younger patients with weak chin structure and increased fat deposition under the chin.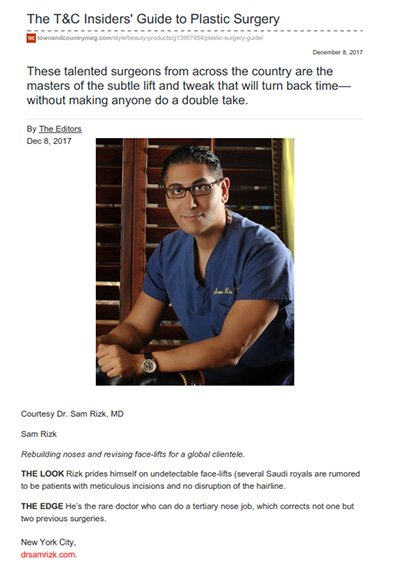 Dr. Rizk featured in Town & Country Magazine as one of the masters of the subtle lift and tweak that will turn back time
Mini Facelift in NYC
Many patients in New York who would like a rejuvenated lower face and upper neck, decide to have a mini facelift, also known as an S-lift or Weekend Lift. This treatment corrects the earliest signs of aging and is less invasive than a traditional full facelift. Many people who get a mini facelift are attracted to its short recovery time, allowing them to return to their usual activities much sooner than a full facelift.
Am I a Candidate For a Mid-Facelift?
Patients who undergo any type of facelift are typically concerned about sagging, loose skin along the lower face or upper neck. This may appear as jowls along the jawline, sagging under the chin, and skin that hangs around the neck. As we age and collagen production slows, our skin loses volume and elasticity, resulting in these common concerns.
Candidates for the mid-facelift procedure should not have loose skin on the neck and not overuse fillers in the nasolabial folds and jowls. A mid-facelift procedure is great for patients between the ages of 30 and 60 who seek rejuvenation and natural results.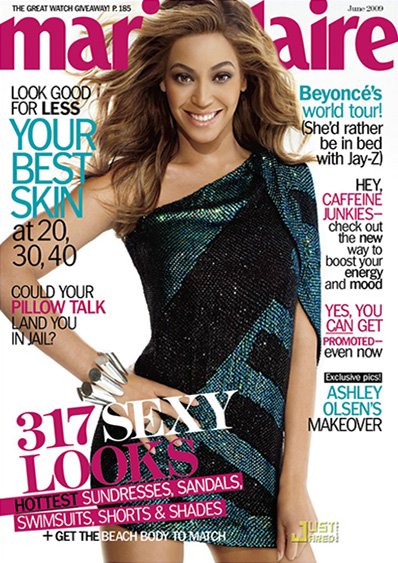 Marie Claire - Dr. Rizk featured in the article "Five Surprising Factors That Speed Up Aging"
The Difference Between a Full, Mid and Mini Facelift
Full, mid, and mini facelifts represent different surgical techniques. When determining which technique is best suited for an individual, Dr. Rizk will consider the amount of sagging skin6, the region of greatest concern, and the candidate's age and medical history, including previous cosmetic surgeries. Following are the main differences between these procedures:
Full facelift: Also referred to as a traditional facelift, a full facelift is the most comprehensive way to reverse the effects of aging. The incisions will begin at the temples, run along the hairline and around the front of the ear, and end behind the earlobes. A second incision beneath the chin may be made to address laxity in the neck area. A full facelift is most often performed on patients in their 50s and 60s.
Mid-facelift: A mid-facelift is a refinement to the traditional facelift and is used to create a more balanced appearance between the upper face and lower face. The incisions are the same as those used in a traditional facelift, but an added step is taken to address the mid-portion of the face (beneath the lower eyelids and cheek area). By cutting more deeply into the muscle tissue, the surgeon can lift the muscles around the cheek and nose. The result is a more natural appearance. Although it is gaining in popularity, this procedure remains a technically complex surgery, requiring a great deal of expertise.
Mini facelift: The most widely practiced facelift technique, the mini facelift requires only small incisions around the ears. The technique is popular among patients wishing to improve primarily the lower third of the face. In addition, a mini facelift may be an option for those who have had a facelift in the past and want a maintenance procedure to revitalize the face.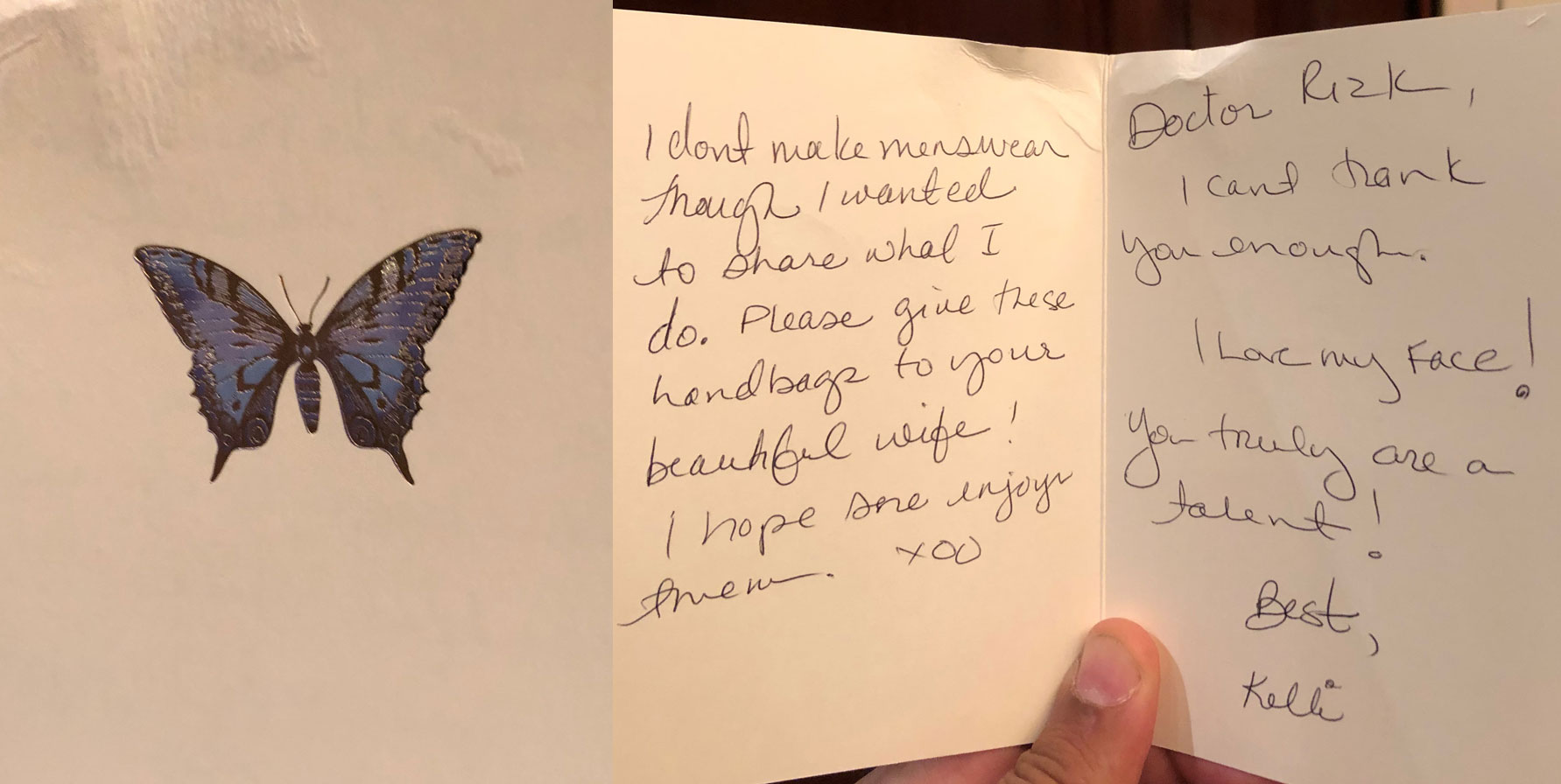 This patient got married 3 weeks after her face and neck lift with Dr. Rizk
What to Expect After Facelift Surgery?
Relaxation and support are two vital components of healthy recovery after facelift surgery. You should have a friend or family member help you for the first few days after your procedure. The surgical dressing is removed the day after surgery. Recovery typically takes about 10 days, and you will be ready to return to work in about 2 weeks.
Because of Dr. Rizk's specialized precautions7 such as opting for tissue glue as opposed to drains, bruising and pain are greatly reduced and your recovery time is faster. Herbal medications such as arnica montana and bromelain can help offset any pain. Dr. Rizk advises against using aspirin and other NSAIDs 2 weeks following surgery to minimize bleeding.
Top Rated NYC Facelift Plastic Surgeon
Double board-certified facial plastic surgeon, Dr. Rizk, offers his New York patients a natural, youthful appearance by addressing the volume and gravity loss of the midface. To combat the signs of aging, he uses modified deep plane surgery which develops more definition over the jawline. His techniques employ small incisions, easily concealed by the hairline. Before you decide on getting a facelift, consult with Dr. Rizk to see which option is right for you. Contact our office in Manhattan today for more information about facelift surgery.
Frequently Asked Questions Regarding Facelift Surgery
What are some methods to promote scar healing and speedy recovery?
To ensure the fastest recovery, you should follow your surgeon's directions carefully. Here are some tips to help accelerate healing:
To promote increased blood circulation and the healing of your skin, sleep in an elevated position
Do not take hot showers for the first few days; use warm water instead. Avoid washing your hair for 2-3 days so that the incision sites can heal
Engage in moderate activity, such as walking, to encourage your body to heal. However, avoid strenuous activity, such as a demanding workout at the gym
Eat well and do not smoke
Drink plenty of water
What is unique about Dr. Rizk's facelift technique?
Dr. Rizk's graded customized approach and advanced technique to facelift surgery mean that a younger patient may only require a mini facelift, while an older patient with jowl formation in the lower face may be a candidate for a partial lower facelift. He assesses a patient's anatomical structure and tailors a pre-surgical design based on individual needs and concerns. Dr. Rizk's signature lift is the modified deep plane rhytidectomy which addresses the midface, lower face, and neck.
The SMAS facelift:
The superficial musculoaponeurotic system (SMAS) refers to the underlying muscle and tissue found in the face, which can be manipulated to create a more youthful, taut look. During an SMAS facelift, the skin is separated, the muscle layer tightened and the skin re-draped. The SMAS facelift is considered the 'standard' facelift and addresses the sagging jowls and portions of the neck area. To further improve the jawline definition, fat deposits beneath the chin may also be suctioned out during the procedure.
The deep-plane technique:
This is a modification of the standard facelift, focusing on the deeper facial structure. Unlike the SMAS facelift, which separates the skin and muscle tissue, the deep-plane facelift lifts skin, facial tissues, fat, and muscle as a continuous unit. Both techniques can create more definition around the jawline.
A short scar facelift:
Also referred to as an S-lift and mini facelift, the short scar facelift is a technique that can address mild laxity along the jawline and neck. Often an option for younger individuals (those in their late 30s-40s), a short scar facelift is effective in addressing early to moderate changes in the skin. Benefits of a short scar facelift include limited incision and scarring, reduced surgical time, and a shorter recovery period.
How long do facelift results last?
A facelift performed by Manhattan plastic surgeon Dr. Rizk typically lasts 10 years. After that period, you may still be pleased with your appearance but should follow-up with Dr. Rizk for recommendations.
How much does a facelift cost?
The final cost of a facelift depends on a wide range of factors. Anesthesia, type of facelift, the extent of your procedure and surgical time all play a part in the overall cost. To ask about price ranges, please call our office.
Why do Dr. Rizk's facelift results last longer?
Dr. Rizk was one of the first surgeons to use endotines9 (absorbable stitches) in the deep plane so they are concealed better. Because of their multiple securing areas, they provide a longer-lasting lift and they secure tissue better by using a more natural method. Dr. Rizk's latest innovations, use of high definition 3-D telescopes and surgical precision ensure longer-lasting results for his patients.
What's the difference between male and female facelift surgery?
Since male facial skin is thicker and contains greater blood supply, Dr. Rizk employs the midline muscle tuck through a small chin incision, in addition to the sideways (lateral) pull of the platysma muscle in the neck. Many male patients are more concerned about their necks than their faces and prefer this technique. Female patients affected by significant fat beneath the chin, or neck cords, also benefit from the midline muscle tuck and lateral pull behind the ears.
How does a facelift address the aging face?
Gravity, sun exposure, genetic factors, smoking, pollution, and life stresses all negatively impact the face. These factors may deepen nasolabial folds and cause sagging around the jowls, and a double chin. Loosening of the neck muscles (named platysma) contributes to the appearance of hanging cords (particularly visible in thin patients). It is important to note that dermal fillers do not fully address these issues10, and a facelift helps address the muscle layer, fat and skin in order to look natural and achieve longevity.
Can a facelift be performed with a neck lift?
Yes. Neck lift surgery, also called a platysmaplasty, can be done in conjunction with a facelift and other cosmetic surgeries. In fact, it is quite common to combine the procedures. The primary incisions used to perform a neck lift can be the same as those used to perform a traditional facelift. Neck lift surgery can also be done with a limited incision facelift. A second incision under the chin is usually required so that fat can be removed via liposuction and the muscle can be tightened.
Why does Dr. Rizk use tissue glue for facelift surgery?
Dr. Rizk uses intuitive tissue glue as opposed to drains because they dissolve within a week's time and contribute to a faster recovery11 following facelift surgery. Their technology seals small blood vessels to prevent bruising and oozing. Drains, an outdated method, lead to increased infection rates, malfunction and additional scarring and pain upon removal. Dr. Rizk has instructed other surgeons internationally on the use of tissue glues.
Which procedures can be combined with facelift surgery?
Some of the procedures that can be combined with a facelift include:
Why Choose Dr. Rizk For Your Facelift Surgery?
Dr. Rizk leverages decades of experience, a background in artistry and his meticulous surgical techniques to provide facelift surgeries customized to each patient. His unique eye and understanding of the anatomical structure allow him to address the "aesthetic units" with extreme precision, rapid results and beautiful social presentation. Dr. Rizk believes that his multi-plane technique, namely the SMAS lift, produces optimal facelift results without an overdone appearance.
Dr. Rizk has been featured as a facelift expert in national and international media. Please contact Dr. Rizk today if you are interested in having facelift surgery.
References
1 New York Magazine. Available: https://nymag.com/. Accessed January 26, 2021.
2 Rod Rohrich, MD, FACS. Facial rejuvenation treatments that are right for you. Available: https://www.plasticsurgery.org/news/blog/facial-rejuvenation-treatments-that-are-right-for-you. Accessed January 26, 2021.
3 American Society of Plastic Surgeons. Facelift. Available: https://www.plasticsurgery.org/cosmetic-procedures/facelift. Accessed January 26, 2021.
4 American Society of Plastic Surgeons. Facelift Risks and Safety. Available: https://www.plasticsurgery.org/cosmetic-procedures/facelift/safety. Accessed January 26, 2021.
5 American Society of Plastic Surgeons. Facelift procedure steps. Available: https://www.plasticsurgery.org/cosmetic-procedures/facelift/procedure. Accessed January 26, 2021.
6 Dong Man Park. Total Facelift: Forehead Lift, Midface Lift, and Neck Lift. Available: https://www.ncbi.nlm.nih.gov/pmc/articles/PMC4366691/. Accessed January 26, 2021.
7 Richard Zoumalan, Samieh S Rizk. Hematoma rates in drainless deep-plane face-lift surgery with and without the use of fibrin glue. Available: https://pubmed.ncbi.nlm.nih.gov/18347237//. Accessed January 26, 2021.
8 Sam Rizk, MD: Blending Art and Science. Available: https://www.medestheticsmag.com/business/article/21146126/sam-rizk-md-blending-art-and-science. Accessed January 26, 2021.
9 James Newman. Safety and Efficacy of Midface-lifts With an Absorbable Soft Tissue Suspension Device. Available: https://www.liebertpub.com/full/doi/10.1001/archfaci.8.4.245. Accessed January 26, 2021.
10 Maya Vedamurthy, Amar Vedamurthy, and KC Nischal. Dermal Fillers: Do's and Dont's. Available: https://www.ncbi.nlm.nih.gov/pmc/articles/PMC2890128/. Accessed January 26, 2021.
11 Alan Matarasso, Samieh S Rizk, Jeremy Markowitz. Short scar face-lift with the use of fibrin sealant. Available: https://pubmed.ncbi.nlm.nih.gov/16039429/. Accessed January 26, 2021.

RESOURCES RELATED TO FACELIFT SURGERY
10 Tips to Find the Best Facelift Surgeon
How Does Dr. Rizk Tighten Loose Skin On The Face And Neck After Extreme Weight Loss?
The Incidence of Hematoma in Face-lift Surgery
What Are The Benefits Of Surgical Facelift Versus Non-Surgical Facelift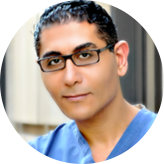 By Dr. Sam S. Rizk, M.D., FACS.
Dr. Rizk is a double board-certified facial plastic surgeon who specializes in rhinoplasty surgery and a recognized expert on the latest advances in facial plastic surgery techniques. He performs a range of facial plastic surgeries at his New York practice.
Date Last Modified: 01/20/2020