African American Rhinoplasty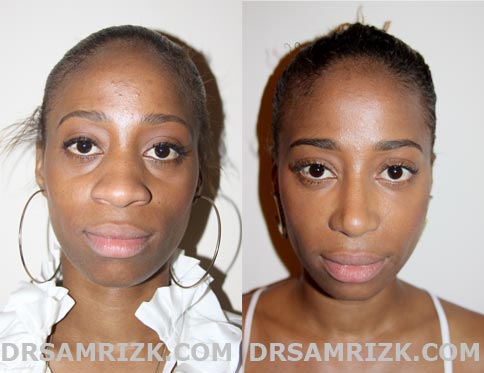 *Results may vary.
View More Photos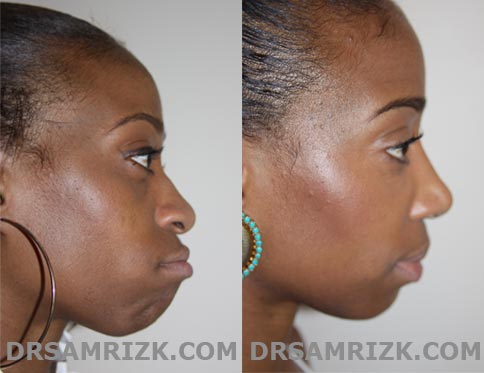 *Results may vary.
View More Photos
Rhinoplasty operations are as much a display of artistic skill as they are of technical practice. The amount of care and understanding that goes into it is paramount to whether or not the resulting nose is compatible with the face. It is not surprising that most plastic surgeons who perform rhinoplasties work almost exclusively with the Caucasian population, as it is easy to become specialized in a particular type of surgery. Thus, doctors who are able to understand the intricacies of ethnic identity and able to operate on individuals of varying races are highly valued in the medical field. Our doctor is one such surgeon who is highly skilled at performing rhinoplasties on many different ethnic groups. He is especially experienced and skilled in African American Rhinoplasty. The issues that usually affect African American noses are unique to their ethnic group, and our doctor knows how to make the subtle changes that will naturally boost appearances without erasing the ethnic identity of the individual. Acclaimed for his ability to craft extremely natural, harmonious noses, our surgeon's work is praised across the Northeast, from Pennsylvania to New Jersey and into the New England capital of Boston.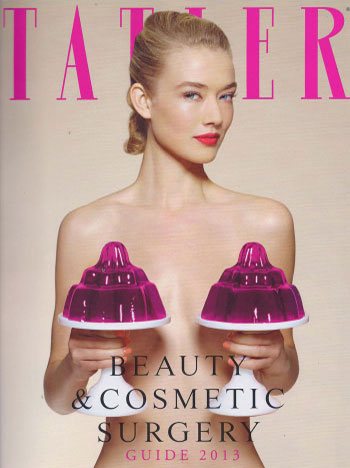 Tatler Magazine - Top Rhinoplasty Surgeon in NYC/New York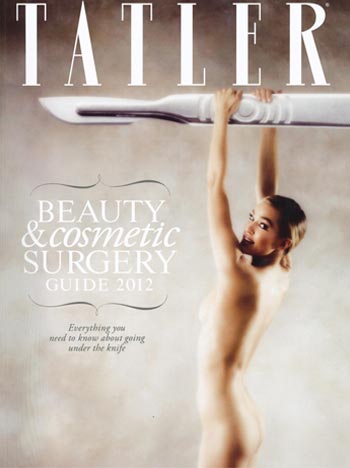 Vogue - Endoscopic Muscle Facelift/Necklift and Fraxel-Co2 Laser
Rhinoplasty is performed using an open or closed approach, which refers to where the incisions will be made to gain access to the underlying nasal structure. In a closed rhinoplasty, the incisions will be made only within the nasal cavity, completely hidden from view. In an open rhinoplasty, a tiny incision will be made at the base of the nose, allowing the doctor full access to the underlying structure. Our doctor will determine which approach is most appropriate for you based upon your unique nasal structure and the revisions required. The extreme skill and experience of our surgeon helps minimizes the likelihood of any scaring with an open rhinoplasty. Thanks to his utilization of advanced 3D high definition imaging, our doctor is normally able to provide very rapid recovery times to his patients. In addition, all incisions will be sutured with dissolvable materials to aid faster and more convenient healing. He is committed to providing the most accurate results and shortest healing times possible.
African Americans often present with a large nasal base and poor tip definition, resulting in a flatter and larger nasal appearance. Our doctor can reduce the length of the horizontal component of the nose by removing small areas of tissue from the base of the nostrils. This will reduce the appearance of the nostrils, reestablish symmetry and narrow the appearance of the nasal base. For increased tip projection, our surgeon typically uses a custom-made strut, which he will graft into thenose. This is usually more effective in thicker-skinned individuals, as the likelihood of the graft showing through the skin surface is very low. The dorsum, or slope of the nose, can be narrowed by gently sanding the surface with a hand-held instrument. The same technique can also be used to remove unsightly bumps and protrusions. If particular areas are more depressed than others, our doctor may choose to use a dermal filler to boost the appearance.
All rhinoplasty procedures are performed under full anesthesia. If you have any known reactions to anesthesia or are on any medication, be sure to let our doctor know during your consultation. While rhinoplasty operations are generally safe, adverse reactions to anesthesia are extremely serious and can be a problem for certain patients. If you are out of state, our doctor is more than happy to work with you, and has established an effective and easy system for working with remote patients. Call his office in NY to discuss a plan of action and he will ensure that your trip from PA or CA will be as painless as a twenty minute one from NJ.
Click Here For More Information
Before
After
Patient is a 25 yo patient interested in creating a bridge to nose and more tip definition and reducing nostrils and also lifting the hanging columella. Patient underwent rhinoplasty and a customized medpor implant in nose which is sculpted during the rhinoplasty. Patient also underwent nostril reduction from incisions inside nostrils,rather than from external part near cheek. Patient is shown one year after rhinoplasty. This is considered an ethnic rhinoplasty procedure as patient has thick tip skin and weak tip cartilages as well as a flat bridge.
*Results may vary.
Before
After
Female patient from London who came specifically to New York seeking Dr. Rizk's signature 3-Dimensional High Definition Rhinoplasty technique. She had a Rhinoplasty with nostril reduction and is shown here 1 month post-operatively.
*Results may vary.
Before
After
27 year old actress who had a rhinoplasty as well as nostril reduction. Postoperative pictures shown are 1 year post-surgery.
*Results may vary.
Before
After
26 yr old female of African-American/Caribbean Descent underwent Rhinoplasty with multiple sculpted cartilage grafts and medpor implant and alar base reduction. Base view shows hidden scars, patient is 6 weeks post surgery and is still swollen. Final result takes one year.
*Results may vary.
Before
After
Patient is a 24 yo african american female who underwent an open rhinoplasty with alar base reduction. Patient is shown 6 months after her rhinoplasty. This patient had a bump (rather than being flat on the bridge like most african american noses) and a bulbous tip. Her tip cartilages were weak and soft and she had thick skin. Dr. Rizk used her own cartilage obtained from the nasal septum to graft her tip and make her nose more refined, as well as removing her bump. Her nostrils were reduced conservatively.
*Results may vary.
Before
After
18 yo African American patient who underwent rhinoplasty with medpor implant and nostril reduction. Patient is shown 6 months post-surgery and although there is still some tip swelling, the general structure of tip and dorsum is much more refined. Additionally the incisions of the nostrils are on inside of nostril rather than on outside where it joins the face.
*Results may vary.
Before
After
29 year old female who is both African American and Asian who wanted a revision rhinoplasty to improve her bridge and nostril symmetry as well as give her more tip definition. Patient had an open rhinoplasty with medpor implant custom sculpted onto her bridge as well as ear (auricular) cartilage graft into her nasal tip. Patient also had revision nostril reduction. Patient is shown 1 year after revision rhinoplasty.
*Results may vary.
Before
After
50 yo female who has had a congenital nose deformity of the tip who has had multiple previous rhinoplasty surgeries to build her underprojected tip with cartilage but her cartilage grafts dissolved. she presented to Dr Rizk for revision rhinoplasty. Patient underwent revision rhinoplasty to increase her tip projection (distance nose tip projects forward) to make it more balanced with her lips/chin. Dr Rizk used a medpor implant as it is more permanent and since she has failed cartilage grafts in tip.
*Results may vary.