Asian Rhinoplasty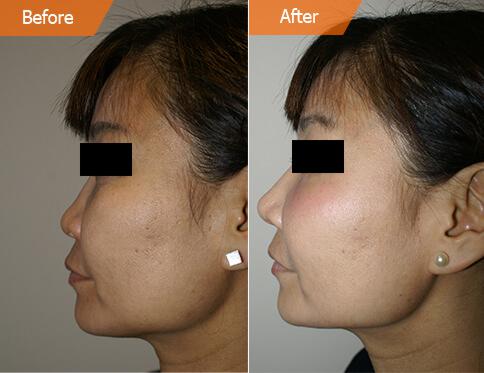 *Results may vary.
View More Photos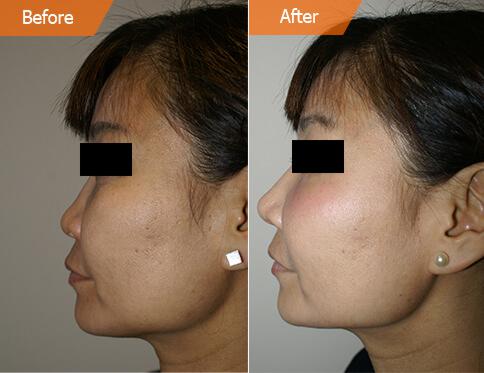 *Results may vary.
View More Photos
The Asian facial anatomy traditionally differs in size, shape, skin texture or thickness, structure and appearance from other ethnic groups. These appearances might be slight to the untrained eye, however these variances are extremely important when it comes to rhinoplasty or nose surgery for Asian patients.
Sam Rizk, MD, FACS, a Manhattan double board certified facial plastic surgeon, typically performs Asian rhinoplasty in a conservative fashion, making subtle changes to the nose. He works to preserve some of the nose's Asian characteristics and to make sure that the new nose suits the rest of the patient's face. Each patient who has rhinoplasty with Dr. Rizk receives a functioning, natural looking, attractive nose.
Asian rhinoplasty is considerably different because Asian noses have different attributes than Caucasian noses. With Asian noses, traditionally, procedures focus on augmentation as apposed to reduction. Traditionally, Asian noses have flat bridges, sometimes with less definition and wider nostrils. They may also have a minimal tip. Most Asian patients who want to redefine their noses with rhinoplasty wish to enhance their nose symmetry, while creating a more defined, stronger bridge and tip. They often want to narrow their nostrils – which can be done during surgery, too.
Dr. Rizk typically performs two types of rhinoplasty on his Asian patients: an open procedure or a closed procedure.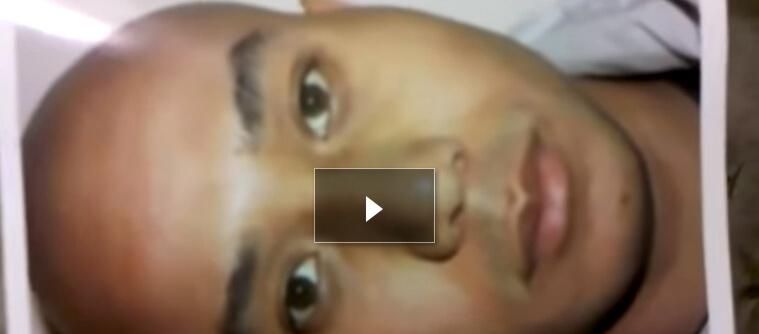 In a closed rhinoplasty, Dr. Rizk makes an incision inside the patient's nose, rather than outside, thereby leaving no visible scars. This requires a skilled surgeon. Patient outcomes improve significantly when the surgeon is adept in using 3D endoscopic technology while operating. Dr. Rizk employs 3D endoscopic technology, which he successfully pioneered years ago, with each surgical case. This empowers more precise incisions and helps minimize both swelling and bruising – producing a faster recovery cycle.
In an open rhinoplasty, the surgeon will make a small incision between the nostrils of the nose. Dr. Rizk utilizes the open approach for complex surgical cases, such as those requiring narrowing of the nostrils and width of the base of the nose.
Often, when an Asian patient asks for a more pronounced nose, Dr. Rizk will use nose implants along the nasal bridge. Since many Asian noses require lengthening, implants are very prevalent. Dr. Rizk prefers to use cartilage from the patient's nasal septum or ear. Alternatively, he suggests Medpor, a synthetic material that becomes quickly integrated with the body tissue. Dr. Rizk custom sculpts the medpor implant to fit your nose during your procedure, It is not a one size fit all implant.
The recovery time for Asian rhinoplasty is very similar to that of standard rhinoplasty – most patients will be ready to return to work with minimal scarring and swelling a week after the procedure.
When undergoing a surgical procedure, it helps to find a facial plastic surgeon who appreciates the aesthetics of Asian facial structures and who acknowledges and regards the individuality of each person, his or her values, as well as the celebrated beauty of that respective ethnicity.
Regardless of patient ethnicity, Dr. Rizk has earned a reputation for creating natural looking noses that best suit each patient's face.
To learn more about Asian rhinoplasty, you are encouraged to contact our office at 212-452-3362 or using the contact form on your left. During your consultation, you would be able to see a computer simulation of how your nose would look like after surgery and go over private albums of before and after photos that contain additional rhinoplasty cases in Asian patients.
Written by Dr. Sam Rizk