How Working Remotely Has Changed the Face of Plastic Surgery
Posted by Dr. Sam Rizk June, 06/15/2021 - 05:07 PM
The Covid-19 pandemic has resulted in many changes worldwide over the past year. Numerous people have been working remotely rather than going to the office. This new normal has impacted the field of plastic surgery, which has seen an increase in popularity recently.
Dr. Sam Rizk, a leading NYC facial plastic surgeon, believes there is some correlation between working remotely and the surge in procedures.
Increased Zoom Presence
In the past, meetings took place in-person, and co-workers would look at each other, not themselves. With the increase in virtual Zoom meetings, people are spending more time than usual looking at their own faces on screens.
Due to stress, a lack of makeup, and less working out (New York gyms have been closed for months), people are finding that they look older when they appear on a Zoom call. Others find that they are fixating on certain imperfect features that did not bother them in the past. For these reasons, patients are deciding to book consultations with their plastic surgeons about enhancements.
Staying Home During Recovery Time
After certain procedures, the affected area may become bruised, swollen, or discolored. Since employees are working from home, they are taking the opportunity to hide their faces during the recovery period. Once they return to the office they can look forward to showing off their new enhancements without having their co-workers witnessing the unflattering recovery process.
Furthermore, many states still require the use of face masks outdoors. This has been beneficial during surgical recovery because the temporary side effects are often hidden by the masks.
Therefore, people are choosing to pursue more intensive procedures such as rhinoplasty during the pandemic. These types of procedures have longer recovery times than others, so patients are seizing the chance to undergo them while they are staying at home. Otherwise, they may not have had the opportunity among all the demands of daily personal life, work, and social obligations.
To Improve Mental Health
Saying that the pandemic has been stressful to all of us is an understatement. Being stuck at home with no end in sight has been incredibly tough. However, choosing to undergo a cosmetic medical procedure has given patients something to look forward to.
It can be an empowering feeling to take steps to change things that are bothering you. Plastic surgery is self-care for many people, and it has given them the motivation required to make it through this crisis.
Financial Freedom
Covid-19 put a pause on discretionary spending for things such as travel, clothes, and makeup because people were staying home and not socializing with others. This means that consumers were able to put money aside to save up for things that they have been wanting. For countless patients, this savings fund went towards their plastic surgery procedures.
Come In Today!
Our New York plastic surgery office can help you obtain your desired look. Give us a call or contact us on our website for a consultation.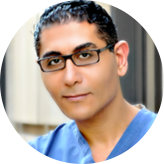 By Dr. Sam S. Rizk, M.D., FACS.
Dr. Rizk is a double board-certified facial plastic surgeon who specializes in rhinoplasty surgery and a recognized expert on the latest advances in facial plastic surgery techniques. He performs a range of facial plastic surgeries at his New York practice.