The Future of Medical Tourism
Posted by Dr. Sam Rizk May, 05/15/2021 - 06:41 PM
Throughout the Covid-19 pandemic, people have made lifestyle changes that have drastically affected many different industries. One of the industries that has been impacted is medical tourism.
As an expert facial plastic surgeon in New York Dr. Sam Rizk has an interest in the change of consumer behavior towards medical tourism and what the future holds for this industry.
Medical Tourism Explained
Medical tourism is when patients leave their country of residence to receive treatment in a different location. After the procedure, the patient may remain in the country for some time. The idea is that they might as well take advantage of the situation and have a holiday while they are there.
The primary motivations to seek treatment in another country include the following:
Lowered cost: many countries offer procedures at a reduced cost to foreigners.
More available treatments: a patient may choose to undergo a medical procedure in New York because it is not offered in the country where they live.
Improved quality: if a foreign healthcare provider is more familiar with the procedure, or their facility has made more advancements, it makes sense for a patient to travel there to receive treatment.
Outlook
As the Covid-19 vaccine roll out increases around the world, medical tourism will slowly start to return to pre-pandemic levels, but this is expected to take years. During the worst months of the pandemic in 2020, over 30 million elective medical surgeries were canceled. These canceled procedures will all eventually need to be rescheduled, in addition to the surgeries that will be booked in the meantime.
Furthermore, it will take some time for patients to regain the peace of mind required to travel internationally. Patients will want complete confidence that they are choosing top surgeons with reliable protocols in place to ensure their safety.
Safety Precautions
To prepare for the revival of medical tourism, NYC healthcare facilities will need to reassure patients who want to travel for treatment. This includes maintaining guidelines such as those currently in place at our New York office:
Daily office cleaning and disinfecting exam and surgical rooms in between patients
Reduced number of patients in the office
Daily Covid-19 screening tests for all staff and visitors
Personal protective equipment such as gloves, masks, and goggles
International patients should also book virtual or phone consultations until they feel comfortable traveling to their desired destination. During the consultation, the provider can explain how their precautions will keep the patient safe and healthy.
Reviving Tourism
Airlines, governments, and tourism companies have been doing their part to revive people's interest in traveling. For instance, many travel packages are being offered for a reduced price. Some even include add-ons such as car rentals and free hotel rooms. Patients that need to travel for medical purposes can consider these packages as bonuses of the slowly reviving medical tourism industry.
Book a Consultation
If you want to speak with Dr. Rizk about traveling to New York for a medical procedure, book a consultation here or give the office a call today!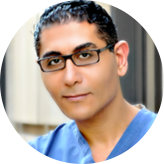 By Dr. Sam S. Rizk, M.D., FACS.
Dr. Rizk is a double board-certified facial plastic surgeon who specializes in rhinoplasty surgery and a recognized expert on the latest advances in facial plastic surgery techniques. He performs a range of facial plastic surgeries at his New York practice.