For many people, having a rhinoplasty is the culmination of years of thought, research, and financial planning. Having come to the decision to undergo a nose job and locating a surgeon they like and trust, some nonetheless find themselves nervous and scared about undergoing cosmetic surgery. This is perfectly normal.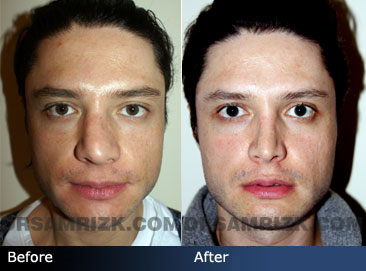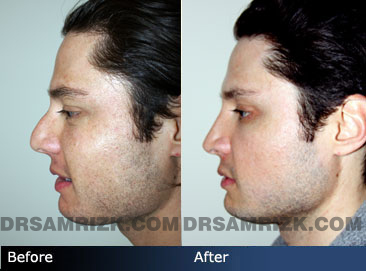 Preparing yourself mentally before surgery is an important part of the rhinoplasty process. Taking steps to lower stress, boost confidence, and calm nerves can make the experience much smoother. We've included five tried and true pre-surgery suggestions:
1. Relaxation Techniques
Prior to having rhinoplasty, many patients feel anxious. Stress and fear may lead to sleepless nights and irritability. Finding a way to feel calm is important for both mental and physical health. Some relaxation practices my patients have successfully used include:
Meditation
Deep Breathing Exercises
Yoga
Tai Chi
Hypnosis
Massage
Visualization
Acupuncture
Maintaining a positive mental attitude throughout the process is key to a quick recovery and ultimate satisfaction with your experience. Organize a support network of friends and family to help you in the days following your surgery. Develop a post-surgery recovery plan to ensure that you rest post procedure. Knowing that you have a safe space prepared with everything you will need will help minimize anxiety.
2. Visualization
One of the most important relaxation techniques listed above is Visualization. Visualization in this case means imagining the procedure you are about to undergo.
To do this, find a quiet, comfortable place where you can be alone with your thoughts. Many people visualize in their bed before they sleep or after they wake up. Any place you feel comfortable is fine. Close your eyes, relax your body and do the following:
In your mind's eye, see yourself successfully preparing yourself for surgery both mentally and physically. Imagine the day of the surgery. See yourself feeling calm and confident. Picture the surgery itself. Watch as the surgeon completes all of the steps perfectly. Experience the recovery process unfolding without complications. See the perfect outcomes in the mirror a few weeks down the road.
Going through these steps in your mind will help prepare you for your big day. Studies have shown that people who visualize success in this manner experience less stress and feel emotionally better the day of surgery than those who do not.
Part of good visualization is knowing exactly what is going to happen before, during, and after surgery. This leads us to an important part of your mental preparation – education.
3. Educate Yourself About the Process
In my office, we put an emphasis on patient education. I have found that well-educated, well-prepared clients have less concerns the day of the procedure, recover faster, and are ultimately happier with their end results. Our staff will ensure that you have all the information you need about your rhinoplasty. Please do not be shy about asking questions. I am always available and happy to talk with my patients about their concerns, no matter how large or small they may be.
I also encourage my patients to educate themselves by going on the Internet and researching rhinoplasty. As with any topic online, there are good websites on the subject, and bad. Make sure you are getting your information from reputable websites. In addition to my own website, sites you might consider referring to include aafprs.org, realself.com, entnet.org, and the National Institutes of Health's MedlinePlus website.
4. Understand What a Plastic Surgeon Can and Cannot Do
It is important to have realistic expectations about your rhinoplasty. Studies have shown that among cosmetic surgery patients that are unhappy with the results of their procedures, the most common characteristic is that they simply had unrealistic expectations. While a rhinoplasty may certainly improve one's appearance, it is not reasonable to expect a magical or miraculous transformation. In addition, plastic surgery cannot cure depression or other psychological conditions. Often, a successful rhinoplasty can boost one's self-confidence, but this cannot be guaranteed for everyone.
It is very important to me that my patients are choosing to have rhinoplasty for the right reasons. No one should undergo a procedure if they are seeking to look like someone else, or if they hope it will completely change their lives. Rhinoplasty can certainly improve one's appearance, but it cannot fix all of life's problems.
5. Understand the Recovery Process
The first thing to remember is that the recovery process takes time. It may take up to two years for your nose to completely reach its final form. Every patient heals differently and at her own pace.
Your nose will be swollen following rhinoplasty, and it will take time for the swelling to go down. Most swelling will go away within two weeks. After a month it will be almost all gone, but it may take up to a year for swelling to totally disappear.
Immediately following surgery, your face will be puffy. You may possibly have black eyes, though I take special precautions to minimize this and other bruising. Many patients experience bouts of nausea during the day following their operation.
Cold compresses will be used to help reduce swelling. In some instances pain medications will be dispensed to ease discomfort. Homeopathic herbal remedies like arnica montana can help you recover as well. Your head should remain elevated for a few days, and in some cases should not be moved at all. It may be several weeks before you can resume vigorous physical activity, including contact sports. You may have to sleep on your back for several weeks. You probably won't be able to wear glasses for three weeks. Most patients are able to go back to work within ten days.
My patients usually receive a packet of remedies to speed and aid the recovery process. This packet can include herbal supplements, vitamins, and the anti-inflammatory steroid Medrol. Other medicines designed to speed recovery may be given as well.
To learn more about preparing for rhinoplasty, contact my office today.