Selfie Surgery & Social Media
Posted by Dr. Sam Rizk May, 05/12/2014 - 10:00 AM
I was recently featured in High Fashion Magazine about the subject of "Selfies" and the rise of facial plastic surgery procedures. I have directly witnessed the increase of patients wanting surgery in connection to selfies. I explained that "Social media platforms have become omnipresent, consumers look at Instagram, Facebook, Pinterest and YouTube before turning on the news. These channels are image driven, giving consumers a constant self-directed mirror or microscope of their own. This image bombardment often generates more self-scrutiny and can escalate the desire for perceived self-improvement more than ever before."
Read the article below: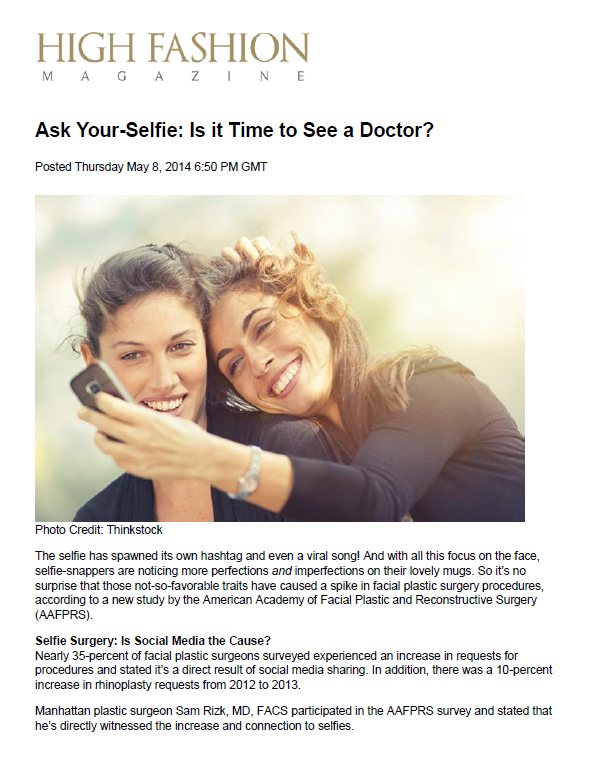 Related Blog Posts
What Facial Plastic Surgery Can and Can't Do for You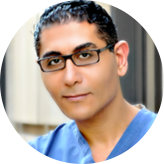 By Dr. Sam S. Rizk, M.D., FACS.
Dr. Rizk is a double board-certified facial plastic surgeon who specializes in rhinoplasty surgery and a recognized expert on the latest advances in facial plastic surgery techniques. He performs a range of facial plastic surgeries at his New York practice.