Would You Recommend Undergoing Facial Plastic Surgery Due to Social Media Influence?
Posted by Dr. Sam Rizk June, 06/13/2014 - 02:33 PM
Modern technology has had a huge impact on the way we perceive ourselves. For many of us social media, Skype and selfies have made us more conscious of the way we look. The younger generations are particularly prone to the influence of social media, because they are more likely to use it.
This phenomenon has had a big impact on the field of facial plastic surgery. For example, one-third of surgeons participating in a recent survey by the American Academy of Facial Plastic and Reconstructive Surgery (AAFPRS) said that social media had contributed to an increase in demand for nose surgery in their practices.
In a sense, this has been a negative turn of events. The role of social media in our perception of image has even contributed to the rise of a new type of bullying called "cyberbullying." But even assuming you're not being cyberbullied, the influence of others' opinions should not be a motivating factor in your decision to have facial plastic surgery. If you'd like to enhance your appearance both in person and online, that's one thing. But if you're thinking of having surgery to impress someone else on social media, you are not a good candidate for cosmetic surgery.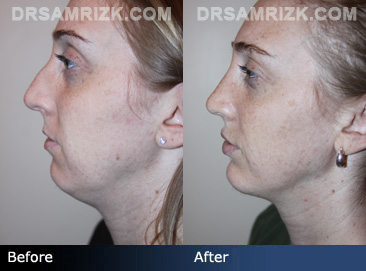 Social Media and Other Motivations

This is not to say that everyone interested in having facial plastic surgery is influenced by social media. Not by a long shot. Patients have all kinds of motivations for seeking facial plastic surgery. Many of my patients are simply unsatisfied with the results of diet and/or exercise and need a little boost. Others state that they want to look as youthful as they feel. Some people's anxiety holds them back from being socially active, and cosmetic surgery can help with this.
However, nowadays some people are also influenced by social media. In a press release, the President of the AAFPRS (which commissioned the survey mentioned above), Dr. Edward Farrior, stated, "Social platforms like Instagram, Snapchat and the iPhone app Selfie.im, which are solely image based, force patients to hold a microscope up to their own image and often look at it with more self-critical eye than ever before."
Again, it's not a good thing if someone else is influencing your decision to have surgery, whether it's your spouse, your peers, or someone on social media. In fact, I will not perform facial plastic surgery on a patient if I suspect that someone or something else is pressuring that person into having surgery.
Have Realistic Expectations

No matter what your motivation for having facial plastic surgery, it is important that you have realistic expectations. You should not seek to look like someone else or expect cosmetic surgery to completely change your life. It can make you look younger but it cannot solve all of your problems.
Also, younger patients may be good candidates for treatments that are less invasive than facial plastic surgery.
Long-term Considerations 
Some people get so caught up in the idea of enhancing their image that they forget to consider the long-term effects of facial plastic surgery. There should be no long-term side effects if the procedure goes well, but this doesn't mean that there aren't any long-term considerations.
For example, just because you have facial plastic surgery does not mean that you won't continue aging. Many procedures require touch-ups or a new procedure within 10 years. If you have a facelift, for example, jowls and other lower facial effects of aging will eventually reappear. With any surgery there is the risk of complications, some of which may require a second surgery. Secondary procedures cost more and are more difficult to perform because the integrity of the tissues is compromised with each procedure.
For these reasons it is very important that you choose a board certified facial plastic surgeon to perform your procedure. These days, all kinds of doctors are offering cosmetic treatments, often with so-called "bargains." But bargains and claims of fancy equipment are no substitute for experience and training. Some of these doctors have no more than a weekend's worth of training. Perhaps it should come as no surprise, then, that many of the industry's top surgeons now spend far more time than they used to performing revision procedures on patients who had their primary procedure performed by unqualified doctors. In fact, about one-third of all procedures I perform these days are revision procedures.
Facial plastic surgeons have years of specialized training and an in-depth knowledge of the facial structures. To learn more about the services they provide, contact my practice today.
Related Blog Posts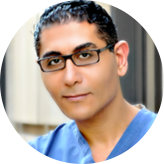 By Dr. Sam S. Rizk, M.D., FACS.
Dr. Rizk is a double board-certified facial plastic surgeon who specializes in rhinoplasty surgery and a recognized expert on the latest advances in facial plastic surgery techniques. He performs a range of facial plastic surgeries at his New York practice.