Ethnic Rhinoplasty NYC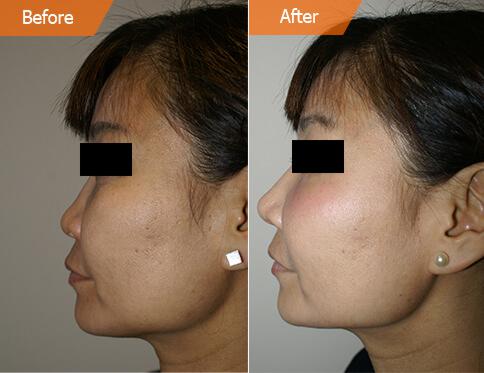 An ethnic rhinoplasty aims to develop a natural look and overall appearance for non-caucasian noses. Dr. Rizk is a world-renowned plastic surgeon with his New York City ethnic rhinoplasty and revision nose job procedures. His precision and extra attention to detail during ethnic rhinoplasty surgery helps him create a more appealing nose while maintaining your ethnic identity. Double-board certified facial plastic surgeon Dr. Rizk performs rhinoplasty on patients from all ethnicities, sculpting and refining the nose to develop a more harmonious appearance.
*Results may vary.
View More Photos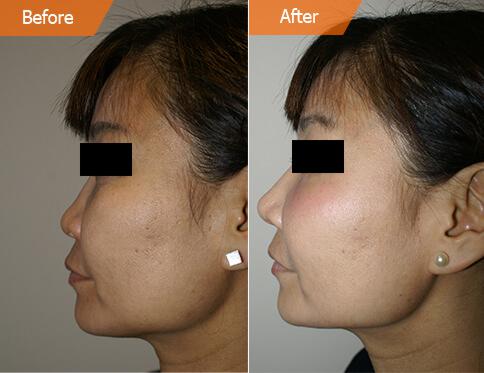 *Results may vary.
View More Photos
The Ethnic Nose
Dr. Rizk doesn't believe in a one-size-fits-all approach for a nose job. His technique is more refined when it comes to dealing with patients from different cultural backgrounds. In his Manhattan practice, he sees patients from all over the world who come from multiple cultures. Despite of how your nose appears prior to surgery, Dr. Rizk spends a great deal of time with patients to gain knowledge of their own personal goals in relation to beauty and rhinoplasty. His end goal is to develop and refine a nose that beautifully fits the face while maintaining balance with cultural aspects.
According to Dr. Sam Rizk, although there is a large spectrum of differences in these noses, there are some common characteristics which allow them to be grouped as ethnic, which is thick skin and weak tip cartilages.
Ethnic Differences In A Nose Job
Every ethnicity is accompanied by different challenges when it comes to ethnic rhinoplasty, since there are structural differences in the nose. With rhinoplasty, Dr. Rizk aims to bring harmony to the face, using customized techniques based on the underlying structure.
Since asian noses are round and have low bridges, the nose tends to appear shorter and flatter. The shallow bridge can interfere with wearing glasses. NYC ethnic rhinoplasty surgeon Dr. Rizk uses cartilages grafts or implants to develop projection and dimension to the bridge of the nose.
Middle eastern noses are long with a prominent, or bulbous tip that points dramatically to the chin. Some may be affected by a bump on the bridge. Since the underlying structure is weak, reducing and refining the tip must be done with extreme precision,
Hispanic nose surgery
For latin or hispanic patients, it's common to have lower and wider nasal bridges, wider nostrils and sometimes a nasal hump. The nose is small in proportion to a boarder face, and the skin is thicker.
African american noses differ based on ancestral heritage. Some noses have wide flaring nostrils and low bridges covered with thick skin, while others have a high bridge with thin skin. Dr. Rizk examines the nose and refines features accordingly.
Indian noses vary based on a variety of characteristics and aspects of cultural heritage. Common traits present in the nasal structure are important to certain geographical areas. Because of this, Dr. Rizk must practice extreme care when redesigning the nose. His Indian rhinoplasty procedures are purposed to give the patient a more pleasing appearance while maintaining important heritage aspects.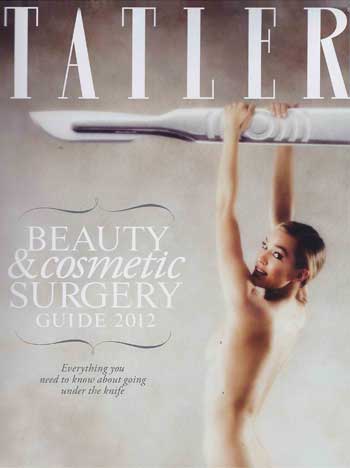 Dr. Rizk Featured on Tatler's Beauty & Cosmetic Surgery Guide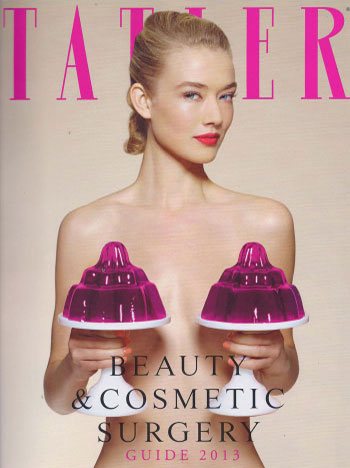 Tatler Magazine - Top Rhinoplasty Surgeon in NYC/New York
Goals Of Ethnic Rhinoplasty
The main objective of the surgical procedures in non-Indo-Europeans, according to Dr. Sam Rizk, one of the best rhinoplasty surgeons in the world based in New York, is to modify the nose and other facial features so that the final results preserves their ethnic preservation while sharpening and defining their characteristics maintaining facial harmony, and not to create something based on the caucasian ideal. To achieve this result, the following elements must be altered: dorsum, nasal pyramid, tip, nasolabial angle, alar base, pyriform area, tip definition and projection, and alveolar ridges.
Candidates For Ethnic Rhinoplasty
Individuals unhappy with the appearance of their nose are good candidates for ethnic rhinoplasty. If you're considering the procedure, it's important to be in good health and have realistic expectations when it comes to the outcome of surgery. Working with hundreds of ethnic patients throughout the years, Dr. Rizk has the eye and artistry to design change to best suit your overall facial characteristics in ethnic rhinoplasty.
FAQ Regarding Ethnic Rhinoplasty
What risks are associated with ethnic rhinoplasty?
As with general rhinoplasty, there are risks associated with ethnic rhinoplasty. Such risks include bleeding, swelling, damage during surgery and anesthesia related risks.
What's involved in a rhinoplasty surgery?
In ethnic rhinoplasty, just like other nose job surgeries, Dr. Rizk makes small incisions to alter the cartilage and tissue of the nose. Then, he modifies the nasal tip, bridge and nostrils to design a more desirable shape and size. He can reshape the nose either by removing cartilage and tissue or carefully placing cartilage grafts to add volume. When the rhinoplasty is complete, he precisely closes the incisions to minimize visible scarring.
Will I have scarring from my NYC ethnic rhinoplasty procedure?
Typically, Dr. Rizk makes incisions inside the nose to eliminate visible scarring. Should your situation require incisions made from the outside of the nose, he will discretely place incisions using advanced techniques to ensure scars aren't visible.
How long does it take to recover after rhinoplasty?
The amount of changes made on your nose helps establish healing time. Typically, patients are back to work a week after rhinoplasty surgery and receive antibiotics and pain medication to ease any pain experienced during recovery. As the swelling and bruising go down, you'll notice a more flattering shape appear.
What results should I expect from ethnic rhinoplasty?
Ethnic rhinoplasty normally develops dramatic results. There are many changes made by modifying the shape of your nose. During ethnic rhinoplasty, Dr. Rizk ensures that your characteristics stay unique to you and your ethnic background.
How can Manhattan Plastic Surgery in NYC help me with ethnic rhinoplasty?
Dr. Rizk is a double-board certified plastic surgeon, who focuses solely upon specific cosmetic and reconstructive procedures of the face. He is a highly-experienced, trusted plastic surgeon who has pioneered advanced surgical techniques and frequently performs ethnic rhinoplasty procedures. His vast knowledge and impressive results have led to him becoming one of the most sought-after rhinoplasty surgeons in the New York area.
Why Choose Dr. Rizk For Ethnic Rhinoplasty Surgery?
Dr. Rizk leverages decades of experience, a background in artistry and his meticulous surgical design to provide ethnic rhinoplasty surgery customized to each patient. His unique eye and understanding of anatomical structure allow him to address the "aesthetic units" with extreme precision, rapid results and beautiful social presentation.
Dr. Rizk has been featured in national and international media. Please Contact Dr. Rizk today if you're interested in having rhinoplasty done.
Written by Dr. Sam Rizk
Date Last Modified: 12/11/2018