Finesse Rhinoplasty
In some cases, people find that they are generally satisfied with their nose, but have a tiny complaint or annoyance that prevents them from being perfectly happy with their overall appearance. Whether it is a tiny refinement of the bridge, or a desire for a more pronounced nasal tip, subtle alterations to the nose can be an extremely difficult task to perform, requiring a doctor with immense skill and judgment. A rhinoplasty, or nose job, designed to address particularly subtle defects is known as a "finesse rhinoplasty." When looking for a surgeon to perform a finesse rhinoplasty, it is best to choose one with a large and diverse patient population and with skills centered on rhinoplastic procedures.
Our doctor is one of only a few board-certified facial plastic surgeons in New York that operates on only the face and neck. Located in New York, his patients come from a variety of ethnic backgrounds from within the United States and abroad. They seek him out for more than just his surgical prowess; they look for his keen aesthetic eye and dedication to quality. Our doctor has created his own techniques and technologies for improving the efficacy of a variety of cosmetic and plastic surgery procedures. His use of 3D high definition imaging helps him understand the nasal structure before making any alterations. He also relies heavily on mechanically operated tools to circumvent human error and allow for more precise reconstruction. Automated tools allow changes to be made on a microscopic level at speeds and accuracies that are simply not possible with human hands. Our doctor combines precision, surgical expertise, and artistry to help to try to deliver the look best suited to the patient.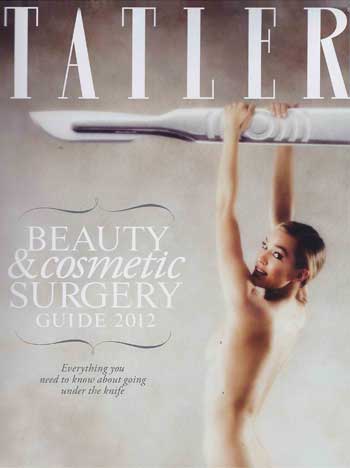 Dr. Rizk Featured on Tatler's Beauty & Cosmetic Surgery Guide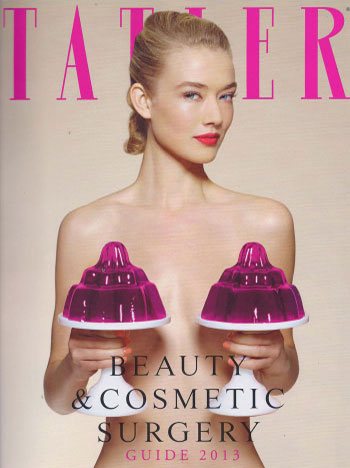 Tatler Magazine - Top Rhinoplasty Surgeon in NYC/New York
Candidates for finesse rhinoplasty are generally happy with the appearance of their nose with the exception of very small details. A careful evaluation must be performed to decide whether such small changes would leave a beneficial impact. Despite these last minute changes, the rhinoplasty procedure may still last for several hours. Patience is of paramount importance in this type of delicate operations.
Small areas of the cartilage or bone may be removed and smoothed to reduce an unwanted bump, while very small implants can be used to increase the nose tip. The bridge itself can also be narrowed in a finesse rhinoplasty by carefully reducing the bone from within the nostril. Incisions are made sparingly inside the nose and the use of tiny cameras helps our doctor in avoiding any unnecessary alterations. The downtime required for finesse rhinoplasty is often shorter than that of normal rhinoplasty.
Unlike reconstructive rhinoplasty, where major alterations may be done to provide a noticeably different appearance, the results of finesse rhinoplasty are often imperceptible. Changes are often made on the scale of millimeters, perfecting an already well-proportioned and harmonized nose. Finesse rhinoplasty functions primarily as a cosmetic procedure. It cannot be used to correct functional issues nor provide significant alterations to the nose. It is important to have realistic expectations and carefully consider the potential risks and recovery time before choosing finesse rhinoplasty.
If you are comfortable with your nose but feel you would benefit from having a slight tweak, you may be a good candidate for finesse rhinoplasty. Contact our office in NYC and schedule a consultation to discuss your cosmetic concerns and discover if finesse rhinoplasty is right for you.