Indian Rhinoplasty FAQ
What is Indian Rhinoplasty?
Individuals of Indian decent who are dissatisfied with the appearance of their nose tend to list complaints such as thick nasal skin, a poorly defined nasal tip, and a wide nasal profile. As such, they may seek to change the appearance of their nose via rhinoplasty, which is also known as a nose job. Because each ethnicity has its own general nasal appearance and facial structure, cosmetic procedures performed for altering aesthetics is a daunting and specialized task. Dr. Sam Rizk is an expert rhinoplasty surgeon with years of experience in helping those of Indian descent, both abroad and locally in NYC, achieve their desired appearance. Dr. Rizk's skilled hands and aesthetic eye allows him to understand how each nose will harmoniously match the patient's facial characteristics.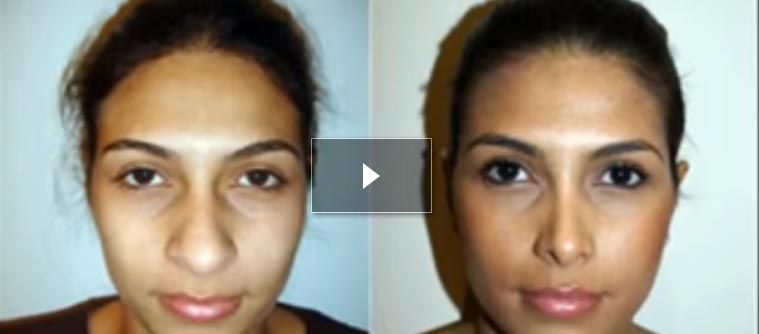 Why do people undergo this procedure?
Many patients opt for ethnic rhinoplasty surgery in order to conform to the dominant standards of beauty and boost their self-confidence. Dr. Rizk has highly specialized techniques for dealing with ethnic noses and continues to receive high numbers of Indian patients wanting to alter their nasal profiles.
How does it work?
Depending on the patient's facial profile, carefully constructed cartilage grafts are implanted to provide more definition and alter lines and bumps for a more natural look. Dr. Rizk uses his personally developed techniques to understand the highly individualized characteristics of each patient, and caters his procedure to match their needs. Sutures may be used to narrow certain areas of the nose, while fat is removed from areas to provide a more pronounced look. All of these alterations can be performed with only a few incisions inside of the nasal cavity.
What's the operation like?
Patients are asleep for the entire procedure and will wear a cast after the operation. Some patients may feel some mild pain or discomfort, which can be alleviated through prescription medication. There will be mucous seepage in conjunction with mild swelling, which should subside within a week. Patients are generally able to return to their normal (non-physically taxing) activities within a week, thanks to Dr. Rizk's advanced fast-recovery techniques.
What about scarring?
Scarring due to rhinoplasty is extremely rare and virtually undetectable. Most incisions are made inside of the nasal cavity, hidden from visible sight, and are guided by small and advanced instruments. In open rhinoplasties, a single incision is made below the nose between the nostrils. This incision, however, typically heals extremely well and leaves no visible scar.
Is this procedure right for me?
Dr. Rizk has had patients come in from around the world to see him, and creates special plans to ensure a safe and effectual travel plan and surgery. Do not be discouraged if you live outside of the immediate New York area – there is no substitute for the expertise and capabilities you will find with Dr. Sam Rizk. He has worked on hundreds of patients from various cultures and understands how best to complement the nose to the face. Contact his office today to determine if you are a suitable candidate for a revision rhinoplasty with Dr. Rizk.