Indian Rhinoplasty
A rhinoplasty performed on an Indian patient has the same goal as a rhinoplasty performed on any patient of any ethnic origin – to improve and enhance the nose, while preserving the individual's unique ethnic or cultural heritage. There are some additional challenges when performing a rhinoplasty procedure on Indian patients, as their noses vary significantly between individuals and exhibit a variety of ethnic characteristics. Common traits may be seen from certain geographical areas of India or may be associated with family lineage. As such, surgeons who perform ethnic rhinoplasty on Indian patients must be aware of the variety of traits present among this group and not attempt to apply one standard when shaping and refining an Indian nose. Thanks to his central location in NYC, Dr. Rizk has had great exposure to patients of Indian descent who come from NJ and surrounding areas to benefit from his expertise.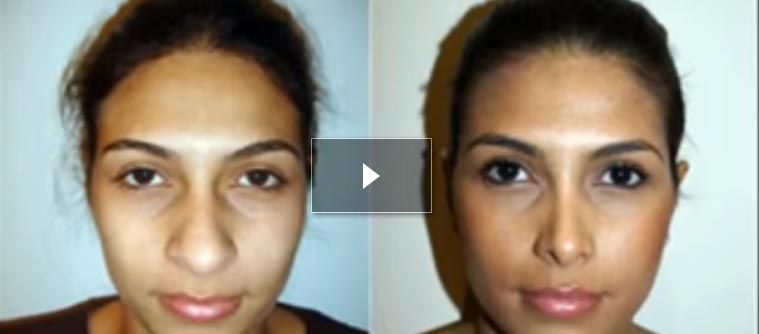 NYC, Dr. Rizk has had great exposure to patients of Indian descent who come from NJ and surrounding areas to benefit from his expertise.
Indian patients who seek rhinoplasty usually desire to improve their appearance without erasing their cultural identity. Typical requests heard by Dr. Rizk include reducing a nasal hump, elevating the nasal bridge, removal of a bump, lifting the nasal tip or correcting nasal droop, correcting an asymmetry, and refining or narrowing the nostrils. These changes cover a wide spectrum and overlap with many of the common requests voiced by other ethnic groups as well as Caucasian patients. Thus, Indian ethnic rhinoplasty requires a highly experienced and skilled doctor who understands his patient's concerns and is able to shape a nose that enhances the face while preserving their ethnic heritage. These requests must be considered with the patient's entire face in mind. Further, Dr. Rizk typically takes the patient's height and build into consideration as well. For example, a taller Indian male may benefit from a stronger, more elevated nasal dorsum than a shorter male.
Beyond the wide variety of revisions common in Indian rhinoplasty, there are additional challenges associated with rhinoplasty for this ethnic group. Indian people tend to have wider noses than Europeans and thicker nasal skin. The wider nose must be respected when making revisions so that the reshaped nose appears natural on the face. Refining the nasal tip of Indian patients can also be more challenging, due to the thicker nasal skin. Anytime a prominent hump is addressed, extra attention is required. The hump may appear more prominent due to a number of factors, including a drooping tip and weaker tip cartilage. The surgeon must be able to identify these factors in order to successfully remove the hump. In order to produce a favorable outcome, the plastic surgeon must be familiar with the anatomical differences so they can create a nose that looks natural on the patient's face. Since many plastic surgeons are trained to perform rhinoplasty on Caucasian patients, success performing any ethnic rhinoplasty requires additional experience and training.
If you are considering rhinoplasty, you'll want to find the best nose job surgeon for you. One way to find a surgeon who can provide you with the best results is to view before and after photos of patients from a similar ethnic background and age. From these photos, you'll be able to gain a sense of the surgeon's aesthetic ideals and decide if your sensibilities are compatible. To learn more about undergoing a nose job with Dr. Rizk, please contact our office to set up an initial consultation.
Click Here For More Information