POSTOPERATIVE INSTRUCTIONS
REST as much as possible the first 48 hours.
Sleep on back for two weeks.
Take Vitamin C, 500mg, twice daily.
NO ALCOHOL FOR TWO WEEKS.
Avoid ALL physical and emotional strain for 14 days.
DIET: TAKE FOOD ONLY BY CUP OR WITH A SPOON. DO NOT USE A STRAW!
Talk as little as possible. Talking causes the chin muscles to move, which might displace the implant.
MEN: Do not shave until instructed to do so by the Doctor.
No sexual activity for 3 weeks after surgery.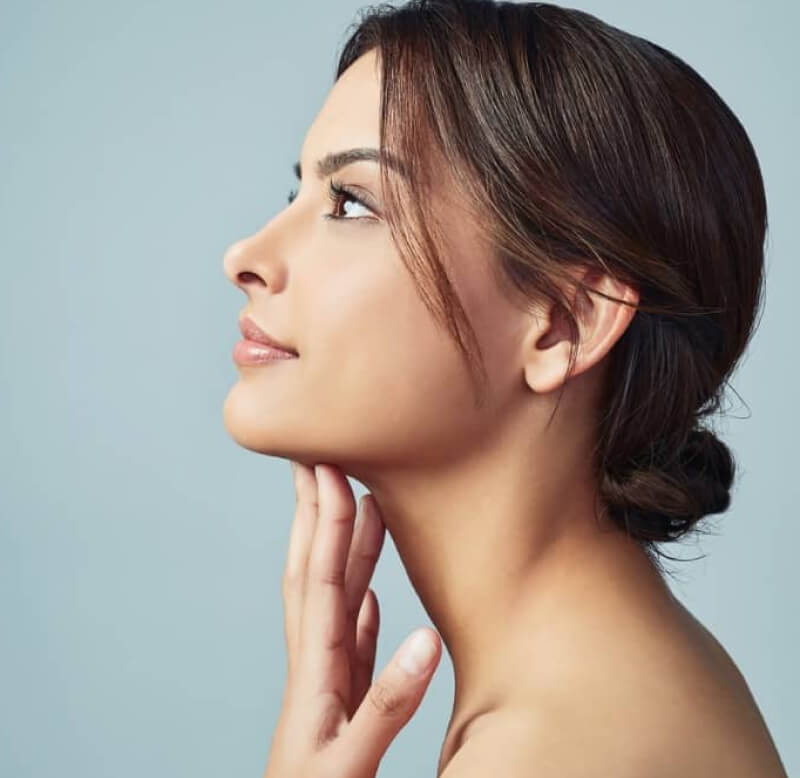 OBSERVATIONS
It is natural to have swelling, bruising and some numbness after this operation. The swelling and the discoloration often extend to the neck below the chin, and usually dissipate after a week.
It is normal for the temperature to increase for 1-2 days; if it rises above 101°F, call us.
Don't Judge the results too soon! It takes time for the swelling and bruising to settle; for the scarring to mature, and for healing to take place.
If you have been given a Silastic (silicon) chin implant, you should be aware of the fact that there is a very slight risk that your body may reject the implant at any time in the future, after healing has taken place.
Rejection resembles an infection, or an abscess, with throbbing, swelling and pain in the chin, and a possible elevation in temperature. Unfortunately, antibiotics usually do not stop the rejection, and it is recommended that the implant be removed as soon as possible.
Written Patient Testimonials

Dr. Rizk and his staff were absolutely incredible! They made me feel so comfortable throughout this entire process and I am so grateful for everyone (especially Dr. Rizk) for helping me look the best version of myself. My nose looks natural and perfect and I am in love with the results!!! If you are on the fence, I definitely encourage you to come to this office because Dr. Rizk gave me the confidence and grace to present myself to the world!
-Leah Abramson

Words cannot express how tremendously grateful and impressed I am for his services. The process was painless and he produced beautiful results that I'm so happy with. Dr. Rizk is extremely precise, patient and detail orientated. He narrowed my nose 1mm at a time! I'm already looking forward to my next small tweek with him.
-Allison S

Fixed my nose that was extremely crooked from a car accident. Also did my brother's nose which case out beautifully
-Katie M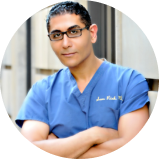 By Dr. Sam S. Rizk, M.D., FACS.
Dr. Rizk is a double board-certified facial plastic surgeon who specializes in rhinoplasty surgery and a recognized expert on the latest advances in facial plastic surgery techniques. He performs a range of facial plastic surgeries at his New York practice.