Rhinoplasty Cost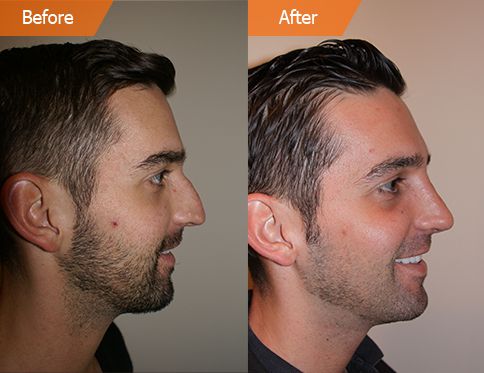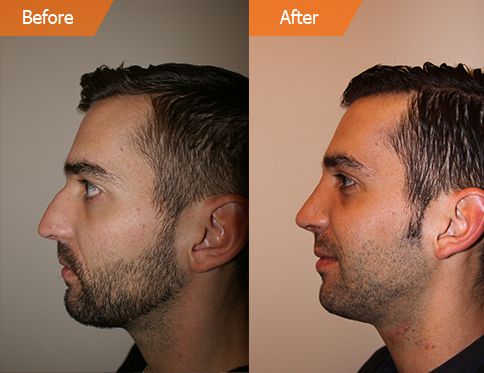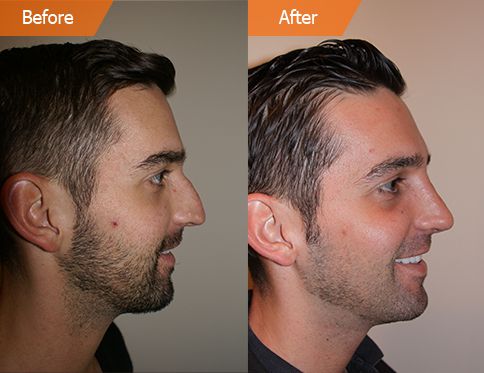 *Results may vary.
View More Photos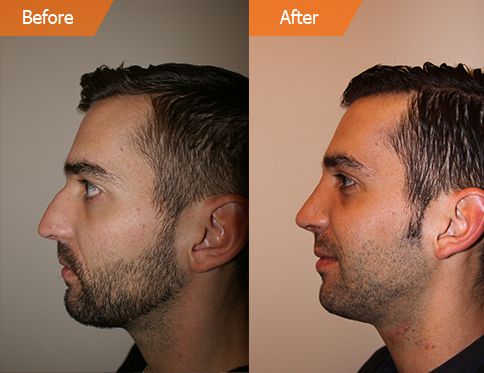 *Results may vary.
View More Photos
If you are considering rhinoplasty, then cost is likely an important factor in your decision. As with many other complex facial and cosmetic surgeries, there is not one set cost for a nose job. Each rhinoplasty is as unique as the individual seeking the procedure. As such, the price of your rhinoplasty will also be unique and based upon a variety of factors. When you work with our doctor, a cost for your surgery will be provided to you during your initial consultation, after Dr. Rizk has reviewed your medical history, examined your nasal anatomy, and gained an understanding of your specific goals for the surgery.
In general, there are three main fees that comprise the cost of a nose job: the surgeon's fee, the anesthesia fee, and the operating facility fee. These fees each vary based upon geographic region and tend to be higher in big cities such as New York and Los Angeles. The surgeon's fee will be based upon the type of rhinoplasty being performed and the extent of revisions required. If you are undergoing revision rhinoplasty (a nose surgery performed to correct or improve the original rhinoplasty), the cost will almost always be higher than a primary rhinoplasty. Fees will also vary based upon the approach of the rhinoplasty(open vs. closed) and the areas of the nose that are targeted for revision. For example, nasal tip revisions tend to be more expensive due to their complexity.
Many patients wonder if their medical insurance company will cover their rhinoplasty. Insurance companies do not typically cover the cost of a cosmetic rhinoplasty; however, if the procedure is being performed to correct a diagnosed functional problem, such as a deviated septum, your insurance company may cover a portion of the cost. If you have been diagnosed with a chronic sinusitis, nasal polyps or turbinates, a deviated septum, or a similar nasal problem, you should contact your insurance company to determine if your nose surgery will be covered. Many insurance companies require pre-authorization for any type of surgery, so it is important to contact them before setting a surgical date.You should also consider the costs that will not be included in the fee for your rhinoplasty. These include medications, such as painkillers and antibiotics, supplies to aid your recovery, and pre-operative tests and exams. You will also need to dedicate some time to your recovery period, during which you will not be working. You may be able to ask your employer for time off after your operation if provided for in your sick leave policy or use vacation days.
When looking for the best rhinoplasty surgeon for your nose surgery, you should not cut corners in terms of cost. In today's rough economy, some medical practices have resorted to supplementing their revenue by providing cosmetic surgeries at a lower cost than competitors. In some cases, doctors are even performing complex surgeries after taking only a short course on the offered surgery. When considering a surgery as complex as rhinoplasty, you should only work with board certified surgeon who specializes in nose surgeries. Without the years of training and experience that it requires to perform a successful rhinoplasty, the results are not likely to be satisfactory.To learn more about the cost of your rhinoplasty, please call us to set up an initial consultation. If you live in the New York or New Jersey area, you will find our office conveniently located. Our central Manhattan location allows for easy access from NJ by car or public transportation.
Written by Dr. Sam Rizk