Alar Base Reduction in NYC
Many men and women, especially among individuals of African-American and Southeast Asian descent complain about having nostrils that are too wide. As one of the top facial plastic surgeons in New York City, Dr. Rizk understands the aggravation that comes with cosmetic nose flaws and wide nostrils. Sometimes, he recommends an alar base reduction, also referred to as nostril reduction. This special procedure narrows the width of the nostril base and designs a more natural and harmonious look.
Nostril Reduction in New York
To get ready for the most natural alar base reduction New York has to offer, Dr. Rizk will spend a significant amount of time evaluating your anatomy and determining your aesthetic goals. He will then work with you to develop a customized surgical plan based around decreasing the size of your nostrils, while maintaining a natural results. Dr. Rizk is careful to ensure the outcome of surgery doesn't compromise your ethnic identity, but instead designs a more pleasant appearance.
When it's time for surgery, Dr. Rizk begins by administering local anesthesia to make sure you're safe and comfortable. He will then make a precise incision in the fold where your nostril wall joins your cheek, carefully removing a wedge-shaped section of the nostril wall. His technique conceals scarring and narrows the nostrils, eliminating excessive flare or width. Once satisfied with the appearance of your nose, Dr. Rizk will carefully close the incisions to ensure a beautiful final result.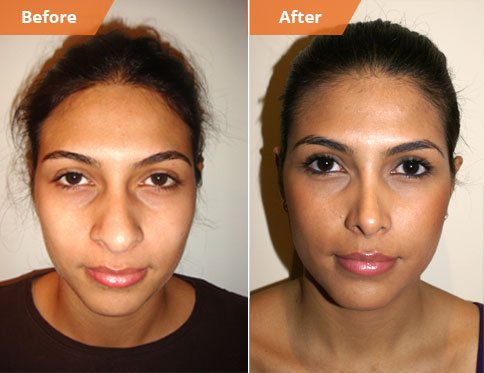 *Results may vary.
View More Photos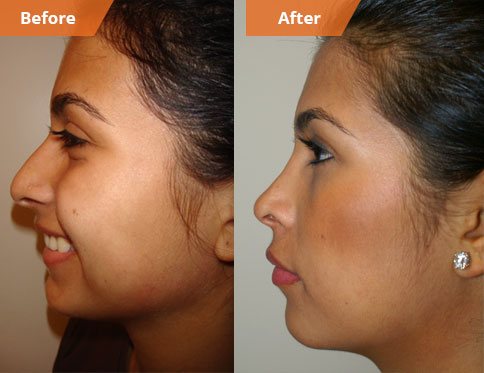 *Results may vary.
View More Photos
Am I A Candidate For Alar Base Reduction?
When people are unhappy with the overall appearance of their nose, they usually undergo a full rhinoplasty procedure. During general rhinoplasty, your nose is sculpted, reshaped and resized until it meets your desired expectations. However, if your primary concern is that your nostrils are too wide, an alar base reduction with NYC plastic surgeon Dr. Rizk is a less intensive procedure with faster recovery time.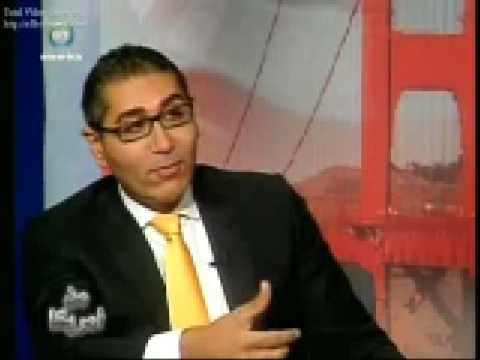 Latest Advances in Middle East Plastic Surgery on ART International Arabic TV Show "From America"
To be suitable for this treatment, you should be in decent overall health and maintain realistic expectations as to what an alar base reduction will accomplish. Since it exclusively focuses on the nostrils, the procedure will not affect the rest of your nose, or dramatically alter your facial appearance. During your consultation with Dr. Rizk, he will help you understand whether or not an alar base reduction will help you accomplish your cosmetic goals.
If this procedure isn't right for you, Dr. Rizk specializes in other ethnic rhinoplasty procedures, such as:
Recovering From Alar Base Reduction
Right after your alar base reduction, it's normal to experience slight nasal swelling, congestion and pain. Elevating your head and taking prescribed pain medication is recommended to alleviate discomfort during the recovery period. During this time, Dr. Rizk advises patients avoid strenuous activity and anything that puts pressure on the nose. Typically, patients return with work within a week of nose reduction surgery.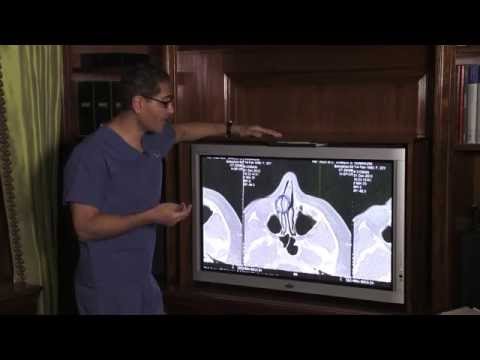 Dr. Sam Rizk Repairs Deviated Septum, Crooked Nose & Nasal Fracture, Part 2
Risks Associated With Nostril Reduction
Nostril reduction can be a tricky procedure. If performed by an inexperienced surgeon, it can result in teardrop-shaped deformity, abnormal appearance of the nasal base, asymmetry, and overly narrow nostril openings. These irregularities may lead to loss of the nostrils' natural contour, and lead to the tip appearing triangular.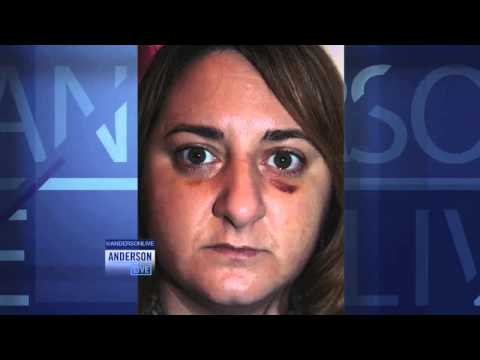 Dr. Sam Rizk Repairs Deviated Septum, Crooked Nose & Nasal Fracture, Part 1
Why Choose Dr. Rizk For Your Alar Base Reduction?
If you're affected by overly wide or flaring nostrils, scheduling a consultation with Dr. Rizk is the first step to transforming your appearance. His alar base reduction procedure is one of the best New York has to offer. During your visit, he will carefully evaluate your facial anatomy and nasal structure, then compose a treatment plan designed to create a more attractive, extremely natural and less prominent nose.
Dr. Rizk has been featured as a rhinoplasty expert in national and international media. Please Contact Dr. Rizk today if you're interested in having nose reduction surgery.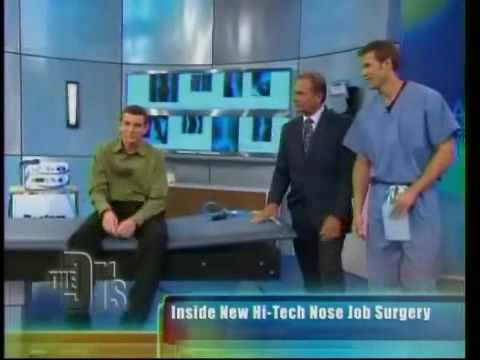 Newest High Tech 3D Nose Job by Dr. Rizk on CBS Medical Show "The Doctors"
Date Last Modified: 12/11/2018