Plastic Surgery for Men in NYC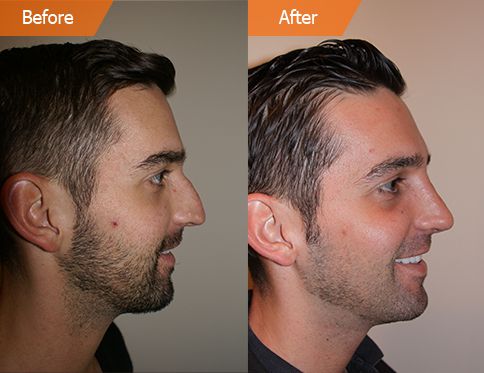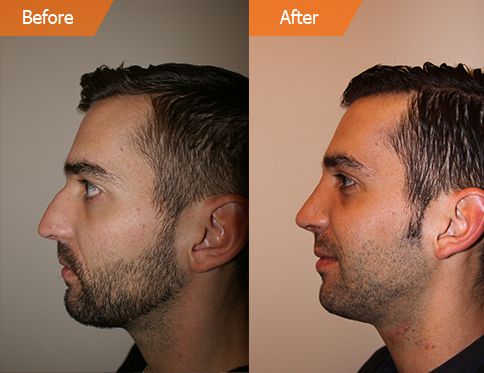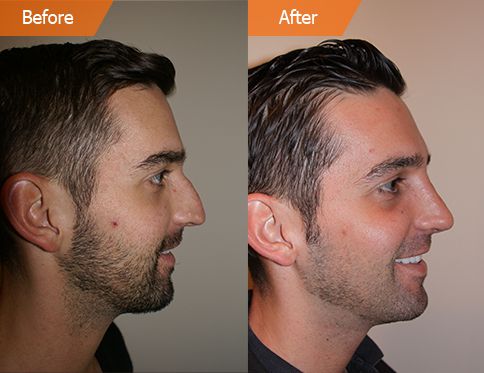 *Results may vary.
View More Photos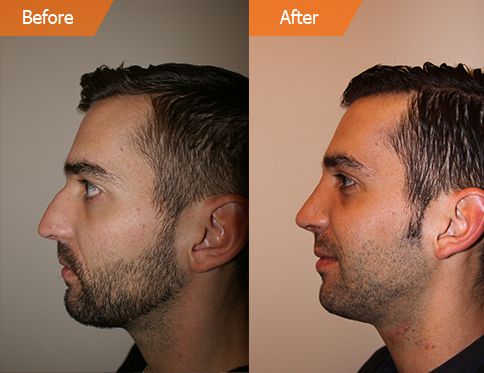 *Results may vary.
View More Photos
In recent years, there has been a major increase in male cosmetic procedures and plastic surgery. For many years, the focus has been on female patients, however, times are quickly changing. Men are just as concerned about their self-image as women. There are numerous procedures available today that are specifically geared toward men, making NYC male plastic surgery and cosmetic enhancements increasingly in demand.
Dr. Rizk, a double-board certified facial plastic surgeon in NYC, has extensive experience in both male and female cosmetic surgery procedures. These treatments can address aesthetic concerns while offering short recovery time and natural-looking results. To learn more about Dr. Rizk's work, book a consultation online or call (212)-452-3362.
Overview of Male Plastic Surgery
According to new data released by the America Society of Plastic Surgeons, cosmetic procedures are on the rise and many of these treatments are performed on men. Male plastic surgery in New York is not about looking much younger than your actual age, rather, it is about enhancing your natural appearance and maintaining your skin's health. Just like you would visit the gym regularly to maintain your fitness level, a proper anti-aging routine also benefits from regular visits to the plastic surgeon.
With recent advancements, as well as the implementation of less invasive and non-surgical rejuvenation treatments, men have quite a few options to slow down the inevitable signs of aging. For example:
What Concerns Can Male Plastic Surgery Address?
When it comes to plastic surgery, men have a unique set of concerns, which are quite different from those of women. Men typically wish to correct signs of aging while retaining a natural and masculine appearance. In order to avoid a pulled look that creates a feminine appearance, Dr. Rizk typically operates under the neck muscles to lift the deeper tissue and slide them into a more youthful position.
Male patients, who comprise one-fourth of Dr. Rizk's patient list, also choose procedures to help them address issues like:
Crooked or deformed nose
Flaring nostrils
Sagging and unhealthy skin in the face and neck
Droopy eyelids and dark circles around the eyes
Frown lines, wrinkles, and uneven spots
Prominent ears
Chin and cheek imperfections
Risks and Possible Side Effects of Male Plastic Surgery
There are some side effects that men can experience after a plastic surgery procedure, depending on what type of treatment they receive. Some of these include:
Temporary swelling
Minimal chance of infection
Possibility of experiencing pain and discomfort during recovery
Anesthesia related-side effects like nausea or dizziness
Furthermore, complex surgeries carry additional risks. Before performing any procedure, Dr. Rizk evaluates all patients and discusses the possible side effects so that you can make an informed decision.
Results and Recovery Expectations
Men are typically uncomfortable discussing the cosmetic procedures they have had and do not normally disclose their treatments with friends, family or colleagues. Dr. Rizk's advanced techniques produce impressive and natural results while still allowing for discretion.
Depending on the procedure, patients can typically expect to be home the same day. Some treatments do not require any downtime and allow you to return to your routine immediately, while others may benefit from private nursing care that accelerates the recovery. In many cases, Dr. Rizk's NYC male plastic surgery patients are back to work and at the gym within a week of their procedure, without anyone knowing they had work done.
Why Choose Dr. Rizk for Your Male Plastic Surgery in NYC
Dr. Rizk has more than 20 years of experience performing male facial plastic surgery in NYC. He has conducted thousands of successful male cosmetic procedures in New York. Furthermore, Dr. Rizk focuses on setting realistic expectations, accelerating your recovery, and producing natural-looking results. To find out more about the cosmetic procedures available at Dr. Rizk's NYC clinic, contact us to book an appointment today.
FAQs
What are the most common male plastic surgery procedures in NYC?
Male plastic surgery procedures in NYC are becoming extremely popular. In Dr. Rizk's experience, the most common procedures are rhinoplasty surgery, eyelid procedures, facelifts, and chin and cheek implants. Furthermore, a lot of men are opting for less invasive treatments like Botox or dermal fillers like Juvéderm.
Do guys get facelifts?
A facelift can help restore the skin's youthful appearance and it's becoming a popular choice for men in New York. This surgery doesn't focus on making structural changes, but rather highlights your natural appearance and reduces fine lines as well as other signs of aging. Thanks to Dr. Rizk's approach, you'll be able to return to your day to day activities in 2 weeks.
Is plastic surgery painful?
Some cosmetic procedures are virtually painless, while others carry a certain degree of discomfort, but this varies tremendously depending on the treatment you opt for. Your facial plastic surgeon in NYC can help answer any questions and should design a recovery plan to help accelerate your recovery and keep discomfort to a minimum.
What is the best plastic surgery?
There are dozens of different procedures you can opt for and each one of them can help you achieve different objectives. In order to find the right procedure, you should consult with a double-board certified specialist that listens to your goals and designs a plan that allows you to achieve them in a sustainable way.
Does plastic surgery leave scars?
Male plastic surgery focuses on improving your appearance. Even when you opt for complex procedures, your surgeon should be able to conceal any scars through hairline incisions and other techniques that help reduce the visibility of any unwanted marks.
Written by Dr. Sam Rizk