What Is a Dorsal Hump?
A dorsal hump is a raised area of bone or cartilage on the bridge of the nose. It can be caused by genetics, ethnicity, physical trauma, or aging. A dorsal hump1 can affect the way light reflects off of your face, resulting in an altered appearance. For many, their dorsal hump is a sign of their ethnicity, and something they are proud to carry. However, others may be self-conscious about their appearance, especially if it is large or protruding, or does not fit with the characteristics of the rest of their face.
The size and shape of a dorsal hump can vary greatly from person to person, but it usually appears as a bump near the bridge of the nose. Treatment options for this condition include rhinoplasty surgery to remove excess tissue and reshape the nasal structure for improved function and aesthetics.
For those looking for permanent alteration of their dorsal hump, Dr. Sam Rizk produces beautiful and natural results through rhinoplasty surgery.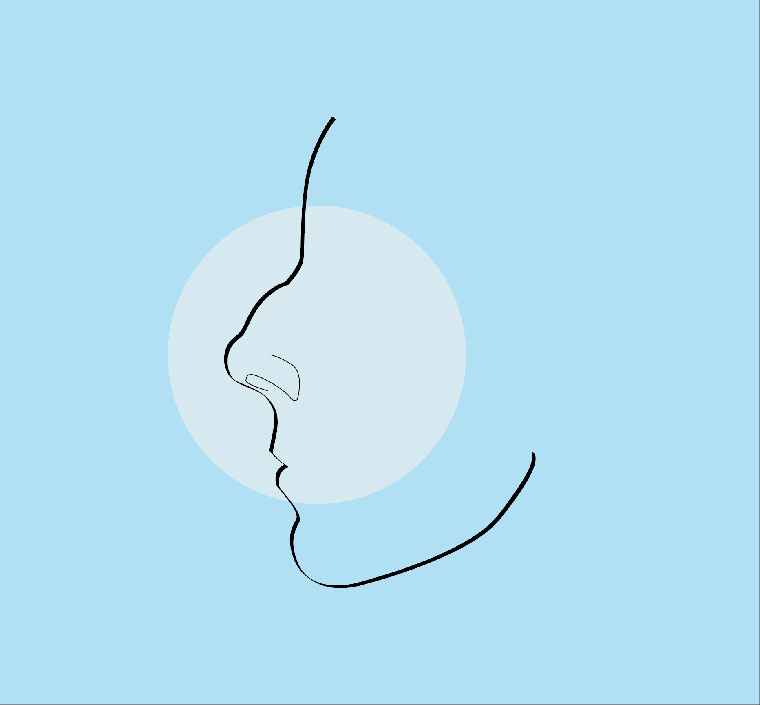 Can a Dorsal Hump Be Fixed?
A dorsal hump nose can be a source of insecurity for many people, but the good news is that it can be fixed. Many people opt for rhinoplasty surgery for dorsal hump removal, which involves reshaping and restructuring2 the bones in the nose as well as removing excess cartilage from around the area. For minor cases, fillers may also be used instead of surgery if deemed appropriate by your surgeon. No matter what type of treatment you choose, there are ways to fix or alter your dorsal hump so you can get back to feeling confident about your look.
It's important to choose a surgeon you trust, who has experience with complex rhinoplasty surgery and the intricate structures of the face. A double board-certified facial plastic surgeon, Dr. Rizk has performed thousands of rhinoplasties for patients from all over New York and the world, who have come to him to improve the appearance of their nose.
If you have a dorsal hump that makes you feel self-conscious and are considering rhinoplasty, contact our Manhattan office today for a consultation.
Rhinoplasty for Dorsal Hump
Rhinoplasty to remove a dorsal hump or have a dorsal hump reduction3 is a type of plastic surgery that focuses on reshaping the bridge of the nose. It is usually performed to reduce size and shape irregularities to create a more aesthetically pleasing appearance and balance the facial profile. It also has functional benefits, such as improving breathing by removing any blockages caused by an uneven nasal structure, which may be an underlying cause of the nasal hump.
During this surgery, excess bone or cartilage may be removed from the bridge of the nose and reshaped for symmetry. Dorsal hump rhinoplasty can help you achieve your desired facial features and aesthetic goals, and under Dr. Rizk's care, you'll benefit from cutting-edge surgical techniques that reduce scarring, shorten recovery time and produce natural results that complement your overall look.
Determining Cause & Treatment for a Dorsal Hump
There are many reasons people may have a dorsal hump nose, ranging from ethnicity and genetics to facial trauma or an underlying medical condition. At your initial consultation with Dr. Rizk, he will examine your nose, facial profile, medical history and any symptoms, as well as understand your goals and expectations around your appearance and surgery.
By determining what causes the dorsal hump, Dr. Rizk can manage this, if needed (for example in the case of a dorsal hump caused by a previously untreated broken nose), alongside creating a personalized treatment plan. He'll soon have you on your way to looking and feeling happier and more confident with your appearance.
Causes of a Dorsal Hump
Genetics | Born With or Developed a Dorsal Hump
Several ethnicities around the world may be more prone to a dorsal hump as one of their facial characteristics, such as some Eastern and Northern European populations. For many people, this characteristic is a source of pride and connection to a culture or ethnicity. In some cases, a dorsal hump can also simply be passed down via genetics, regardless of ethnicity.
Injury or Trauma | Dorsal Hump Caused by Impact to the Face
Trauma or injury to the face, such as a broken nose, can cause bone and cartilage to heal unevenly, giving the appearance of a bump or hump. In more severe cases, some nasal trauma can also impact breathing, so it's crucial to identify and fix the underlying cause of a nasal hump to rectify any issues and prevent future damage.
Medical Causes | Dorsal Hump Caused by Polyps, Boils or Infection
In some cases, polyps (painful growths), boils, or infections not only cause breathing issues and a great deal of discomfort for the person suffering from them, but they can also cause changes to the external appearance of the nose – such as a dorsal bump or hump.
Meet Dr. Rizk, Expert Dorsal Hump Rhinoplasty Surgeon in New York
Dr. Rizk is a world-renowned double board-certified facial plastic surgeon dedicated to providing his patients with the highest standard of care. With a deep understanding and appreciation of the facial structure, he undertakes complex rhinoplasties, including ethnic rhinoplasties that produce perfect results for the patient whilst preserving their important ethnic aspects.
After decades of honing his craft, Dr. Rizk has built up a wealth of knowledge and developed cutting-edge techniques that make him one of the best facial plastic surgeons in New York City. Alongside an excellent team in Manhattan, New York, patients are consistently impressed with their experience and surgical results.
If you have any questions, are considering rhinoplasty or would like to schedule a consultation with Dr. Rizk, please contact us at or call (212) 452-3362.
Frequently Asked Questions
Can dorsal humps have an impact on breathing?
In some cases where dorsal humps are caused by trauma to the nose, or by a medical issue such as polyps, these can have an impact on a patient's ability to breathe.
Can a dorsal hump grow back after it's been removed?
The results of a dorsal hump altered or removed through rhinoplasty are permanent. A dorsal hump will not grow back, however, another may form if the patient suffers from an impact to the nose or another medical condition such as nasal polyps or boils in the future.
Are there any risks associated with removing a dorsal hump through surgery?
Any surgical procedure carries risks, such as infection, bleeding, swelling, bruising or reaction to anesthesia. These can be managed by choosing an experienced and qualified facial plastic surgeon.
How much does a dorsal hump rhinoplasty cost?
The overall dorsal hump removal cost can depend on a number of things, such as whether other underlying issues are being rectified, or if other procedures are combined with the rhinoplasty. A full pricing overview will be given at your consultation.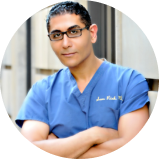 By Dr. Sam S. Rizk, M.D., FACS.
Dr. Rizk is a double board-certified facial plastic surgeon who specializes in rhinoplasty surgery and a recognized expert on the latest advances in facial plastic surgery techniques. He performs a range of facial plastic surgeries at his New York practice.