Dr. Sam Rizk is a world-renowned plastic surgeon with vast experience in the latest techniques for facial plastic surgery. Among the most specialized physicians in the field of facial plastic surgery, he has pioneered several methods to achieve the best results from a facial rejuvenation procedure. Dr. Rizk has been selected by Castle Connolly as a Top Surgeon in NYC for his revision facelift work. Patients travel from all over the US and the world to visit Dr. Rizk's surgery center. Click here for more information about flying in for surgery.
Certified by the American Board of Facial Plastic and Reconstructive Surgery, Dr. Rizk's philosophy with all facelift procedures is to maintain the patient's natural appearance, enhance youthful features and offer long-lasting results. That is part of the reason patients travel from other countries to meet Dr. Rizk and have facelift surgery at his practice in New York. He leverages an artistic eye, high definition 3-D telescopes, absorbable stitches, the latest advancements of stem cell fat transplantation, high-definition endoscopic surgery and extensive training to improve facial structures while providing natural looking results.
Is There a "One Size Fits All" Solution For Facial Plastic Surgery?
Dr. Rizk does not believe that there is a "one size fits all" solution when it comes to facial plastic surgery. This is why he customizes each facelift procedure to meet his patients' specific aesthetic goals. He discusses concerns such as loose skin, saggy jowls, and baggy eyes with each patient and together they decide whether a full facelift or mini facelift or another procedure is the best option. Often, he combines facelift and neck lift procedures to offer dual benefits and a speedier recovery.
Dr. Rizk discusses the types of facelifts he performs, and the advanced techniques he uses to speed up recovery and achieve beautiful results.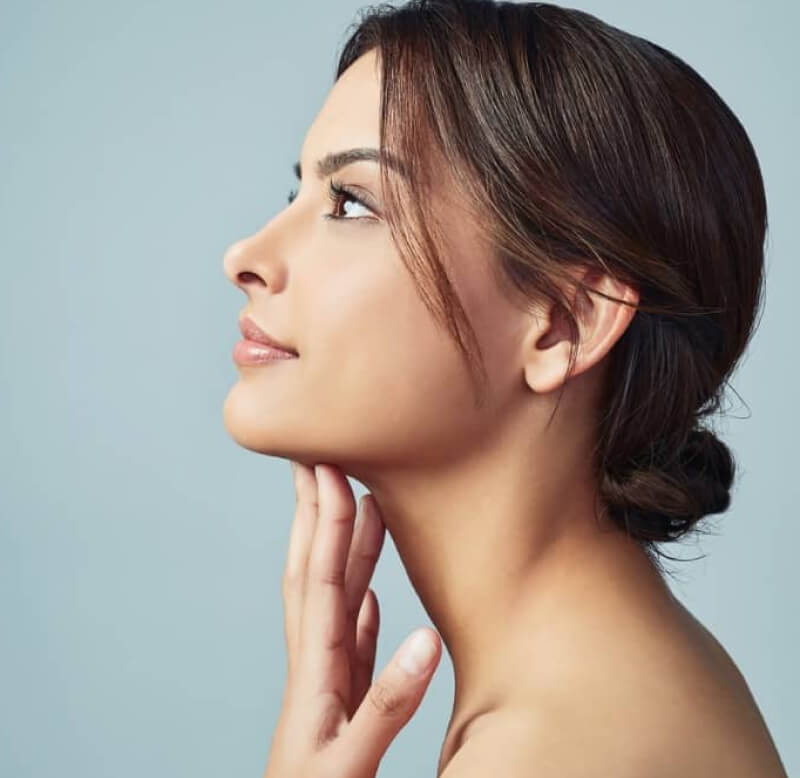 Does Dr. Rizk Use the Deep Plane Facelift ?
Dr. Rizk is among a small number of doctors that uses the deep plane facelift surgery technique. To reverse the signs of aging, he repositions drooping facial tissue, developing enhanced definition over the jawline. This approach uses micro-incisions, nicely concealed by the hairline so scars are not visible. During deep plane facelift surgery, the deeper layer of facial skin becomes responsible for lifting the sagging facial tissue. This means that patients won't develop an unnatural or tight appearance since the skin is never pulled.
In addition, Dr. Rizk pioneered the rapid recovery facelift, which is a facial plastic surgery procedure that allows patients to be back out in public within just 5 days. His technique lifts sagging skin and tissue to get more natural results than the "weekend lift" or "short-scar lift". Dr. Rizk has been featured on Fox discussing the benefits of the Rapid Recovery Facelift.
Dr. Rizk's patient discusses the Rapid Recovery Facelift procedure and how it effectively lifted saggy jowls and loose skin without interfering with her social life.
More on Facial Procedures
Written Patient Testimonials

Dr. Rizk and his staff were absolutely incredible! They made me feel so comfortable throughout this entire process and I am so grateful for everyone (especially Dr. Rizk) for helping me look the best version of myself. My nose looks natural and perfect and I am in love with the results!!! If you are on the fence, I definitely encourage you to come to this office because Dr. Rizk gave me the confidence and grace to present myself to the world!
-Leah Abramson

Words cannot express how tremendously grateful and impressed I am for his services. The process was painless and he produced beautiful results that I'm so happy with. Dr. Rizk is extremely precise, patient and detail orientated. He narrowed my nose 1mm at a time! I'm already looking forward to my next small tweek with him.
-Allison S

Fixed my nose that was extremely crooked from a car accident. Also did my brother's nose which case out beautifully
-Katie M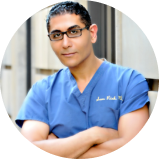 By Dr. Sam S. Rizk, M.D., FACS.
Dr. Rizk is a double board-certified facial plastic surgeon who specializes in rhinoplasty surgery and a recognized expert on the latest advances in facial plastic surgery techniques. He performs a range of facial plastic surgeries at his New York practice.