Consultation Process with Dr. Rizk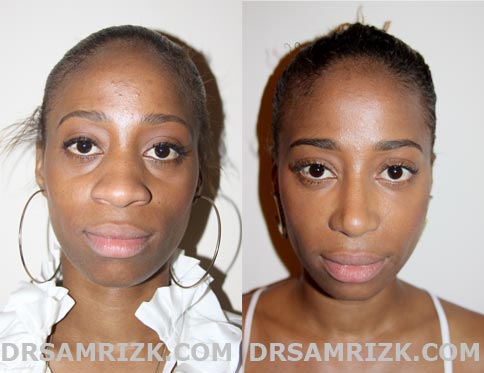 *Results may vary.
View More Photos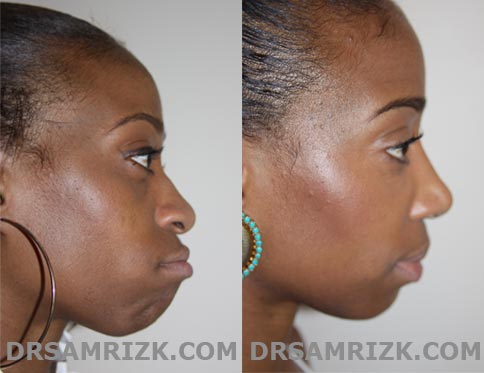 *Results may vary.
View More Photos
Congratulations on scheduling your consultation with Sam Rizk, MD, FACS, director of Manhattan Facial Plastic Surgery, PLLC. This is the first step towards a new and improved you. A double board certified New York City facial plastic surgeon, he is known both nationally and internationally for his state-of-the art techniques and artistic prowess. This is why many people , yourself included, travel to New York City from Boston, Dubai and everywhere in between to see Dr. Rizk.
During your consultation process, Dr. Rizk will ask you pointed questions about the aspect of your appearance you wish to change. For example, if you are seeking a consultation for a rhinoplasty (nose job), he will ask you to explain what specifically bothers you about your nose in relation to your face. Dr. Rizk will then examine your nasal bone structure and profile. He will tell you what he thinks is possible based on his experience. Dr. Rizk will provide a host of before-and-after photos. These photos can give you an idea of his style and vision.
He will also engage you in a discussion about your aesthetic goals and expectations regarding your facial plastic surgery procedure. Whether rhinoplasty, revision rhinoplasty or another procedure, you must have realistic expectations about your surgery's outcome. Dr. Rizk will also take a thorough medical history. This includes a frank discussion about any and all medications that you take on a regular basis. Make sure to tell Dr. Rizk about everything including over-the counter and herbal products. Even so-called natural remedies can increase your risk of complications. If you smoke, let Dr. Rizk know. Smoking can compromise the results of your rhinoplasty or other facial plastic surgery procedure. Dr. Rizk will also discuss the risks and benefits of the procedure, including those which are most germane to your personal history. He will also let you know when you will be able to travel back to Boston or elsewhere after your surgery. Dr. Rizk is known for shorter recovery times with less bruising due to the techniques and tools he uses. This will make traveling back to Boston relatively seamless.
The consultation is your chance to get to know Dr. Rizk and ask any questions you may have about his professional experience and background. After all, you traveled all the way from Boston or elsewhere to see him! You will never feel rushed with Dr. Rizk.
You should leave the consultation with a plan for your surgery, important information on Dr. Rizk, risks, results, recovery and cost. If you are traveling to see Dr. Rizk from Boston or another city, his knowledgeable staff can give you advice and tips on your travels.
Dr. Risk is a member of the American Academy of Facial Plastic and Reconstructive Surgery (AAFPRS). This assures that he is up to date on the latest techniques and held to rigorous safety standards.